5 Etiquette Rules Home Buyers Need to Follow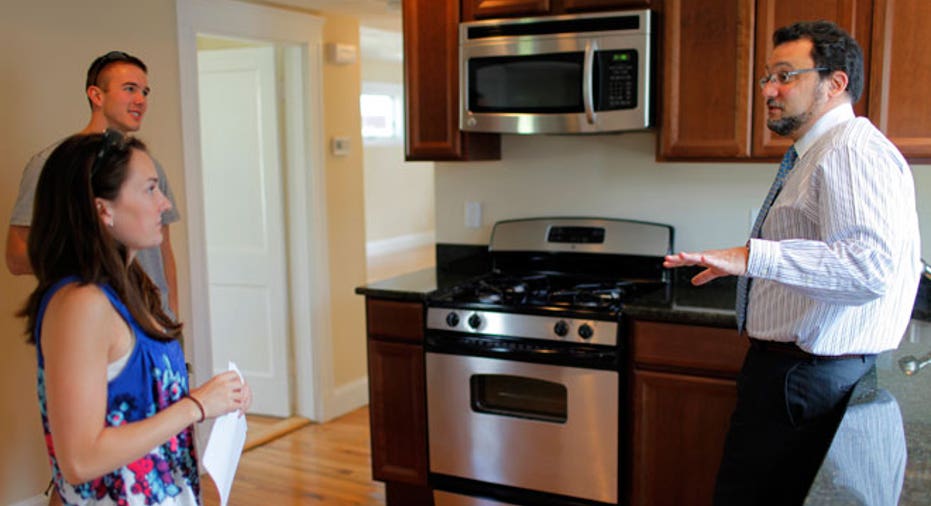 Homebuying isn't all house tours, contracts and closing costs. People and personalities are at the heart of a process that can elicit both fun and frustration. Emotions can run high. Sellers often love the homes they're leaving.
Buyers love the idea of getting a great deal. The etiquette surrounding homebuying is rooted in common sense. Respect for sellers, real estate agents and even your competition is critical. Not only is it the right thing to do, but being a jerk could actually cost you in the hunt for your dream home. Here's a look at a few key tips to help keep all parties on the same page.
1. Be Upfront About Where You Are in the Process
Going on home tours is pure pleasure for some folks. For real estate agents, it's a zero-sum game. B
locking out three hours to show homes to a window shopper can be a costly waste of time for real estate agents. When it comes to touring houses with an agent, be realistic about how many viewings you can cram into a given period.
Consider how much time you'll likely spend at each location and factor in travel time. Stick to open houses if you're not seriously considering a home purchase in the near future. "Don't tell the realtor what you think they want to hear," said Deborah Lamb, a realtor with Sun Realty in Naples, Fla. "Be honest about your price range, what you really want and your expectations."
2. Have a Pre-Approval in Hand
Loan pre-approval is a testament to your seriousness and strength as a potential homebuyer.
Sellers and real estate agents want to see shoppers armed with pre-approval letters from legitimate lending institutions. In fact, some listing agents won't accept offers on a home unless it includes a pre-approval letter.
You don't necessarily need pre-approval when you first contact a real estate agent, but one of their first questions will be about your financing situation. Conversely, lenders will often look to connect you to a real estate agent they trust if you come to them first. Don't expect a real estate agent to clear their schedule and spring into action if you're nowhere near getting pre-approved for a mortgage.
3. Be Polite on Home Tours
Remember you're walking through someone's private space. There's a fine line between thoroughly checking out a property and rifling through personal belongings. You're not there to ransack the place.
Keep the crowd to a minimum, at least during your first visit to a home. Absolutely bring your parents or your architect friends on a second or third visit when you're close to making an offer. There's no need to have a gaggle of onlookers traipsing through six or eight houses with you and your agent.
Some sellers will remain onsite for your tour (the etiquette of which can certainly be debated). In those cases, refrain from sharing positive or negative feedback about the property until you're back in the car with your agent. The last thing you want to do is undermine your bargaining position or leave a sour taste in a seller's mouth. Even if you hate the house the moment you hit the curb, take at least a few minutes for a brief walk-through if the seller is there.
4. Punctuality Is Key
Preparing to show a home requires a good deal of coordination. Sellers may need to make alternate child-care plans or pivot in other ways to accommodate your schedule. Don't expect everyone else's time to be set by your watch. If you're going to be late or need to reschedule, let your real estate agent know as soon as possible. "Be prepared to be on time for all appointments, especially owner-occupied properties," said Bonnie Ambrose, a realtor with Just Right Realty Co. in Fort Myers, Fla. "Don't waste agents' or sellers' valuable time."
5. Don't Overstep Before the House Is Yours
Your real estate agent is your communication hub. You'll undoubtedly have questions about a property you like and possibly want to schedule another tour.
Funnel all of that through your agent rather than trying to contact the listing agent or the seller directly. Even if you're under contract, don't just show up at the property unannounced or lurk around the yard planning your herb garden. The place isn't yours until you've closed and have keys in hand.
Read More from Credit.com
Why You Should Check Your Credit Before Buying a Home 
How to Search for Your Next Home