Having a GPS in your car can help avoid the headaches of becoming lost, getting stuck in traffic and being pulled over for speeding—but they often don't come cheap. Luckily, smartphone have a slew of budget-friendly direction apps at their disposal.
Here's a look at five apps that will get you from Point A to B without breaking your budget.
1. Waze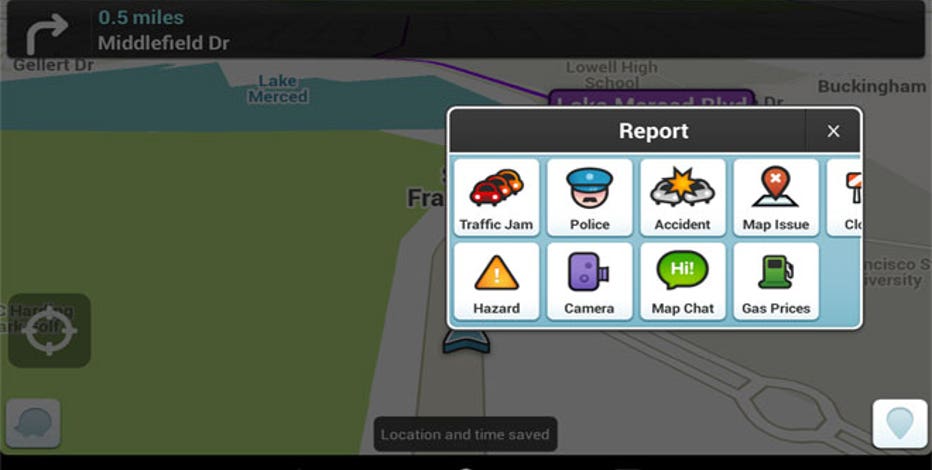 ---
This free community-driven GPS app not only gives you directions, but also serves up real-time traffic and road information based on your current location. Boasting more than 30 million users, Waze will alert you of upcoming speed traps, accidents, road hazards and traffic jams.
You can get voice activated turn-by-turn directions, check out others also headed to your destination or get help finding cheap gas.
The app relies on users to report road work, traffic or speed traps, but it doesn't allow any updates from a moving car unless you say you're in the passenger seat to maintain safety.
2. Scout by Telenav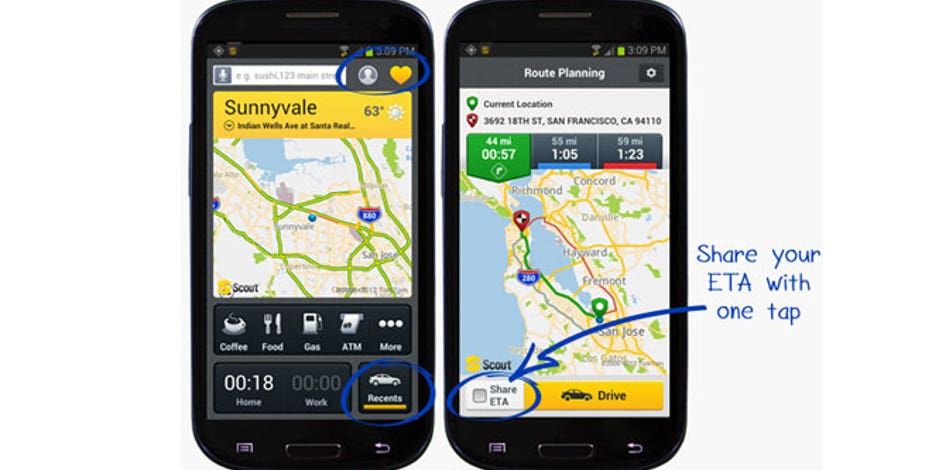 ---
Targeting people on the go, this free app enables you to personalize your commute time and offers up alternative routes when traffic pops up. There's also one-tap access to recent destinations and the ability to text your arrival time to the people waiting on the other end of your journey.
The app is ideal for road trips as the "My Dashboard" portion provides local coffee shops, food, gas, ATMs and more. You can also search for interesting pit stops or landmarks along the journey.
The "Always There" navigation feature ensures you always have connectivity to maps and directions even when your mobile phone doesn't have reception.
3. AT&T Navigator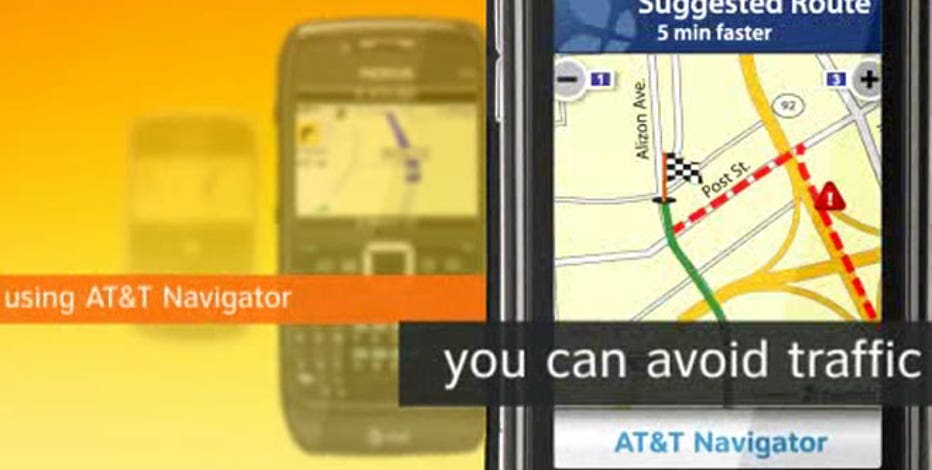 ---
Wireless communications giants AT&T and Verizon have also offer apps that will get you from point A to point B and everywhere in between-but these come at a cost.
AT&T's Navigator app, which is free for the first month and $9.99 a month following, provides turn-by-turn voice and onscreen driving directions and automatic rerouting if you miss a turn. While that feature is common even in free apps, AT&T's app features real-time traffic monitoring along your route and the ability to locate restaurants, banks and Wi-Fi hotspots among other things. You can also preplan your trip online and sync it to your Navigator app.
4. Verizon VZ Navigator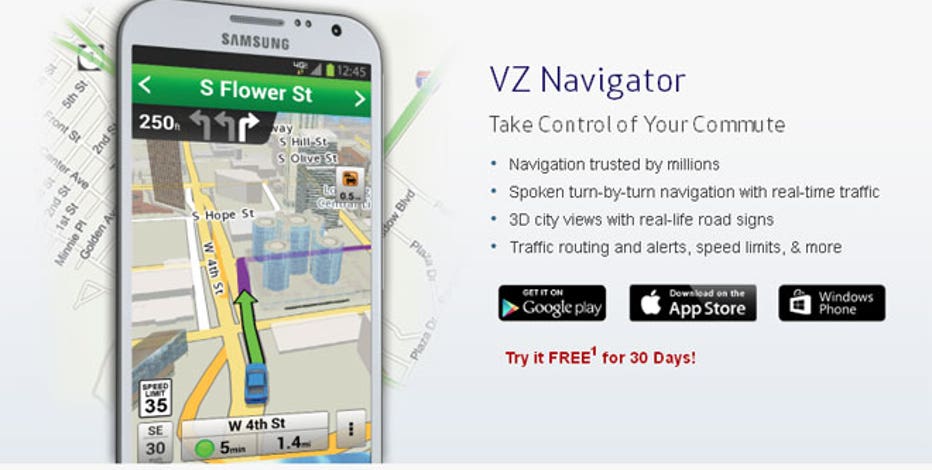 ---
Verizon's VZ navigator offers the same features at the AT&T Navigator app, but just like its competitor, it's only for Verizon wireless customers. The app costs $4.99 a month after a 30-day free trial, and has 3D maps with real life road signs. The app's advanced navigation instructions are heavily detailed and include landmarks like traffic lights and number of streets.
5. CoPilot Live Premium USA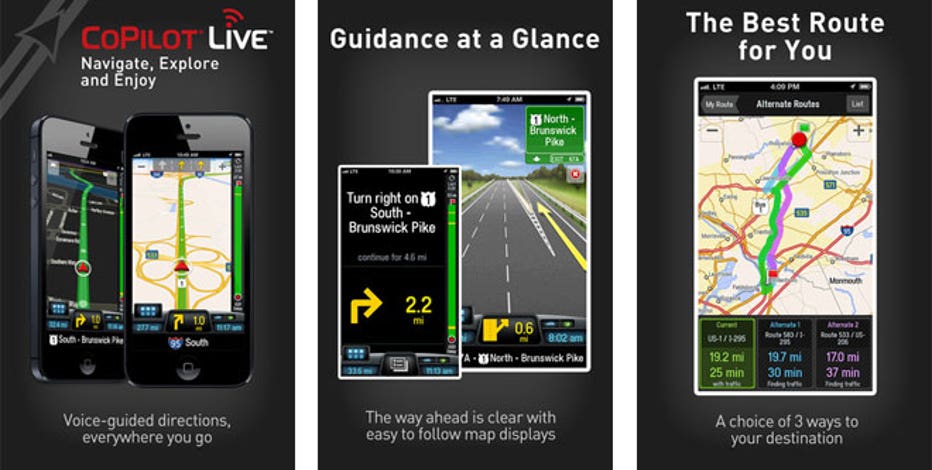 ---
You don't need to have cell service for this GPS navigation app to work. This app, which costs $9.99, stores maps on your device, which means you'll be able to access directions without a data connection.
But CoPilot isn't only about offline maps: Users also get one year of real time traffic service and quarterly and monthly free map updates. CoPilot also provides detailed voice directions, pre-trip planning and a route calculator and lets you navigate to an address in your contacts.