5 Business Tasks You Can Automate with your Smartphone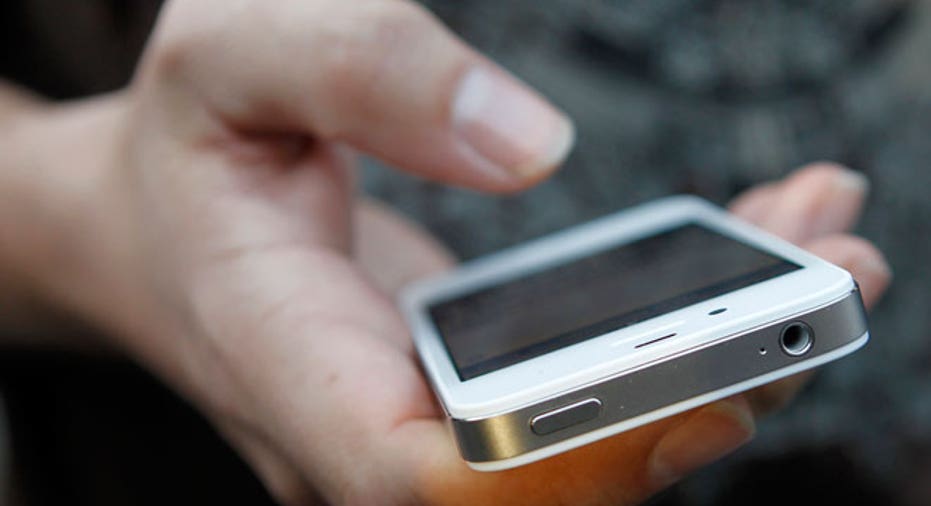 With so much to do each day, it's easy for a small business owner to get bogged down in details. That's where your smartphone comes in. With the right apps, your mobile device can automate the tasks that used to be daily chores. Whether you need help keeping track of all your business documents, or organizing your calendar and contacts list, it's time to let your smartphone do some of the heavy lifting. Read on for five ways to automate tedious business tasks so you can focus on the big picture.
1. Back up your business files
Your work machine contains everything you need for a productive day, including every file and document you are working on. But you can't always be at the office.  With your smartphone and the right apps, however, you can back up and access your business files from anywhere. Dropbox, Box, Google Drive, SkyDrive and iCloud are all solid mobile apps that automate the process of syncing your business files to the cloud so you can access them from any Web-connected device, including your smartphone or tablet. Better yet, any edits you make will be synced across all your devices, so you can stay productive and organized.
2. Manage new contacts
Swapping business cards is a great networking strategy, but cards are easy to lose, and manually inputting all that contact information into your address book is a chore. So let your smartphone enter all that data into your address books. CamCard (available for iOS and Android) is an all-in-one business card management solution. Just point your iPhone camera at a card and snap a photo. The app's text-recognition software will pull out the key details and update your address book automatically. It can even search for new contacts on LinkedIn to add a photo and additional personal details for each new contact.
3. Sync your social media accounts
A strong presence on Facebook and Twitter can help you engage your customers and grow your business. Mobile apps can help you keep your business profiles fresh when you're on the go, but reposting those updates on each platform individually can be a chore – especially from a tiny smartphone screen. Fortunately, there's an easy way to automate the process of synchronizing social media posts between your business profiles. Simply visit this page to link your Facebook and Twitter accounts. After that, go ahead and use the Facebook mobile app to post updates, news or promotions to your business's Facebook page – each post will be automatically funneled to your Twitter followers as well.
4. Sync your calendars
Both Android and iOS have built-in calendars to help you plan your week and schedule meetings. But juggling both a mobile calendar and a desktop office calendar is a pain, so why not use your smartphone to synchronize the two? If you use Microsoft Outlook as your business calendar, for example, Google Calendar offers an easy way to link them. And iPhone users can synchronize their mobile calendar with Outlook by plugging their smartphone into their computer and accessing the "Calendars" tab in the iTunes options menu. Automating the process of syncing your calendars means you'll never mix up appointments. And if you share your business calendar with your employees, it ensures that everyone is always on the same page.
5. Silence your smartphone
A buzzing or ringing smartphone can be distracting – not to mention embarrassing – during a business meeting. Silencing your phone is simple, but chances are you'll occasionally forget. That's why there are handy apps that monitor your smartphone calendar for meetings and appointments, then silence your phone for the duration of that event. You can even whitelist specific numbers so you won't miss an emergency call. When the meeting is over, your smartphone's ringer and vibration settings will be returned to their normal state. That way, you can stay focused and free from distraction when it matters most. Android users can try Silencify. For iPhone users, AutoSilent is a good option.