5 Brands From Your Childhood Revived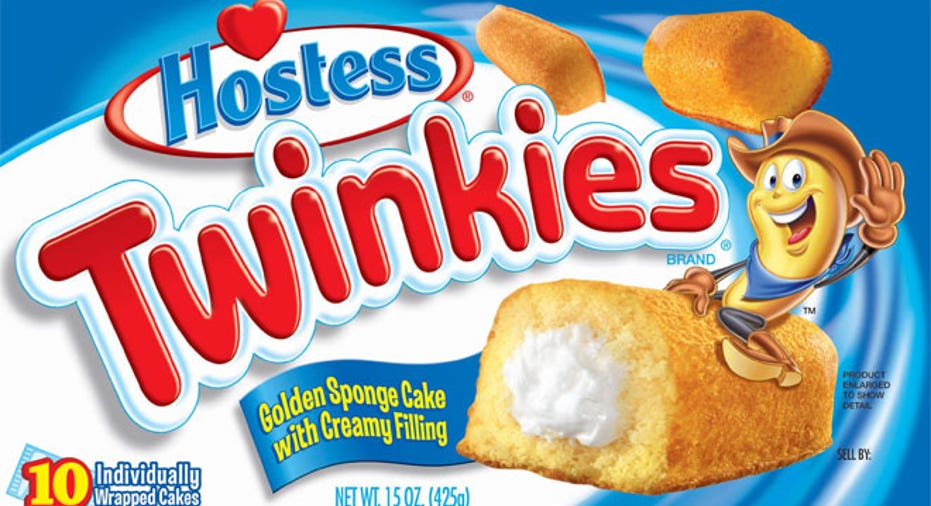 You knew it would happen. Twinkies are back from the dead. Or at least they will be by summer's end.
As you've probably already heard, investors are sinking $410 million into the defunct brand to revive it and its sugary siblings CupCakes, Ding Dongs and Ho Hos. The investors plan to have Twinkies back on store shelves by summer.
Now that that's out of the way, here are four other brands you may remember from your childhood that are back from the brink.
Sizzler
Remember when a hot Saturday night was a night out at Sizzler with mom and dad and your Uncle Stan? Well, Sizzler went into steep decline after its heyday in the 1970s and '80s. In 1996, the company filed for Chapter 11 bankruptcy protection.
It was a low point for the 54-year-old company, which once had several hundred restaurants and annual sales approaching $1 billion. But Sizzler is experiencing a resurgence of sorts. Under the guidance of CEO Kerry Kramp, it has reinvented itself and currently has 170 restaurants in the United States and yearly sales of about $300 million.
Polaroid
Ah, there's nothing more nostalgic than the sound of that Polaroid camera spitting out your newest photos. It was one of our earliest memories of technological instant gratification. But, alas, with digital cameras taking over, Polaroid was destined for demise. That was until October 2008, when The Impossible Project made up of 10 former Polaroid employees saved the last Polaroid production plant in the Netherlands and started to invent and produce new instant film materials for  the iconic cameras. In the process, the company saved 300 million Polaroid cameras from becoming extinct.
Lego
Any parent will tell you that Lego reigns supreme in the hierarchy of desirable kid swag. But that wasn't always the case.
In the late 1990s, the company stopped focusing on design and got itself into trouble, according to Bloomberg Businessweek.
"Back then, company executives wanted to extend the brand, venturing off on wild forays into new product development. The prototypical example: Galidor, a legendary bomb inside the walls of LEGO," Businessweek reported in 2010.
In the early 1990s, Lego started refocusing on its design and by 2008 it was back on top.
Bennigan's
Remember when Bennigan's was your idea of a real Irish pub? Hey, you were a kid. You didn't know any better. There was a time when Bennigan's seemed to be everywhere.
Bennigan's filed for Chapter 7 bankruptcy on July 29, 2008, which forced the closure of all 150 corporate locations in the U.S.  Today, the company has rebounded to have 85 locations in 15 countries around the world.
Bennigan's CEO Paul Mangiamele has led that revival by renovating and remodeling the physical layout of the company's restaurantsand reworking the menu.
Additional reporting by Dave Mielach, BusinessNewsDaily Staff Writer