5 Basic Money Errors Retirees Make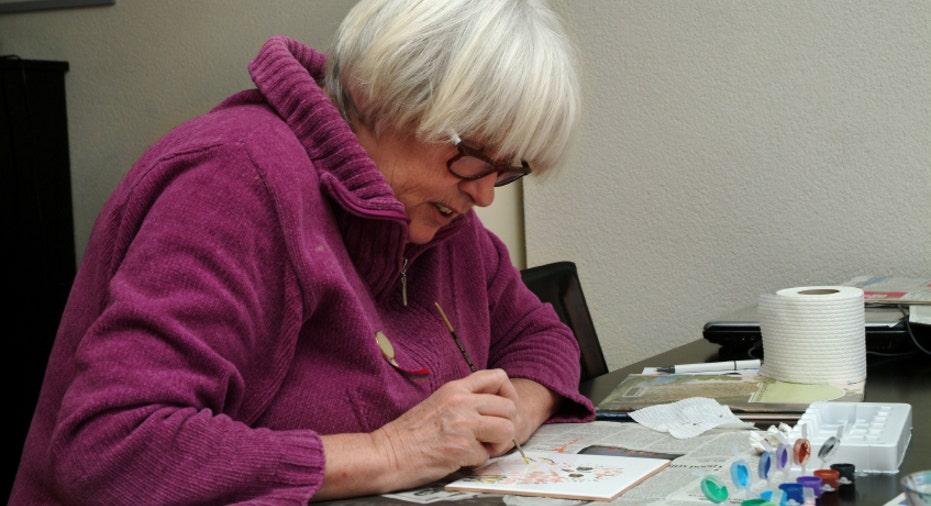 Not everyone's golden years are so golden.
Believe it or not, many retirees still make basic money mistakes -- the type most commonly associated with younger and less financially experienced people. These errors can derail their plans for a peaceful and financially secure life after work.
Most of these missteps can be avoided with planning and forethought. But if you fail to take the steps necessary to prevent them, your long-awaited golden years could quickly lose their shine.
These are five basic money mistakes that retirees still make.
1. Failing to establish or follow a budget
Although it is one of the most elementary financial mistakes, living without a budget is a common pitfall for retirees.
"People don't track their spending," says Mari Adam, a certified financial planner in Boca Raton, Fla. "They have no idea how much they spend. Overspending is the most common problem we see."
Andy Tilp, a certified financial planner at Trillium Valley Financial Planning in Sherwood, Ore., says that many of his retired clients have no sense of their cash flow and aren't aware of how much money is coming in and going out each month.
"Eight out of 10 times they don't have that," Tilp says. "I've actually had clients get mad at me. It's a real wake-up call. Because if you don't know your expenses, there's no way to really understand if you're going to be able to continue a lifestyle."
2. Not understanding inflation
Underestimating inflation -- or worse yet, failing to understand it -- can easily deflate a retirement plan.
"I think one of the biggest errors a retiree can make is not planning for inevitable inflation," Tilp says. "It is statistically likely that a person age 65 will live at least two more decades. During that time, the purchasing power of an individual's money is halved assuming a historical 3 percent inflation rate."
Not understanding inflation can lead retirees to overoptimistic decisions to draw from their retirement resources early, he adds.
"Because there is a lack of understanding of the impact of inflation, individuals often start their retirement income sources as soon as they can without understanding the consequences," he says.
3. Drawing on savings too readily
Whether they understand inflation or not, a lot of retirees make the mistake of dipping into their Social Security benefits or retirement accounts as soon as they possibly can.
"Don't just make a knee-jerk reaction, 'Hey, I'm 62, I'm going to take it,'" Adam says on deciding when to draw Social Security benefits. "Think it through."
Too often immediate gratification trumps long-term planning and patience, Tilp says.
"The common refrain is 'I'm going to get the money now,'" Tilp says. "This applies to Social Security, pensions and annuity payments. These income sources are likely to continue to grow to a certain age if they are left untapped. Thus, by waiting, an individual can realize much more income later in their life when it may be needed to offset health care and possibly elder care expenses."
4. Loaning essential funds to family members
Loaning or giving money to family members, particularly if that money is critical to your retirement budget, is yet another way to invite financial threats into your retirement.
Adam has seen clients dip into their nest eggs to pay rent for an adult child or private school tuition for grandchildren.
"Maybe 10 percent get into trouble helping adult kids in their 30s and 40s," Adam says. "Sometimes, it's just paying rent. Usually the kids are underemployed."
Some retirees may be tempted to help adult children who are having financial difficulties following a divorce or break-up. Josh Koehnen, a certified financial planner in San Diego, Calif., knows a retired couple who decided to draw from their savings when a daughter came to them after a broken engagement.
"After exploring several options, they decided to pull money out of their nest egg in order to add a room addition to their home," Koehnen says. "They now have their daughter and two children living with them in the room addition. The construction costs ran way over their initial estimates and the dent in their nest egg has caused them to really tighten up spending."
5. Overlooking taxes
Failing to consider the impact of taxes, including those incurred from retirement account distributions, can lead to costly surprises for retirees.
Adam knows a retired couple who failed to consider taxes and paid a hefty price. The couple decided to use money from a 403(b) plan to finish buying a house and ended up with an enormous bill from the Internal Revenue Service.
"I think the tax bill was something like $150,000, and that could have been avoided," Adam says.
She's also seen clients underestimate the tax costs of withdrawing cash from a 401(k), pension or individual retirement account. But whatever the financial transaction, including taxes in your calculations can help you avoid unexpected financial jolts.
"Always put taxes into equations in retirement," Adam says.
The original article can be found at Money-Rates.com:5 basic money errors retirees make