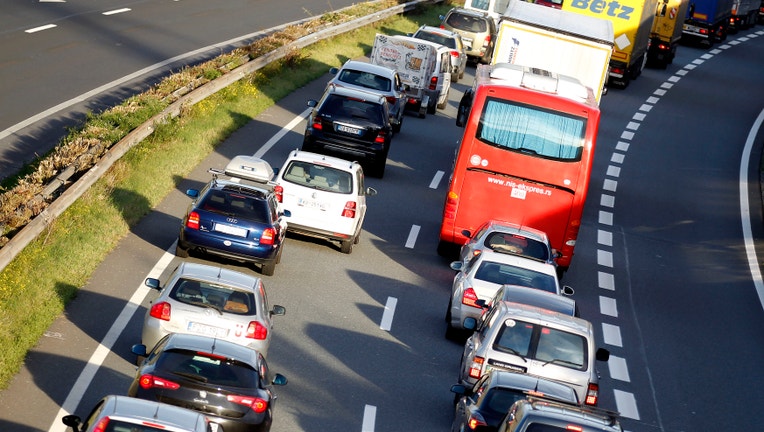 Car insurance might not be the first thing that comes to mind when you hunker down to get your finances in order for the new year, but a quick review of your coverage can reveal opportunities to save money and prevent losses down the road.
As you make your financial to-do list for 2014, add these five auto insurance resolutions:
1. Review your coverage: Anything or anyone to add or drop?
You could keep the same auto insurance coverage if your life were static, but things change, and sometimes that necessitates adding or dropping optional forms of coverage.
If you have health insurance -- now a requirement under the Affordable Care Act -- you might consider dropping medical payments, also known as MedPay or uninsured motorist coverage, if those are not required in your state. MedPay pays the medical bills for you and your passengers if injured in a car accident. Uninsured motorist covers your medical expenses if you're hit by an uninsured driver, or in some states, a hit-and-run driver. Coverage varies by state and policy, but generally MedPay and uninsured motorist includes other benefits as well, such as funeral expenses if you or your passengers are killed in an accident.
Understand what the insurance covers and weigh the value of the benefits before dropping any coverage.
If your car is well past its prime, it might be time to drop collision and comprehensive insurance. Both types of coverage pay up to the limit of the car's value, minus the deductible. If the potential payout is less than the premiums you pay for collision and comprehensive, then certainly you should drop them.
If the potential payout is somewhat more than the premiums, then the decision is a judgment call.
CarInsurance.com consumer analyst Penny Gusner suggests this test: "If there's a mechanical problem with the car, would you fix it?" If the car is too far gone to repair, then it may be time to ditch collision and comprehensive, she says.
Meanwhile, double check who your policy covers. Are all the licensed drivers in your household listed on the policy? Is anyone still on the policy who shouldn't be?
2. Get all the discounts you can.
Insurers offer a slew of discounts, and they don't always publish details online because the offers vary by state. Ask your insurance company or agent about discounts that may apply to you, particularly if your circumstances have changed. Did you get married? Become a homeowner? Reduce the miles you commute to and from work? Any of these changes could mean a reduction in your car insurance rates.
3. Shop around and compare auto insurance quotes.
According to a 2013 Deloitte Consulting study, 58 percent of car insurance customers never or rarely comparison shop for auto insurance.
If you're among them, you could be missing out on big savings. Car insurance rates vary widely by company, so it pays to get quotes from different carriers. Be sure to make a list of all drivers for the vehicle and to compare auto insurance rates for the same coverage and limits from at least three carriers.
"You need to do a little research. Know what coverage, limits and deductibles you need, and then you can get quotes and compare apples to apples," says Gusner.
4. Review your liability limits: Are they high enough?
Don't use your state's minimum requirements for liability insurance as a guide. Those limits are notoriously low. Make sure you have enough liability insurance to protect your assets, such as a home and any savings.
"The more you own, the more you should think about raising your limits," Gusner says.
5. Check your deductibles.
Raising the deductible from $250 to $500 on collision and comprehensive coverage could lower that portion of your premium by 15 to 30 percent, according to the Insurance Information Institute.
But don't go overboard.
"If you can't afford to pay the deductible if you were in a crash tomorrow, then it's too high," Gusner says.
Keep in mind that a leasing or financing agreement might not allow you to raise the deductible above a certain amount, Gusner adds.
The original article can be found at Insurance.com:5 auto insurance resolutions for the New Year