4 Ways to Make Your Business Trip More Productive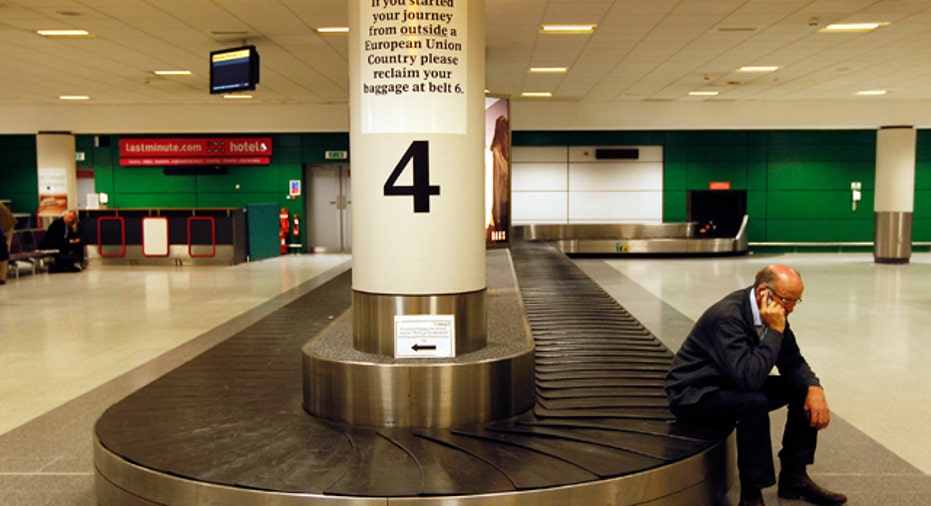 Summer is a popular time for travel, but it's not always possible to unplug and get away. Whether you're on a business trip or a working vacation, being productive on the road is an absolute must. But it's not always easy with all the out-of-office distractions you'll face while traveling. Here are four ways to get more done during your trip.
Choose a hotel that accommodates your work needs
No matter what you have planned during the day, your hotel is your home base during your trip. Make sure you look for lodging that will accommodate your work needs with amenities such as free Wi-Fi, printing services or even dry cleaning for your business attire.
You should also look for an affordable and reputable hotel. Using reliable review sites like TripExpert.com, which aggregates reviews and rankings from leading travel publications, can help you choose the right place to stay based on the qualifications you're looking for. [11 Tech Gadgets for Your Working Vacation]
Find a temporary office space
Can't concentrate in your hotel room? You just might be able to find an office-like spot in your city to set up shop for the day.
"Temporary office spaces are popping up in every major city," said Maureen O'Brien, director of sales and marketing for the Westin New York Grand Central hotel. "Use a temporary day office space for important meetings that just won't work in a coffee shop and to maximize productivity on the road. Business travelers use our Tangent at Westin workspace as a private mobile office to work efficiently by the hour or for impromptu meetings when in New York City."
Use a translation app
If you're traveling to a foreign country for your trip, you may not have time to learn all the phrases and cultural norms you'll need to know to survive. Apps like WayGo, which instantly translates Chinese and Japanese characters into English, and Gengo's interactive business culture guide will allow you to easily navigate any unfamiliar situations while you're abroad.
Keep your emails organized
When it comes to doing business on the go, the abilityto stay up to date on a deal or find the exact conversation you need at a moment's notice is what keeps things running smoothly. But an unorganized inbox or misplaced message can really slow you down.
"Checking up on emails to make sure you don't miss important opportunities can be a tough task while on the road," said Jason Hubbard, vice president of marketing at integrated sales management tool Cirrus Insight, in a collaborative infographic with Pulp-PR. "Thankfully, there are a bunch of email apps to help."
Email organization apps offer several helpful features, including contact syncing, notification management, automatic rules and filters, to-do lists, and intuitive swipe gestures that let you act on incoming messages quickly.
Originally published on Business News Daily