4 Roadblocks to Women in Business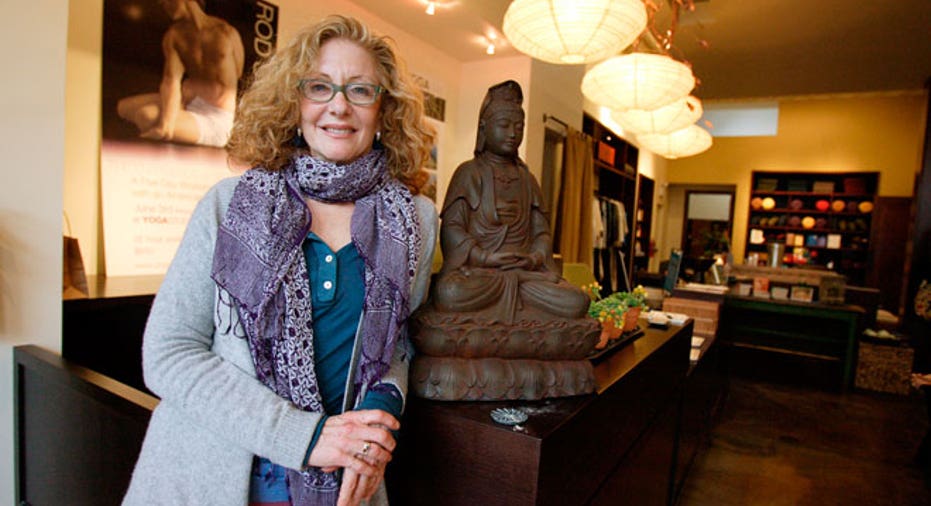 October is National Women's Small Business Month, and there's a lot to celebrate.
The House Committee for Small Business released a fact sheet this week documenting the many achievements of female small-business owners in the United States, including the fact that women owned 7.8 million small businesses in the U.S. as of 2007, making up 28.7% of all businesses nationwide.
Additionally, women-owned firms are experiencing 44% growth year-over-year, which is twice as fast as the growth seen at companies owned by men, according to a study by the U.S. Department of Commerce.
Despite these major achievements, however, women still face unique challenges as business owners. Here's some examples, and advice on how to overcome them from Levo League co-founder Caroline Ghosn and Wells Fargo spokesperson Jennifer Langan.
No. 1: Perceptions of how women 'should' act.
Ghosn, whose company provides career advice and facilitates mentorship for women in the workplace, says the traits that are praised in male entrepreneurs are often critiqued in female entrepreneurs.
"The line between assertion and aggression frequently comes up … when a man says something in a certain way, it is perceived differently from when a woman says it," says Ghosn.
No. 2: Accessing capital can be uniquely challenging for women.
Ghosn says fundraising can also be very difficult for female entrepreneurs, especially those lacking the confidence in their own capabilities.
"One thing we talk about is 'imposter syndrome,'" says Ghosn. "Despite accomplishments and being impressive, [women] still don't value themselves and feel like frauds."
Given that early-stage companies often receive funding based on confident presentations, insecurities can have a major impact on the ability of female entrepreneurs to secure funding.
Increasingly, banks are setting goals in order to help female small-business owners receive loans to grow their businesses. In March, Wells Fargo renewed its goal to lend to female small-business owners, setting a target of $55 billion in loans to women by 2020.
PNC Bank also runs a program targeted toward female entrepreneurs called PNC-Certified Women's Business Advocates, which trains bankers on how to help female business owners.
"Our training is based on the premise that men and women are different: They develop relationships differently and have different priorities," program director Beth Marcello told FOXBusiness.com in March. "To do a good job serving them, we need to be tuned in to these differences."
No. 3: Women are dealing with competing priorities.
Running a small business is often an all-consuming, 24/7 job. But running a family still falls primarily on women's shoulders: the Department of Labor's 2013 Time-Use Survey reveals that women entrepreneurs with children under the age of 6 spend 1.1 hours per day providing physical care, while men spend only 26 minutes.
Additionally, 48% of these women do housework each day, while only 20% of men do the same.
"Women face unique challenges … juggling a family," says Langan. As a result, she says they are pressed for time when it comes to learning more about how to better run their businesses.
No. 4: Women focus too much on perfection.
Ghosn says successful women running businesses are often harmed by their desire for perfection.
"The desire to be perfect and dot every i and cross t's doesn't work in a startup," says Ghosn, which thrive on speed and constant iteration.
She says businesses are better served by testing ideas, rather than waiting for a completely perfect product or service – especially in markets that are rapidly evolving.
"They're wasting time between 80% and 100%, when they could be listening to their customers," says Ghosn.