Childhood obesity is a growing problem in the U.S with the National Institute of Health calling it the biggest health threat to our children.
In 2012, obesity plagued 18% of children age 6 to 11, and 21% of kids 12 to 19, according to the National Center for Health Statistics. That's up from 7% and 5% respectively back in 1980. Left uncheck, obesity in children can lead to cardiovascular disease including high cholesterol or high blood pressure and potentially pre diabetes, according to the Center for Disease Control.
While experts say there is no one magic bullet to cure this epidemic, one thing is for sure: Increasing children's activity levels will help improve their weight levels.
While technology is often blamed for the lack of activity among children, some companies are creating gadgets and apps that incentivize and encourage kids to be more active. Here's a look at four gadgets and products that aim to increase children's activity level:
1. LeapBand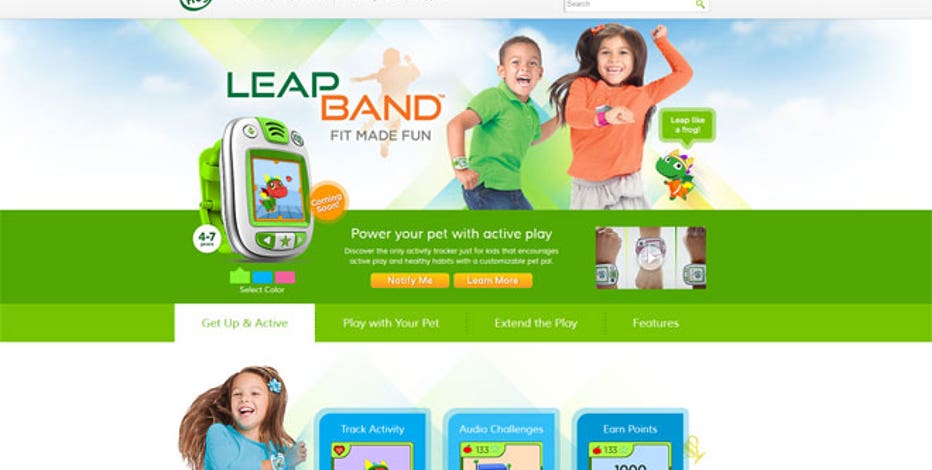 ---
Brought to you buy educational toy maker LeapFrog, LeapBand is an activity tracker that encourages active play and healthy eating with a customizable "pet pal." The bracelet-type gadget has 14 pre-loaded challenges designed to get kids moving.
Kids can choose from eight pets and then take care of their pet and make them healthy snacks to unlock nutrition fun facts. The LeapBand, which comes in blue, green and pink, won't be in stores to August, and will cost $39.99.
2. Zamzee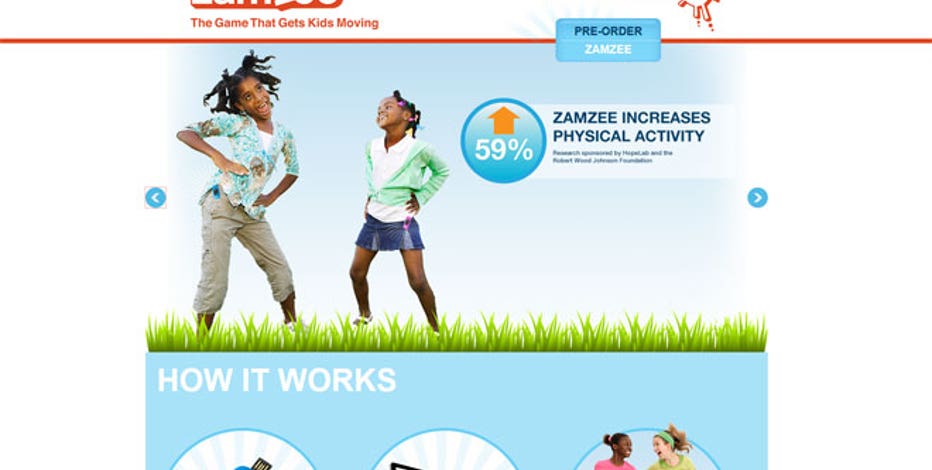 ---
Also in the coming-soon bucket, Zamzee utilizes a tri-axis accelerometer to measure intensity and duration of physical activity.
The internet-based program lets parent's track their child's physical activity, earn free rewards for moving and enables children to take challenges and make friends.
Zamzee won't be available until late summer, but early sign up is available on its website with a 5% discount. The company claims its gadget increases physical activity by 59%.
3. Coursing Around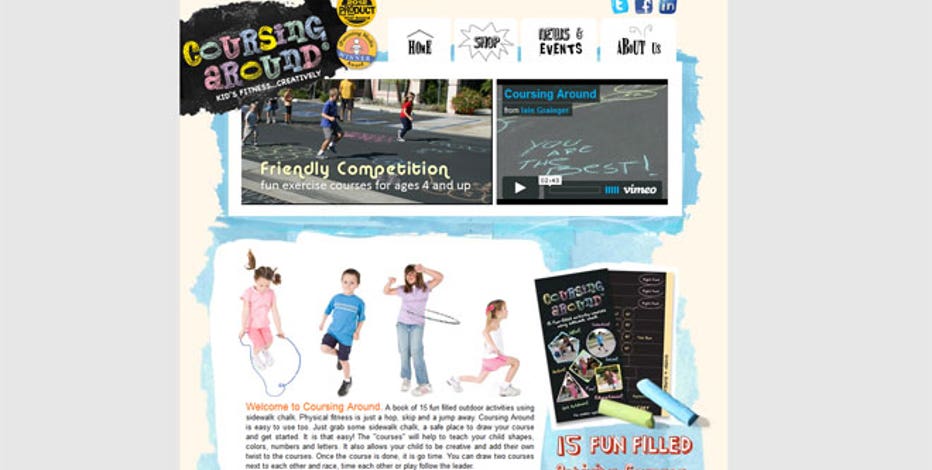 ---
Sometimes we need a little inspiration to get outside and moving. Coursing Around is a book that comes equipped with 15 activities children can do with sidewalk chalk (included) to increase activity levels.
Once the book's recommended course is outlined, children (and parents) will be jumping, hopping and skipping in no time. According to the company, drawing the courses teaches kids about shapes, colors, numbers and letters. Two courses can be drawn side by side to create races.
The book sells for $14.95 and there's free shipping on the company's website.
4. GeoPalz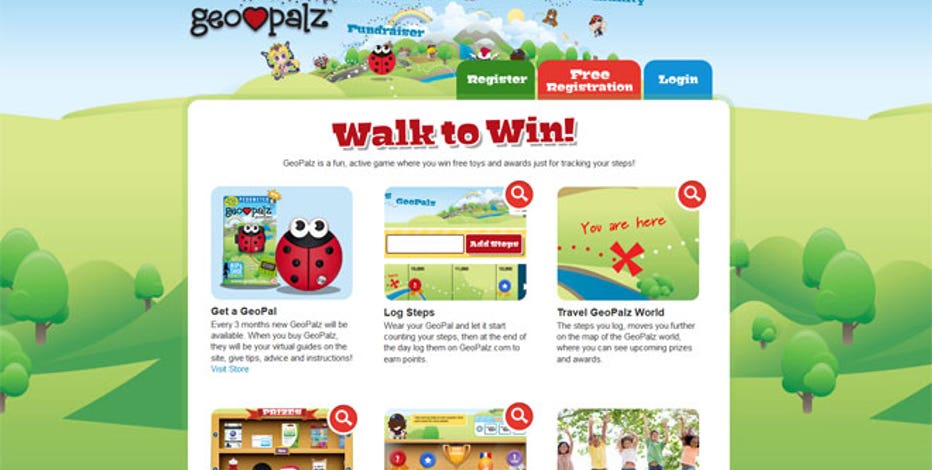 ---
GeoPalz is an activity tracker that tracks a child's steps and then issues points for the distance walked or ran in a day that can be used towards rewards.
At $25, the GeoPalz counts and logs a child's steps on an online interactive map that shows how close the wearer is to reaching a reward. Every mile a child logs earns points which can be traded in for gift cards and credits at Target, iTunes, REI, PlayStation, Farm Ville and Club Penguin. Kids can also trade in their points for items like hacky sacks, Frisbees and soccer balls, to name a few.