4 Elements of a Kick-Butt LinkedIn Profile Summary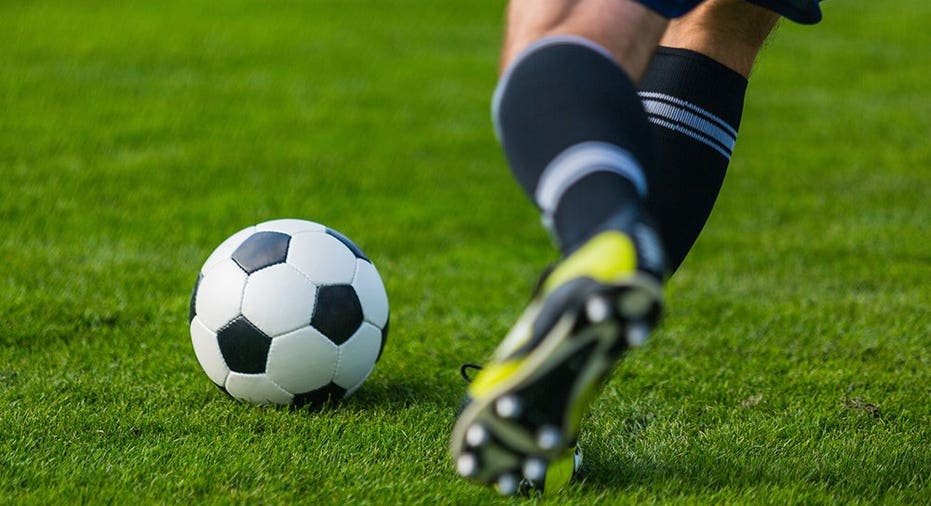 When was the last time you touched your LinkedIn profile summary? Was it eight years ago? Longer? Does it still fit you? Maybe it's like a pair of corduroys that are out of style – more suited for the eighties. I bet it's time to revamp your summary. Blow it up.
If your profile summary is similar to many of the ones I see, it lacks creativity. In fact, it resembles a resume summary. This is the bare minimum of a LinkedIn summary. You're telling the world you don't give a rat's ass about your online image.
You're probably wondering if your new summary will be as good as your current one. I bet it will be. Why? Because you're tired of the ineffective verbiage that currently exists. And I know you can write a great summary.
This will be liberating. And when you're done, you'll celebrate with a massage, or a shopping spree, or a five-mile hike, or whatever turns you on.
Here are four elements of a kick-ass summary to guide you:
1. Problem Statement to Grab Visitors' Attention
What is the "why" of what you do? For me, it's about how unemployment is a major impediment to peoples' happiness and what I do to help people get through unemployment.
Here's a problem statement I like. It's from one of my clients, Gerald Schmidt. He begins with the value he brings to companies:
Advanced materials and processes can form the basis for a product portfolio that will generate repeat revenues for years to come – if a company is able to leverage those innovations. I have been fortunate to participate in several technology firms where we did exactly that.
2. The Way You Attack This Problem
This is "how" you do what you do. Yours might be something like attacking hunger, managing data, writing compelling copy, programming software, etc.
Here's what one of my clients writes about how he leads his sales force:
Whether it's domestic or international sales, I bring value to all stakeholders by empowering employees and customers to succeed. It's been said that I'm a leader who commands excellence from my employees, while also being fair and consistent. These are only a few traits of a successful VP of Sales.
3. Gotta Back It Up
These are accomplishments with quantified results. People won't care about what you do as much as they care about how well you do it. "Don't my accomplishments belong in my experience section?" you may wonder.
It's alright. You'll have other accomplishments to tout, and there really is no harm in repeating some information. What's important is that you grab a reader's attention like an anaconda. Make them want to read the rest of your profile.
Here are some accomplishments my valued connection, Laura Smith-Proulx, executive resume writer, touts:
I offer these advantages:
►POWERFUL resumes as writer for CIO, CTO, COO, CFO, CEO, SVP, CMO, Sales, IT
►GLOBAL TORI RESUME AWARDS including 1st Place Executive, IT, Sales Resumes
►FORMER IT Recruiter, now master resume writer LinkedIn Profile writer
►85%+ REFERRALS from satisfied clients
►GLOBAL REPUTATION among resume writers
►LINKEDIN Expert, Job-Hunt.org, Forbes-ranked "Best of the Web"
►RESUMES at AnExpertResume.com showing striking differences from other writers
►RESUME WRITER PUBLISHED in 10 books; wrote 6 Resume, Job Search, LinkedIn books
►WRITER CREDENTIALS: Master-Level Writer CPRW, Career Management Coach CCMC, Interview Coach CIC, Online Networking Strategist COPNS, Brand Analyst CPBA, Social Network Strategist SNCS, OPNS, TCCS, Tough Transition Career Coach CTTCC, BBA MIS Journalism
4. How Do People Find You?
This is where you state your call to action. You'll include your email address and, if you like, your telephone number. Don't make people hunt for you. Recruiters, hiring managers, and potential customers want to find you quickly.
To show your eagerness to be found, you can lead your summary with this information. One of my valued connections lists his contact info near the top of his summary:
English Instructor, ACT/SAT Prep Tutor, College Admissions Counselor, LinkedIn Coach, LinkedIn Investigator, LinkedIn Blogger, MS Excel Specialist
sidclark92630@gmail.com
Lake Forest, CA 92630
949-395-9139
–
These are the four elements of a kick-ass LinkedIn profile summary. You may structure your summary differently. What matters is that you show value to an employer. If you don't accomplish this, what's the sense of having a summary at all?
Bob McIntosh, CPRW, is a career trainer who leads more than 15 job search workshops at an urban career center.