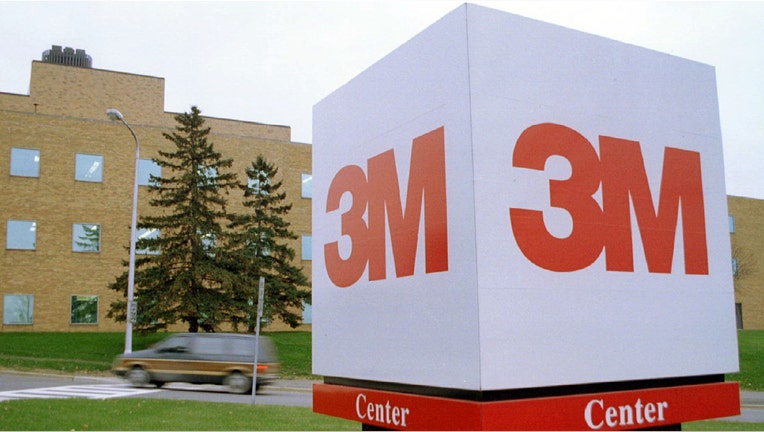 3M  unveiled a restructuring plan that includes an expected workforce reduction of roughly 1,500 positions globally as the diversified manufacturer reported that its third-quarter earnings were nearly flat and currency impacts weighed on revenue.
The St. Paul, Minn.-based company expects a fourth-quarter charge of 13 cents a share related to the restructuring program. The program will be focused on reducing overhead costs, largely in the U.S. as well as slower-growing markets, particularly its Europe/Middle East and Africa business and Latin America. 3M has a global workforce of roughly 90,000 employees.
The company also anticipates pretax cost savings of $130 million for next year.
3M has been working to tidy up its vast portfolio of products, which include Scotch tape, kitchen sponges and materials used in making computer screens. Meanwhile, 3M continues to add more products through acquisitions and new combinations of its core technologies in such areas as films, adhesives and coatings.
3M recently announced the sales of a provider of automated checkout systems for libraries and a French maker of license plates and highway signs. Earlier this year, 3M paid $1.8 billion for Capital Safety, a maker of harnesses and other items designed to protect workers.
In addition to watching for any signs that the portfolio changes are boosting sales, investors also were expected to be on the lookout during the conference call for signs of how weaker demand for computers, smartphones and tablets is affecting the outlook for 3M's materials that are used in semiconductors and other electronic components.
For the latest quarter, electronics and energy-segment sales, excluding currency, fell 2.8%.
Overall, 3M reported a profit of $1.3 billion, or $2.05 a share, essentially flat from a year earlier, when the company earned $1.98 on a per-share basis. The company's share count was lower in the most recent quarter.
Revenue decreased 5.2% to $7.71 billion. Organic sales, excluding currency effects, rose 1.2%, compared with the company's long-run target for 4% to 6% annual growth in organic sales.
Analysts polled by Thomson Reuters expected per-share profit of $2 and revenue of $7.85 billion.
Operating margin rose to 24.3% from 23.4%.
3M also adjusted its full year per-share earnings guidance, and now expects $7.73 to $7.78, compared with its previous view for per-share profit of $7.73 to $7.93.
Write to Tess Stynes at tess.stynes@wsj.com