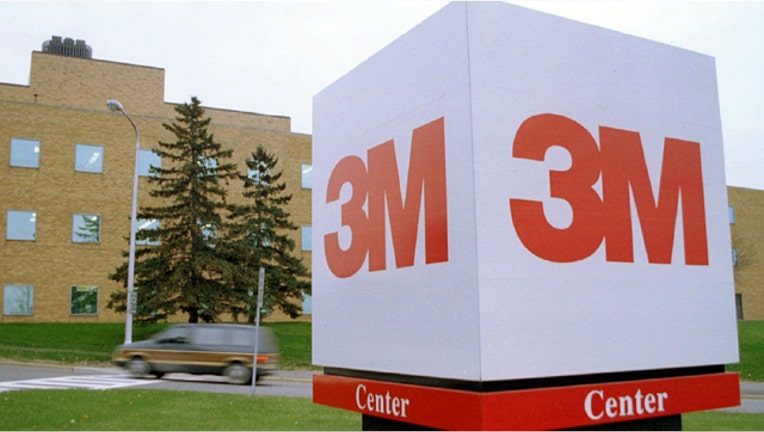 U.S. manufacturer 3M Co (NYSE:MMM) posted a 0.7 percent decline in quarterly net income on Thursday and cut its full-year profit forecast as the strong dollar bites into sales more than it previously projected.
The maker of Post-it notes as well as adhesives, abrasives and other products for a variety of industries reported a 6.5 percent reduction from the stronger dollar, a sharper first-quarter hit than reported by other industrials such as Honeywell International Inc and United Technologies Corp . Strength in the dollar reduces foreign sales when they are translated back into the greenback.
3M shares, which have outperformed industrial rivals since 2014, fell 3.3 percent to $159.24 in morning trading on the New York Stock Exchange.
The St. Paul, Minnesota-based company, which receives more than 60 percent of sales from outside the United States, said sales fell 3.2 percent to $7.58 billion, below the $7.84 billion expected by analysts.
Excluding currency effects, 3M said its sales rose 3.3 percent, which trailed some analysts' projections.
JPMorgan analyst Steve Tusa called results "weaker than expected" while saying in a research note that the company was "managing well" through the currency issues and "a tough global environment."
The company now expects currency swings to reduce sales by 6 percent to 7 percent, against a previously expected decline of 4 percent to 5 percent.
It cut its 2015 profit view to a range of $7.80 to $8.10 per share, compared to its prior range of $8 to $8.30. The projection is 2.5 percent lower, when comparing the mid-points of each range.
Excluding currency effects, 3M backed its previous expectation that sales will rise between 3 percent and 6 percent this year.
"The stronger U.S. dollar negatively impacted sales and earnings in the first quarter, and global economic growth was mixed," 3M Chief Executive Officer Inge Thulin said in a statement.
First-quarter net income slipped to $1.2 billion from $1.21 billion a year ago. Earnings per share rose to $1.85 per share from $1.79 per share a year ago, as the company reduced its shares outstanding.
Currency hurt quarterly earnings by 10 cents a share, 3M said.
Analysts on average were looking for $1.92 per share, according to Thomson Reuters I/B/E/S.
(Reporting by Lewis Krauskopf; Editing by Chizu Nomiyama and Ted Botha)