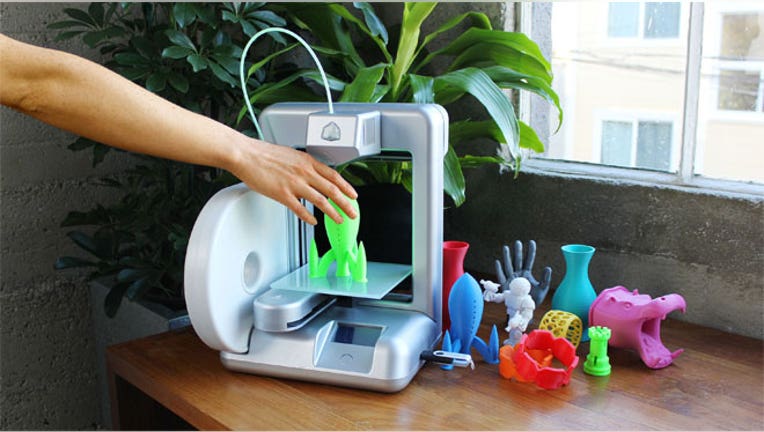 3D Systems (NYSE:DDD) slashed its fourth-quarter guidance and unveiled a disappointing outlook for fiscal 2014, as the company plans to invest heavily in new products.
Shares subsequently tumbled 16.4% to $63.34 on Wednesday afternoon. The stock fell more than 25% in heavy trading shortly after the opening bell. As of Tuesday's close, 3D Systems was up 59.8% over the prior six months amid growing interest in 3D printing technology.
The maker of 3D printers said it expects an adjusted profit for the current period of 83 cents to 87 cents a share. 3D Systems previously called for per-share earnings of 93 cents to $1.03.
Total revenue for fiscal 2013 is expected to be in a range of $513 million to $514 million, within the initial range of $500 million to $530 million.
The company is scheduled to report fourth-quarter and fiscal 2013 earnings on Feb. 28.
Rock Hill, S.C.-based 3D Systems said the fourth quarter included increased expenses related to research and development, acquisitions and marketing. The higher-than-expected costs compressed earnings during the period, according to CEO Avi Reichental.
Over the last nine weeks, 3D Systems has announced 24 new products. The company believes those new offerings will help 3D Systems double its revenue over the next couple of years and "achieve greater earnings power" over the long term.
"As we previously stated, we are willing to tolerate earnings reduction and even slight gross profit margin compression during this period to substantially accelerate our growth rate and market share," Reichental added.
3D Systems forecasted adjusted earnings of 73 cents to 85 cents and revenue of $680 million to $720 million in fiscal 2014. Wall Street analysts polled by Thomson Reuters were recently looking for full-year earnings of $1.27 a share and revenue of $671.3 million.