$350-a-Year Auto Insurance Finds Few Takers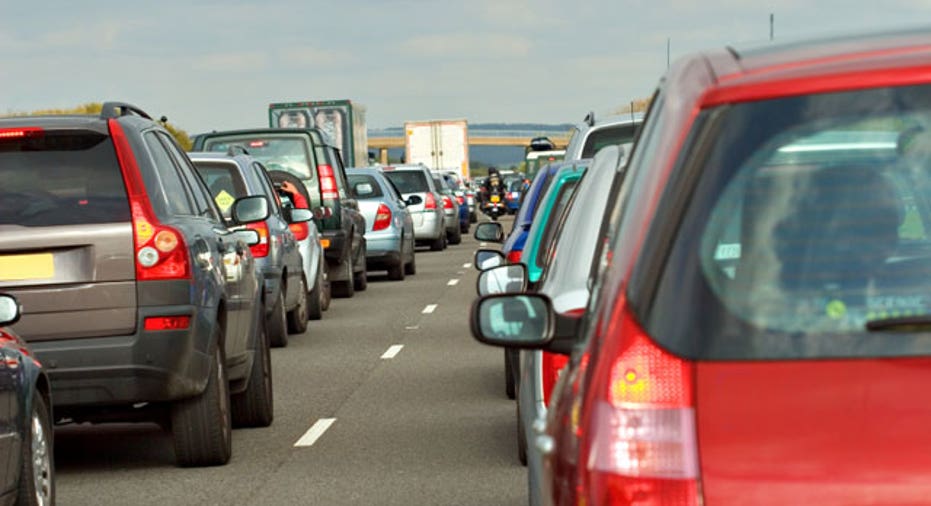 As California goes, so goes the nation.
From auto-emissions standards to bike-helmet laws, it's the innovative legislators in California who often set the tone for the country. Now, insurance experts are looking west for a way to reduce the number of uninsured drivers on the country's roads.
In some states, more than 25% of drivers are tooling around without so much as liability coverage.
While most states require drivers to prove financial responsibility in one form or another, the threat of a fine or suspended license can't squeeze blood from a turnip. Younger people pay more but can afford coverage least. (See "This is as cheap as insurance gets."). Many weigh the risks and spend the money on other essentials.
So what's California's insurance innovation? Its Low Cost Automobile Insurance Program allows low-income residents with good driving records to buy reduced coverage at a reduced price: $350 or less per year. Drivers also get the option to buy uninsured motorist coverage.
Yet only a fraction of those who might qualify for the program use it.
A unique experiment
The Low Cost Automobile Insurance Program is managed by the state of California, but it uses no taxpayer money.
Insurance companies volunteer to sell the coverage directly, just as with other policies. In return, companies get to add customers to their rolls - - customers likely to either purchase upgrades or stick with the company when they're able to afford full coverage later.
Most participants in California's low-cost plan stay only temporarily, migrating to standard coverage when their financial situation improves. An estimated 66,000 drivers have used the low-cost program since it launched in the test cities of San Francisco and Los Angeles and expanded statewide in 2007.
"The program provides a lifeline for lower-income folks who really want to do the right thing but are facing the choice of putting food on the table or buying auto insurance," says Pat McConahay, spokesperson for the state's Department of Insurance. "It's a program that people don't stay on for life. It's to help them through a difficult time, hopefully."
California may be the only state with such a program. Nevada tried, and failed, to pass similar legislation last year. And while several states offer publicly funded options that help Medicaid or Medicare recipients with accident-related medical bills under no-fault laws, none of the options covers liability.
Yet Californians have either been unaware of the program or unable to navigate its administrative complexities. While an estimated 15% of California drivers, or about 4 million people, are believed to now operate without auto insurance, only 11,000 drivers currently are enrolled in the low-cost program.
A bargain, but not for everybody
Why hasn't the program taken off? Clearly, the billions spent in advertising standard auto insurance helps drown out any marketing of the California plan, says Pete Moraga, spokesperson for the Insurance Information Network of California (IINC). "All you have to do is turn on the TV and … you're going to see a commercial for the Good Neighbor, the Good Hands People, the Good Lizard or the Good Flo," he says. "That's a lot of competition for the same eyeballs."
Drivers who do investigate may find rates are not much cheaper in the low-cost program. The low-cost program accepts only good drivers with relatively inexpensive cars -- the same people who would find the best rates on the open market.
To qualify, drivers must:
Not have annual income exceeding $27,925 for a single person, on up to $57,626 for a family of four.
Drive a car valued at less than $20,000.
Have no more than one point on their driving record.
Be at least 19 years old and have three years of driving experience.
The program guarantees rates under $350 per year, and in many areas the cost is less than $300 annually. (The IINC offers this county-by-county look at rates.) For example, a driver in Los Angeles would pay $347.
But someone who shopped and compared insurance quotes might find similarly cheap coverage among standard policies. Even in California's priciest ZIP code for auto insurance, basic liability policies from major insurance carriers for a 40-year-old with a clean record range from $369 to $1,845.
A driver in the low-cost program gets less protection when compared to drivers with standard insurance. The low-cost program offers $10,000 in bodily injury liability per person, $20,000 per accident and $3,000 in property damage liability -- less than California's minimum standard liability limits of $15,000/$30,000/$5,000.
But for many, the program will be the cheapest way to stay on the road legally.
Getting the message out
To boost enrollment, California has launched a kind of auto-insurance publicity tour, rolling out billboards, television and radio ads, newspaper editorials and posters on buses. The state passed legislation to allow consumers to buy coverage directly online, and the premium prices have dropped even further.
This spring, the program got an unexpected nod - and subsequent jolt - from the Consumer Federation of America. The organization issued a report that highlighted the California program as one of few bright spots in an otherwise inhospitable marketplace for low-income drivers, who depend on their cars as surely as they depend on their jobs. (See "Car insurers overcharge poor, watchdog says.")
The National Association of Insurance Commissioners subsequently formed a group to study exactly what, if anything, states and insurance companies are doing to ensure that auto insurance is affordable to everyone on the road.
"As government, we have an obligation that if we're requiring people to buy a certain coverage, that they have access, and a component of access is affordability," says Massachusetts Insurance Commissioner Joseph Murphy, who serves as vice chair of the NAIC task force.
Massachusetts has the lowest rate of uninsured drivers, about 2%, due in part to strict enforcement.
Yet no program can reach everyone, Moraga says. "Even if you gave auto insurance away, you would still have people that for whatever reason - lifelong scofflaws, felons or just too lazy - would not take advantage of the program," he says.
The original article can be found at CarInsurance.com:$350-a-year auto insurance finds few takers