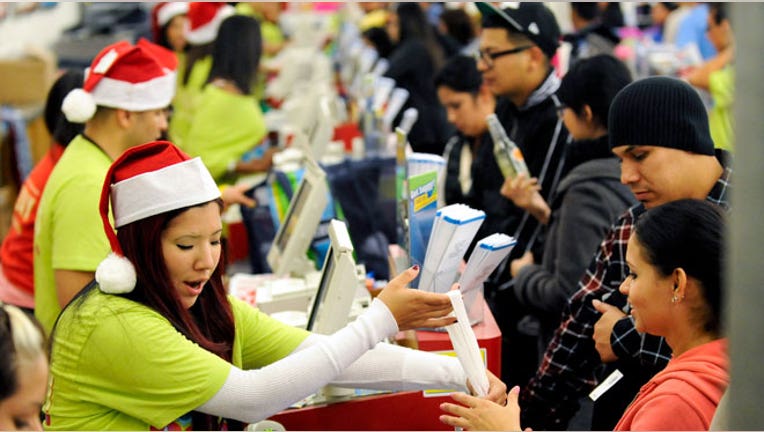 The Inside Dope on Outlet Malls reveals the items that were cheaper at regular retail stores. Subscribers can check out our Ratings of outlet stores. Plus use these shopping apps to save even more on your holiday gifts.
Go deep
Time it right
Getting to an outlet mall can be a long trip. In Consumer Reports' recent survey of 15,789 readers who shopped at outlets, 34 percent traveled more than 50 miles from their home; one in five had to go more than 100 miles.
If possible, grab a to-go coffee and hit the road early. Crowds are smaller and merchandise hasn't been picked over in the morning. Most shoppers go to outlets between noon and 3 p.m. If you're not a morning person, try dinnertime.
And shop midweek if you can. Tuesday to Thursday is usually quietest time at outlets. Weekends are chaotic, especially around any holiday.
But you can head to the outlets in November and December and stay sane if you do some advance reconnaissance. We shopped at an outlet mall Labor Day weekend, but we checked the website the night before to find out the mall hours, and studied its map to find our best parking area. We arrived right as the mall opened the next day, got a great parking spot, and we able to shop and return an item before the crowds (and checkout lines) became overwhelming.
Be loyal
See if the malls near you have rewards programs. You can get exclusive, personalized coupons and sale offers. For example, Tanger, which operates 40 malls nationwide, offers free coupon books that you can access on your mobile device, free gift cards once you hit certain spending levels, exclusive Web offers, and more for a one-time $10 fee.
While you're on the website, look for printable coupons. Some centers charge a fee for a book of coupons on-site, but you can generally download it free if you've signed up for the rewards program.
For more shopping tips and to see the items that we found were worth a trip to the outlets–and those that weren't– read "The Inside Dope on Outlet Malls."
—Mandy Walker (@MandyWalker on Twitter)
Copyright © 2005-2014 Consumers Union of U.S., Inc. No reproduction, in whole or in part, without written permission. Consumer Reports has no relationship with any advertisers on this site.