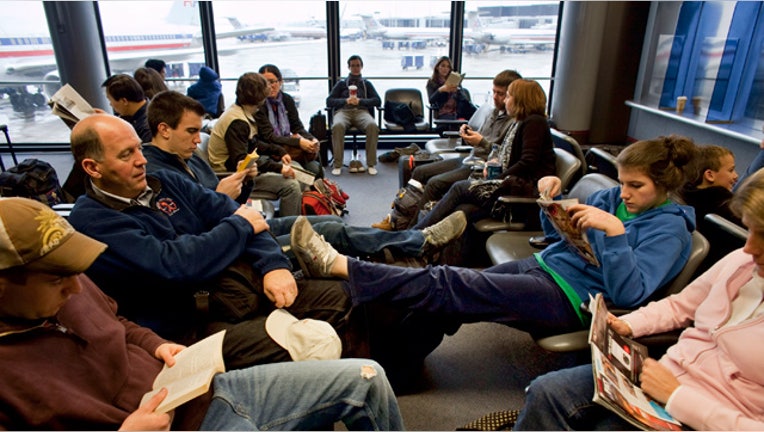 Here are three tips from Genevieve Shaw Brown, senior editor at Travelocity.com, on keeping airfare costs as low as possible.
No. 1: Be flexible. Although your ideal vacation may start and end on a weekend, if you are willing to travel on off-days, it may save you the frustration of crowded airports and more importantly—cash.
"Tuesdays, Wednesdays and Saturdays are usually the least-traveled days of the week," Shaw Brown said. Rates for those dates are often lower than those for more popular travel days.
No. 2: Book packages. This tip is often overlooked by travelers, Shaw Brown said, because many like to book flights, hotels and cars separately.
"When you bundle them together, you save time and can save up to $525 on average," she said.
No. 3: Plan ahead. Although airfares are increasing, demand for travel is still there, according to Shaw Brown.
"It makes a lot of sense to book sooner rather than later," she said. "The demand is still definitely there, especially for popular periods like spring break and summer." The longer you wait, it's likely the more you will pay.