3 Tips for Female Entrepreneurs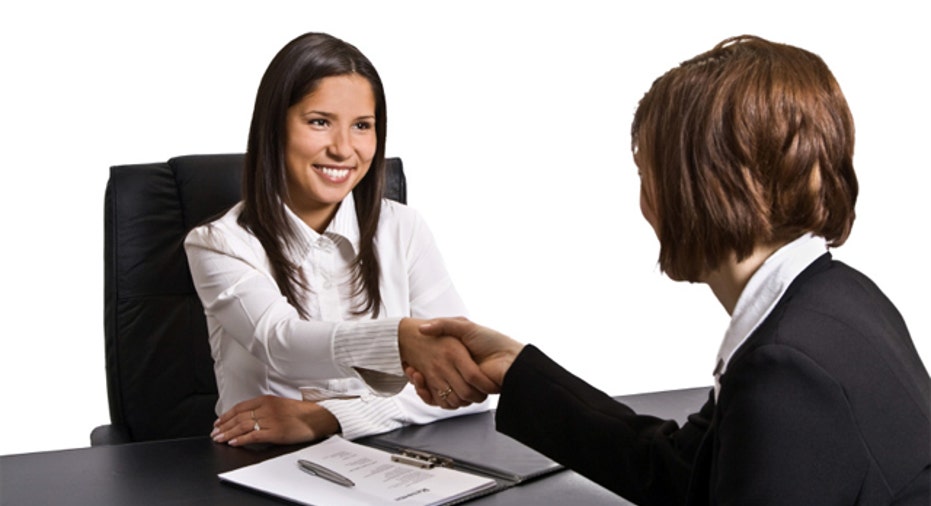 Small businesses, generally defined as firms with fewer than 500 employees with annual revenues of less than $2.5 million, represent 99% of all employer firms. Their importance in the economy cannot be overstated as small companies provide jobs for more than half of the nation's private workforce and are responsible for generating nearly two-thirds of the new jobs over the past 15 years.  They pay 44% of total U.S. private payroll and comprise 97% of all U.S. exporters, according to the Small Business Administration (SBA) Office of Advocacy's Research and Statistics.
Women-owned small businesses are growing at a strong rate.  Approximately 22% of new registrants on my company's lending platform in July 2012 were owned by women.  Overall, more than 8.3 million firms -- or 29% of all businesses -- are now owned by women.  Surprisingly, women-owned businesses employ 40% more people than the top three employers (McDonald's, IBM and Wal*Mart) in the U.S. combined, and between 1997 and 2012, they grew at a pace that was 1.5 times the national average, according to American Express OPEN's State of Women-Owned Businesses Report.
Certainly the Presidential candidates are taking notice.  Party leaders at both conventions emphasized what their platform will do for women.  They additionally reinforced how they plan to grow the economy and help support small businesses.
As summer vacations have ended and a new school year begins, many stay-at-home moms have started thinking about starting their own home-based businesses. This is a natural occurrence.  Additionally, women who work in corporate jobs or for smaller firms owned by someone else often reassess their work-life balance during the summer, particularly if they have gone on vacation and taken some time to evaluate their goals and dreams.  I know this because September usually brings an uptick in the number of entrepreneurs searching for capital.
Fortunately, there is no shortage of resources for budding female entrepreneurs.  The SBA, for starters, offers a number of resources to women entrepreneurs including the Women's Business Centers Directory, the National Women's Business Council, and the Gateway for Women-Owned Businesses Selling to the Government.
SCORE, a nonprofit association of retired executives, works with the SBA to act as "Counselors to America's Small Business."  The organization is comprised of 11,500 volunteer business counselors throughout the U.S. who are trained to serve as mentors to aspiring entrepreneurs and business owners. These services are offered free of charge as a community service. Budding entrepreneurs can get assistance online or in person by visiting their local SCORE office, and by attending a business workshop or making a face-to-face appointment with a mentor.  SCORE also produces eNewsletters that offer business tips from and interviews with leading experts.  Since the organization was formed in 1964, nearly 4.5 million Americans have utilized SCORE services.
SCORE counselors can help in the development of business plans, which are crucial for any start-up business. Since a new enterprise has not yet developed a track record of success, a well written business plan is essential to securing capital from a bank or other lender.
In addition to connecting with SBA and SCORE resources, below are a few more tips for women who are looking to grow their own small business:
No. 1: Get certified as a woman-owned business
Obtaining certification as a woman-owned small business opens opportunities to win contracts from certain government agencies.
No. 2: Join the National Association of Women Business Owners (NAWBO)
The organization helps women entrepreneurs by:
•         Strengthening the wealth-creating capacity of its members
•         Promoting economic development within the entrepreneurial community
•         Creating innovative and effective change in the business culture
•         Building strategic alliances, coalitions and affiliations, and
•         Transforming public policy and influencing opinion makers
No. 3: Take advantage of technology
The Internet can make life easier and more efficient in many ways.  You can research the local marketplace and identify what the competition is like in the business field you want to pursue.  Further, women business owners can and should make use of social media to market their products and services.  Being highlighted by an influential blogger whose interests match what your business offers can be much more valuable than getting on a local TV newscast.
Additionally, the convergence of media also means that if your company gets covered by traditional media (TV, radio, magazine, newspaper), you can repackage this coverage via platforms such as Twitter, Facebook and YouTube. (Social media is inexpensive, but it has its costs -- either in terms or your own time or the cost of hiring an employee or p.r. firm that can handle these marketing duties.)
This opinion column was written by Rohit Arora, co-founder and CEO of Biz2Credit, an online resource that connects small business owners with 1,100+ lenders, credit rating agencies, and service providers such as CPAs and attorneys via its Internet platform. Since 2007, Biz2Credit has secured more than $600 million in funding for thousands of small businesses across the U.S.