3 Standout Startups at SXSW Vegas, Baby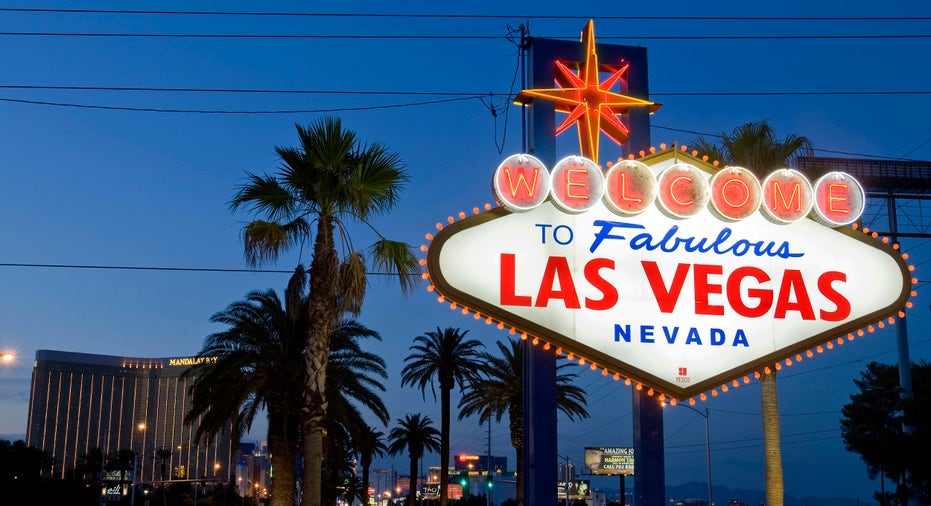 After living in Austin, Texas for more than 20 years, the SXSW festival and conference brand spread its wings this week and touched down in Las Vegas.
"We were looking at lots of different cities … but Vegas kept coming up, and the hotels were never going to run out of space," says SXSW event producer Christine Auten.
Auten says guests arrived Sunday for SXSW V2V, or three days of programmed events that began early Monday morning and culminated in a pitch competition Wednesday afternoon. About 1,500 attendees were on hand for the Vegas version – a much smaller event than the conference in Austin, which drew more than 30,000 this year.
While Austin's yearly conference melds together film, interactive businesses, music and education, Auten says SXSW V2V was designed with a focus on entrepreneurship and startups. She says there was an emphasis placed on mentoring, with attendees getting the opportunity to spend 20 minutes of time with different VCs and angel investors for immediate feedback.  And keynote speakers included celebrated entrepreneurs like Tony Hsieh, the CEO of Zappos, and Steve Case, the founder of AOL.
FOXBusiness.com spoke with three of the winners of Wednesday's pitch competition to get the scoop on some of the hottest companies at SXSW V2V.
No. 1: Tipbit
Application Tipbit took the prize for best mobile and tablet technology, combining users' email inboxes with their calendars, documents and social media platforms. Founder Gordon Mangione says 43% of emails are read on mobile devices, but the majority gets delayed responses, as people wait to get to a computer.
"Cutting and pasting on a phone is hard to do, and this is a problem we wanted to solve," says Mangione.
While the free app is a few weeks from launch, Tipbit has seed funding from Ignition Partners and Andreessen Horowitz.
No. 2: SoundFest
"We provide a smartphone-enabled hearing assistance product," says Scott Nathan, the serial entrepreneur behind SoundFest.
Aimed at serving people with hearing loss, SoundFest's earpiece and smartphone software provides a combination of noise reduction and speech clarity. Nathan says the product will become available in October for a suggested retail price of $30.
And what does it mean to be selected as the top startup in health technology?
"It means people see our vision, understand what we're trying to do and understand it has a place in the market," says Nathan. "For a startup, that's the kind of confidence you need."
No. 3: LightSail Education
LightSail Education won first prize in the education technology category for its adaptive ereader app aimed at helping students achieve literacy goals more effectively. Chief Academic Officer Jessica Reid Sliwerski says the iPad app provides teachers with real-time comprehension scores based on students' reading progress.
Sliwerski says two-thirds of students are not proficient readers, providing a need for LightSail's technology. The company will launch its app in the fall with 1,000 middle-school students in New York City, as well as in a number of KIPP charter schools around the country.
"It's a per student, per month subscription rate with discounts based on scale," says Sliwerski."Without a discount, it's $8 to $10 per student, per month."