3 Signs It's Time to Buy a New Car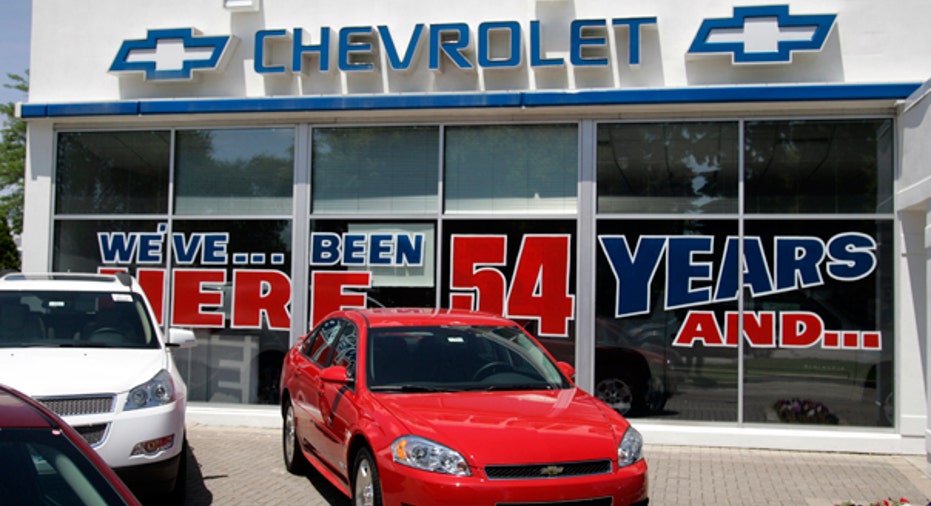 Are you holding onto an older car or truck, hoping to squeeze a few more months (or a few more thousand miles) out of it, all the while wondering whether it's time to start shopping for a newer one?
Maybe your vehicle is paid off and you aren't anxious to have a car payment, or perhaps you are worried your credit may keep you from getting a good car loan. The average car payment is just under $350 a month, according to Experian Automotive. And payments on some vehicles can top $400 a month, so for most people it's not a decision to be taken lightly.
How do you know when it's time to start looking for a new set of wheels? Here are three signs it may be time to start car shopping.
1. Your Vehicle Isn't Safe.
My friend was driving on the interstate when her minivan inexplicably started slowing down. I was riding next to her at the time, and was terrified as we slowed to a crawl while traffic whizzed around us at 80 miles per hour. She told me it wasn't the first time that had happened, but it was the first time it happened on the highway. Not too long after, she got a new vehicle.
"If you fear that it will break down and leave you stranded on the side of the road, you should replace it with something safer and more reliable," says LeAnn Shattuck with Women's Automotive Solutions.
2. Repair Costs Are Mounting.
"It's almost always going to be cheaper to keep fixing an old car," says Gordon Hard, senior editor with Consumer Reports. But a big, expensive repair, or a long series of repairs, can quickly throw a wrench in the budget and make a monthly car payment seem very attractive.
That's what happened with my previous vehicle, which like my friend's, began to stall at traffic lights, and then in traffic. I would get it repaired, only to find the same problem happening again. When my mechanic sent me to another mechanic, who also tried to fix it without success, I realized it was probably time to throw in the towel.
The reliability of your vehicle is one factor to look at when making the decision whether to continue to driving it. "Has it been good to you all along or does it seem you're constantly getting something fixed?" asks Hard. "If it's trouble-prone, get out of it sooner rather than later," he advises. Extensive reliability data on used cars is available through Consumer Reports. "On average, some models are a lot less troublesome than others," he notes.
And keep the hassle factor in mind as well. "If you frequently worry that your car won't start in the morning, causing you to be late for work or other important activities, it's time to consider buying a new one," Shattuck says. A car payment may be far preferable than losing your job over a car that won't start time and again.
3. It Doesn't Work for Your Life Anymore.
I recently drove the truck my dad purchased from me some 15 years ago. It has 137,000 miles on it now but it's been reliable and has worked great for him. He bought it from me after I became pregnant with my daughter and realized there was no place for a car seat. And I inherited it from my husband after the bed proved to be too small for the supplies he needed to haul for his work.
There are plenty of lifestyle changes that may force you to re-evaluate what you're driving. For example: You take a job farther away and need better gas mileage. Your family grows and you need a larger vehicle; or your kids move out and you don't need a large vehicle anymore. Or your car is involved in an accident and can't be repaired.
Before You Start Shopping
Regardless of your reason for getting a different vehicle, giving yourself enough time to research possible choices will increase the odds you'll make a choice you're less likely to regret
In addition to researching vehicles, check your credit reports and credit scores. (You can get a free credit score and analysis of where you stand at Credit.com.) Ideally, you'll want to get your free credit reports at least a month before you start car shopping, to give yourself time to address any mistakes or problems you may find. This guide explains how to fix credit report mistakes.
While you are at it, get pre-approved for a car loan. That way you can focus on negotiating the best deal on your vehicle. If the dealer offers you a better car loan – perhaps even 0% financing – great, but you'll know what you qualify for walking into the dealer.
Read More from Credit.com