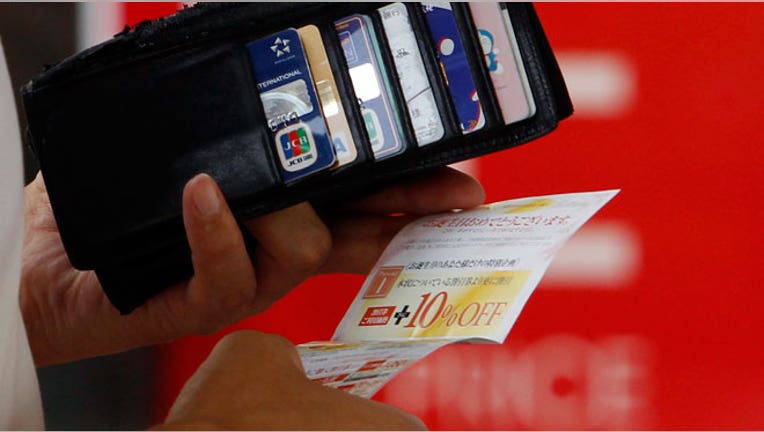 The ads on TV, radio and print from companies making promises of easy "credit repair" often sound too good to be true, and according to the Federal Trade Commission, they usually are. (http://ftc.gov/)
For young graduates trying to build a positive credit history, the draw of a quick fix in terms of credit reporting inaccuracies and misreported information can be tempting. But the notion that a company can fix a consumer's credit is misleading and the FTC denounces any company claims of erasing bad credit, creating a new credit identity or removing bankruptcies, judgments, bad loans, etc. as signs of a scam.
It is possible for grads to legitimately improve their credit health, but experts say it takes time, effort and commitment to a personal debt repayment plan.
"If the issue is a large amount of credit card debt, there are options like a debt management plan, which would effectively lower interest rates and make monthly payments manageable in a recent graduate's budget," saysMaricarmen Smith-Martinez, a financial educator for nonprofit credit counseling and education organization,CredAbility. "A credit counselor can work with a client in establishing a credit action plan, either repairing past issues or simply building credit and improving credit moving forward."
Both the credit reporting company and the information provider (the person, company, or organization that provides information to a credit reporting company) are responsible for correcting inaccurate or incomplete information, but it's up to the grad to stay on top of their credit health and request a free annual report from each of the three reporting bureaus.
Michael Dolen, founder and CEO of Credit Card Forum, explains that many credit repair companies charge consumers for things they can usually do themselves without cost.
"Some operate under the guise of being 'non-profit' which is not to be confused with reputable nonprofit charities…because it gives them greater freedom in what they can do and the claims they can make," he says. "The Federal Credit Repair Organizations Act restricts what for-profit clinics can say and do and non-profits are excluded from those rules."
Grads looking for professional help should thoroughly research any company or credit counseling service to ensure they are reputable and accredited either through the Better Business Bureau or another national accreditation before agreeing to any services.
Here are three common credit repair myths experts say grads should be aware of and how maintaining credit health can affect their long term financial history.
Myth 1: Credit reports are always accurate and closely monitored
Grads should never assume that their report is accurate; a recent FTC study reports that roughly one in four consumers identified errors on their credit report.
If grads don't recognize something on their credit report, it may be a case of credit fraud or identity theft and the first step to take is contacting that specific creditor, says John Heath, directing attorney with Lexington Law.
"The grad can have some outstanding obligations out there that they are going to be responsible to pay unless they take steps to ameliorate that," he says. "If they don't have knowledge of that credit account, they should report it not only to the credit bureau [with] a fraud alert they can put on their credit report, but they should also make a report to law enforcement so they can get the ball rolling and setting the record so they are not going to be responsible for items on that credit report."
Myth 2: Reporting an inaccuracy takes care of the issue
Simply disputing a questionable item does not mean it will be immediately removed from the report, according toSmith-Martinez.
"One of the most important follow ups with a dispute would be to make sure that somebody is going back 30 to 60 days later and pulling the report again to verify that the information has been removed," she says. "Also, [grads should make sure they are] keeping that paper work for the dispute and any further correspondence with either the credit bureau or the original creditor."
Myth 3: Repair will be timely
Consumers can report an incorrect item and have it removed within 30 days, but grads can expect to wait months or even years, in some cases.
Smith-Martinez cautions against trusting companies telling consumers that they can get an inaccuracy or their score repaired in a certain amount of time.
"We would never want to promise or give them any expectations that go unfulfilled--we try to keep that general information, but knowing if they do the right things like pay their bills and get back on track, they will start to see an improvement in their credit score," she says.
Grads must stay on top of any disputes, as having negative credit history can affect future job prospects or the ability to take on new loans, warns Dolen.
"A blemish on your credit report can mean the difference between getting a good and bad rate and over the life of a loan, that could mean thousands of dollars in extra interest," he says. "You will want to make sure you've patched things up before applying for any new financing."