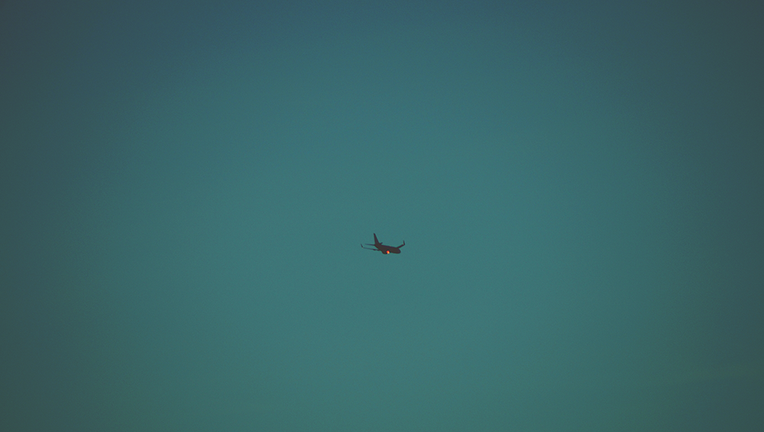 Wouldn't it be great if you had the time, energy, and resources to personally speak with every prospective employee who took a quick look at your careers page?
Yes, if you could just find a way to personally connect with each candidate to share what life is really like at your company, you're confident you'd be able to attract top-quality talent perfectly suited to your unique culture and values.
Unfortunately, that strategy is not only impractical, but also nearly impossible to implement. Instead, you need to let something else do the talking for you. As an employer, that magical "something" should be your employer brand and your content.
Employer Branding, Meet Content Marketing
To be successful, you know that your company needs to market itself to clients and consumers. After all, that's how you get dollars through the door, right?
However, that's not the only marketing you should be concerned with. In addition to establishing a great reputation with buyers, you also need to market yourself as an awesome employer – because that's how you get top-notch talent through the door (which is, arguably, just as important).
By now, we all know the hiring process is a two-way street. You're trying to find candidates who are the best fit for your company, and those candidates are on the lookout for companies that are the best fit for them. This is where your employer brand comes into play.
Your employer brand tells a story – it shares who you are, what you do, what you care about, and what exactly makes your company a special place to work. Your content marketing strategy makes up a huge piece of this puzzle.
Through videos, images, blog posts, social posts, job ads, website copy, and more, every single piece of your content gives prospective candidates a glimpse behind the reception desk. Your content illustrates what it's like to work in your office and be a part of your team. Even further, effective content means you're not just attracting talent, but attracting the right talent that's sure to be an awesome fit with your company.
Alright, you get it – content marketing is an important part of your entire employer brand. But what separates the good content from the bad? How do you know when you're getting it right?
Nothing clarifies like a few solid examples. It's time to learn from the best, so here are three employers that are nailing content marketing:
1. Booking.com
With 180 offices around the world, you'd think it'd be that much more challenging for Booking.com to put together a cohesive brand and content strategy that captures the company's fun and lively culture. In reality, the company makes it look easy.
Video undoubtedly plays a huge role in Booking.com's overall content game plan. Booking.com has an entire YouTube channel called "Planet Booking" that is dedicated to showcasing what it's like to work for the travel company. The short videos on the channel feature everything from interviews with departments and team members to clips of the volunteer work Booking.com does – which emphasizes the company's cultural value of giving back.
Booking.com also uses videos, blog posts, social media (including a brag-worthy shot from an office rooftop!), and the copy in its various recruitment channels to tout the perks that come along with working in the Amsterdam headquarters.
Booking.com takes extra care to give prospective applicants a true sense of what life is like as an employee, from cruising down the Amsterdam canal with coworkers at the end of the day to enjoying some friendly catch-up at the office canteen. It all sounds pretty great.
The Takeaway: If you hear "video" and immediately picture elaborate productions, conference-room backdrops, and stuffy scripts, think again. Booking.com proves that effective videos don't need to be rigidly scripted or even professionally filmed.
Instead, place the emphasis on sharing the personality of your company. If you had a close friend stop by your office and ask you about your day, what would you want to share with them? Use that as your starting point. It'll help you keep things much more natural and conversational.
2. Allstate
When it comes to using an employer brand to overcome perception barriers, Allstate is the example you should look to. As an insurance company, it faces a few different challenges in attracting talent. So, the company uses compelling content to craft its own narrative and challenge outdated perceptions of the insurance industry.
Content marketing plays a large role in Allstate's efforts to rebrand itself and identify, attract, and retain the best talent to suit the company's constantly evolving business needs. Allstate even uses its content to tell its own transition story, specifically highlighting digital and technical career opportunities that are less commonly associated with a career in insurance.
In fact, Allstate has made a huge pivot in its overall recruiting efforts, choosing to focus on new digital-first initiatives, training programs, and technology openings to tell the story of how the company has evolved.
With tons of information on the careers page, Allstate highlights inclusivity, diversity, and corporate responsibility as a few of its core values. The content on the company's Muse profile showcases bright and quirky photos, videos, and stories of fun office traditions to prove that working for an insurance company definitely isn't all work and no play.
The Takeaway: Authenticity is important in your content marketing. But, as Allstate proves, that doesn't mean you need to be pigeonholed into a certain identity or perception. Remember, the purpose of your employer brand and your content is to share what it's really like to work for your company, whether that fits people's pre-existing notions or not.
Make sure that your content stays true to who you are and what you're about, but don't confuse that with having zero flexibility. Your content can evolve as your company does, and you can even use it to help you change course.
Screenshot of Allstate's profile on The Muse
3. TripAdvisor
Ping-pong tables, kegerators, on-site baristas, and bean bag chairs – yes, they can all be attention-grabbing perks. But if someone were to ask you what your favorite thing about your company was, would those be the first on your list? Probably not.
Chances are, you'd reference something bigger, like the overall culture. TripAdvisor recognizes the important role that culture plays – and that "culture" is not synonymous with "perks" – and uses its content to illustrate the awesome work environment the company offers.
On its careers page, TripAdvisor highlights important pillars of the company, including its overall values and professional development programs. The company also uses short videos to share information on everything from hackathons that cultivate a spirit of innovation to the TripAdvisor Charitable Foundation, which encourages and enables each and every employee to volunteer and get involved in their community.
While the company does touch on some brag-worthy perks, like the fitness center and pub located right in the office, TripAdvisor recognizes that those extras aren't the meat and potatoes of what the organization is all about. Those are just the gravy.
The Takeaway: It can be tempting to use your content to showcase all of the flashy and fun things that you think set your company apart, but here's the thing: Pretty much any company with a budget can set up a game room and provide daily catered lunches. Those things don't set you apart from the competition in the minds of prospective applicants.
Ask employees what they love about working for your company. Whether it's your supportive leadership, your collaborative environment, your emphasis on professional development, or something else, those are the things you should be emphasizing with your content.
Trust me, your foosball table won't mind.
–
Take a cue from these three companies and put together content that tells the story of what it's really like to work for your company. Not only will the talent you attract be top notch, but it will also be a perfect fit for your culture, your core values, and your team.
As chief marketing officer, Kara Walsh is responsible for The Muse brand, growth, and engagement for both the B2C and B2B sides of the business.