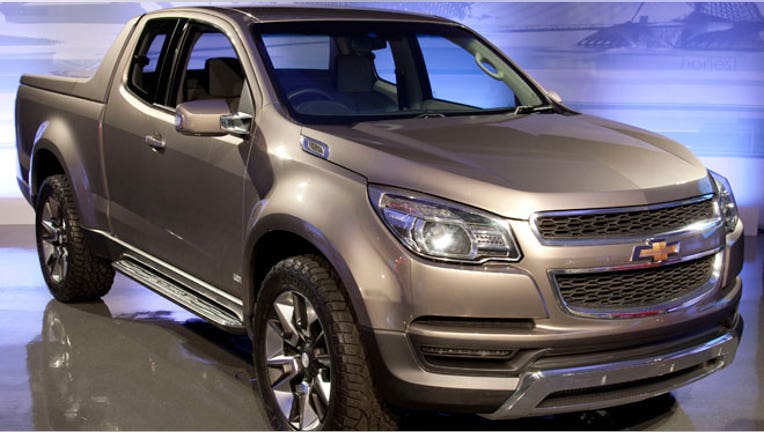 The Honda Accord is once again (and by far) the most stolen vehicle in the U.S., the National Insurance Crime Bureau announced Tuesday in its annual "Hot Wheels" report.
Thieves snatched more than 58,000 of Honda's best-selling midsize sedan last year, a number rivaled only by the 47,000 or so Honda Civics that disappeared from driveways and parking lots across the country.
If you don't drive a Honda Civic or Accord, you may be tempted to breathe a bit easier. But don't.
In 23 states, the most-stolen vehicle isn't a car, it's a pickup.
In news bound to stoke the decades-long Ford vs. Chevy rivalry, the data show thieves stole more Ford full-size pickups last year than Chevys. But the big Chevrolet was the most-stolen vehicle in 14 states compared with the Ford's nine.
We turn to Texas for the tie-breaker: Lone Star thieves vote for Fords.
And, as a reminder that there is an opportunist for every key left dangling in an ignition: Felons in four states and the District of Columbia go for the Dodge Caravan.
The most-stolen cars in every state
Nationwide, these were the most-stolen vehicles by make and model:
1. Honda Accord (58,596)
2. Honda Civic (47,037)
3. Ford Pickup (Full Size) (26,770)
4. Chevrolet Pickup (Full Size) (23,745)
5. Toyota Camry (16,251)
6. Dodge Caravan (11,799)
7. Dodge Pickup (Full Size) (11,755)
8. Acura Integra (9,555)
9. Nissan Altima (9,169)
10. Nissan Maxima (6,947)
By state, the most-stolen vehicles were:
Honda Accord (18 states): Arizona, California, Colorado, Connecticut, Georgia, Kansas, Massachusetts, Minnesota, Nebraska, Nevada, New Hampshire, North Carolina, Oregon, Pennsylvania, South Carolina, Utah, Virginia and Washington.
Chevrolet pickup (14 states): Alabama, Arkansas, Idaho, Indiana, Iowa, Kentucky, Missouri, Montana, North Dakota, Ohio, Oklahoma, Tennessee, Vermont and West Virginia.
Ford pickup (9 states): Alaska, Florida, Louisiana, Maine, Mississippi, New Mexico, South Dakota, Texas and Wyoming.
Dodge Caravan (4 states plus D.C.): District of Columbia, Illinois, Maryland, Michigan and Wisconsin.
Honda Civic (4 states): Delaware, Hawaii, New Jersey and New York.
Nissan Maxima (1 state): Rhode Island.
To see a list of the 10 most-stolen vehicles in each state, click here.
The original article can be found at CarInsurance.com:23 states where thieves prefer pickups