22-Year-Old Hits $25K Kickstarter Goal for Device to Stop Distracted Drivers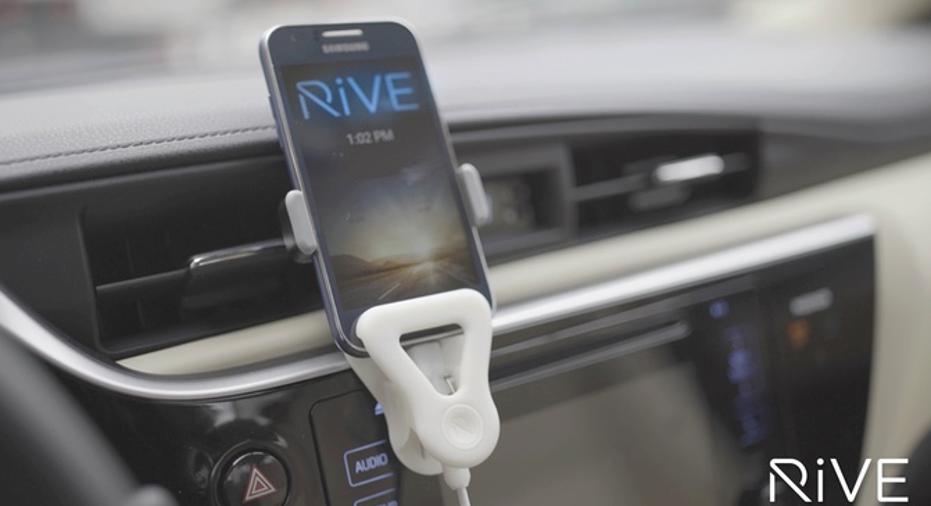 A young entrepreneur from Scarsdale, New York says he hopes his product can help put an end to the number of car accidents -- and deaths -- caused by distracted drivers using their smartphones.
Texting while driving is now six times more likely to cause an accident than drunk driving, according to the National Safety Council. Also, one out of every four vehicle accidents in the United States is caused by a distracted driver. Teens in particular are the hardest hit, with distracted-driver caused accidents claiming 11 young lives each day.
And according to an AAA poll while 94% of teen drivers acknowledge the dangers of texting and driving, 35% of them admit to doing it anyway.
Stats like these drove 22-year-old entrepreneur Tyler Nathan—a former Emory University business student—to develop an in-car distraction prevention tool that holds all text messages and smartphone alerts while the vehicle is in motion, without completely disconnecting, so drivers can still listen to music and use the phone's GPS. It sends out customized auto-replies alerting that the driver will return messages once the car is parked.
"It's a product that I need personally. I know the facts, I know the stats, and yet every time I get that message or Snapchat alert, I'm so tempted to look at my phone while I'm driving. I see it in my friends, I see it in my family, and I see it in people on the road," Nathan, CEO and founder of RiVE Technologies, tells FOX Business. "So, I developed RiVE to eliminate that temptation and eliminate your ability to use your phone while driving."
The device, which is part hardware and software, is still in its beta prototype stage and undergoing product testing, but Nathan says that will soon change after securing a Kickstarter goal of $25,000 in less than two weeks earlier this month. Nathan raised a $500,000 venture capital round last year, which he said helped get the idea off the ground. He hopes to launch the product to the public "later this year."
"That [money] basically got us to this point and now were are using Kickstarter to get us to the next point which is production, building inventory, and selling to the public," Nathan says. Additionally, he said he hopes the new funding will help bring the price point down, which is currently a $100.
"That is critical because we want to get this product in the hands of consumers because of how dangerous the issue is. So, the more money we raise on Kickstarter, the quicker we can do that," he says.
According to the Department of Motor Vehicles (DMV), there are a handful of apps currently on the market, such as LifeSaver, AT&T DriveMode, TrueMotion and Drive Beehive, that are designed to curb dangerous driving habits.