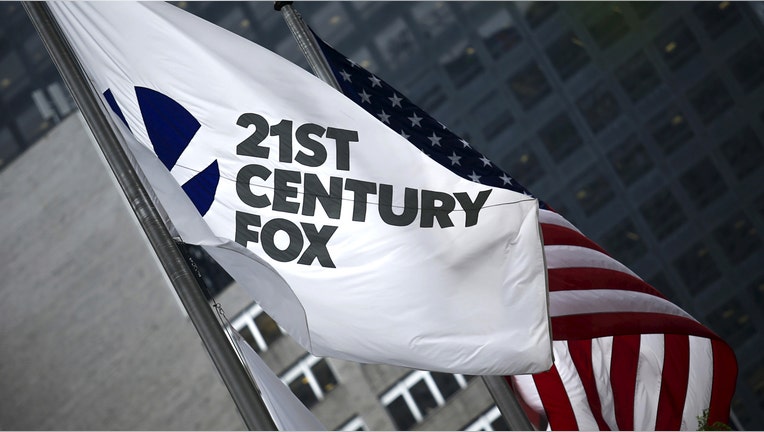 Twenty-First Century Fox reported lower-than-expected quarterly adjusted revenue as a lack of major movie releases weighed on its studio business and a strong dollar reduced the value of income from overseas markets.
Fox's shares fell 2.6 percent in premarket trading after the company released its quarterly report, the first under new CEO James Murdoch, who took over from his father Rupert on July 1.
Revenue from Fox's film studio business, which makes up nearly a third of total revenue, fell 28 percent to $1.79 billion in the first quarter, from a year earlier.
The decline reflects the poor performance of superhero film "The Fantastic Four" and difficult comparisons with the year-ago period, which included successes such as "Dawn of the Planet of Apes" and animated animal comedy "Rio 2."
The fall also reflects the absence of revenue from Endemol Shine Group, which was sold by Fox, and the impact of a stronger dollar.
Fox gets more than a third of its revenue from abroad.
However, the company's cable network programming business, which includes Fox News, FX network and National Geographic, performed well. Revenue in the business rose 7.2 percent to $3.46 billion, boosted by coverage of the first Republican candidates' debate, which drew a record 24 million viewers.
Net income attributable to shareholders fell to $675 million, or 34 cents per share, in the quarter ended Sept. 30, from $1.04 billion, or 47 cents per share, a year earlier.
The year-ago numbers include Fox's direct broadcast satellite television business, which the company has since sold.
Adjusting for the sale, Fox's revenue fell 6.3 percent to $6.08 billion and profit was 38 cents per share.
Analysts on average had expected a profit of 37 cents per share and revenue of $6.42 billion, according to Thomson Reuters I/B/E/S.
21st Century Fox is the parent company of Fox Business.
(Reporting by Sai Sachin R in Bengaluru; Editing by Savio D'Souza and Maju Samuel)