21st Century Fox Unveils $4B Buyback, 47% Dividend Hike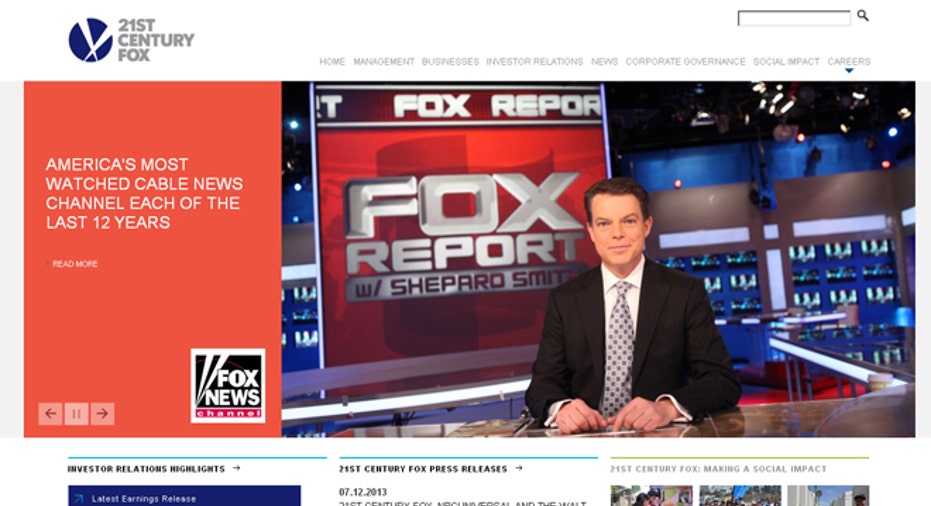 Fresh off notching a 16% jump in revenue, Rupert Murdoch's 21st Century Fox (NASDAQ:FOXA) announced plans on Thursday to hike its dividend nearly 50% and initiate a new $4 billion buyback plan in an effort to return cash to shareholders.
Shares of New York-based 21st Century Fox rallied almost 4% on the news, which was revealed at the company's investor day in Los Angeles.
The move from the parent of FOX Business comes weeks after the company separated from News Corp. (NASDAQ:NWSA), which holds the media conglomerate's slower-growing publishing assets like the New York Post.
The 21st Century Fox board has authorized a new $4 billion share buyback program that is targeted to be completed in the next 12 months, Chase Carey, the company's chief operating officer, told investors on Thursday.
"We recognize our balance sheet today is overly liquid," Carey said.
21st Century Fox also said the board signed off on a 47.1% increase in the dividend payout, to 25 cents a share from 17 cents previously.
"Excess cash on our balance sheet and from operations will be used to invest in our businesses and returned to shareholders," Carey said.
Additionally, 21st Century Fox set a $9 billion target for earnings before interest, taxes, depreciation and amortization, or EBITDA, in fiscal 2016. The target includes $400 million to $500 million that has been slotted for potential investments through fiscal 2015.
Carey also said he believes the perceived industry threats are overstated, saying: "We see no meaningful evidence of cord-cutting today."
Earlier this week, 21st Century Fox posted a stronger-than-expected 16% rise in quarterly revenue as Fox News Channel and other cable assets continue to outperform.
21st Century Fox also detailed its balance sheet plans on Thursday, saying it seeks to keep gross debt to 2.5 to 3.0 times EBITDA and maintain a "solid" investment grade credit rating.
At the same time, the company hopes to keep "sufficient cash for opportunistic decisions," targeting $2 billion to $3 billion.
21st Century Fox was recently trading up 3.7% to $33.01.