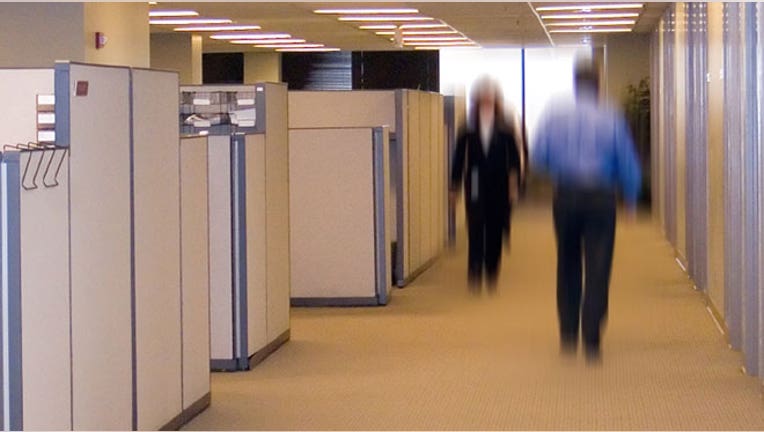 We are in a society where on-demand access and the notion of fractional usage are becoming norms. These new norms have already changed our consumer habits and many experts believe 2013 will be the year these norms change the way we work as well.
Consider what iTunes did to the music industry: We used to have to make a trip to a brick and mortar store, browse through albums in stock, choose a CD, check out with a cashier and head back home. Now you can search, select and purchase the music you want in less than a minute from your iPhone without leaving your couch. Oh, and you don't have to buy the whole album, just the song you want. This is on-demand access and fractional usage at its best.
Working remotely is second-nature to the newest workforce entrants. The Millennial generation is the first generation to grow up completely wired-in and mobile and that has molded their view of the workplace. Conducting business on mobile devices, operating in real time and communicating through multiple channels is all they have ever known, so it's no surprise the idea of freelancing online (or what may refer to as virtual gigging) is now becoming what working 60 hours a week in a corporate job was to the baby boomers… a standard career path.
Both mangers and young talent are realizing the value in engaging each other in virtual projects on a fractional or as-needed basis. This allows both sides the kind of flexibility required to be successful in this economy. True to the spirit of a free market economy, entrepreneurs are catching on to these trends and finding ways to link companies with talent. Leading the charge is Fabio Rosati, president and CEO of Elance, a leading online marketplace for virtual gigging. Rosati says businesses of all sizes can benefit from the opportunity to access top level global talent at competitive prices in real time as well as young job seekers and freelancers.
The Advantage to Freelancers
According to Rosati, virtual gigging offers the opportunity to become a full-time business of one, particularly for those who don't have many options where they live. Hard-hit communities across the country are struggling to solve their jobs problem and finding work online may be a good answer. Whether you are a budding young entrepreneur or savvy freelancer, virtual gigging allows individuals to fit the job to them as opposed to molding themselves to fit the job.
Rosati also points out that online work is particularly well-suited for the college student who is wired-in 24/7 and happy to work odd hours or on last minute requests. Take for example Remington McElhaney, a college student and freelance animation graphic designer, who has been using Elance to crack into an industry that doesn't exist in his hometown.  According to McElhaney, virtual gigging "offers a great way for me to gain career experience and sharpen my skills in animation since there aren't a lot of opportunities here in Idaho. I'm being recruited for innovative projects for clients all over the U.S."
The Advantage to Business Owners
Businesses are also catching on to the online workforce trend, and Rosati says companies that have traditionally relied on freelance and temp work have gravitated toward these marketplaces at a fairly quick pace. He points to new businesses founded by tech-savvy entrepreneurs as the early adapters and named Tim Ferris, author of The Four Hour Work Week, as a user of Elance for staffing his start-up projects.
We now live in a global world and high performing businesses of all sizes need access to top talent in order to gain and maintain a competitive edge. Rosati explains that the diversity of thinking rooted in specific geographic and cultural mindsets is something that a corporate headquarters staff isn't capable of delivering. He adds that tapping into the online freelance community allows businesses "the ability to amplify their reach beyond their physical barriers to hear from as many voices as possible."
There is no doubt the way we work is always evolving and 2013 will see its share of innovations. As we head into the new year keep an eye on the virtual gigging trend, as this will likely be a game changer for both business owners and young job seekers.
Michael "Dr. Woody" Woodward, PhD is a CEC certified executive coach trained in organizational psychology. Dr. Woody is author of The YOU Plan: A 5-step Guide to Taking Charge of Your Career in the New Economy and the new on-line course The YOU Plan for Career Change on Udemy. Dr. Woody is the founder of Human Capital Integrated (HCI), a firm focused on management and leadership development. Dr. Woody also sits on the advisory board of the Florida International University Center for Leadership. Follow Dr. Woody on Twitter and Facebook.