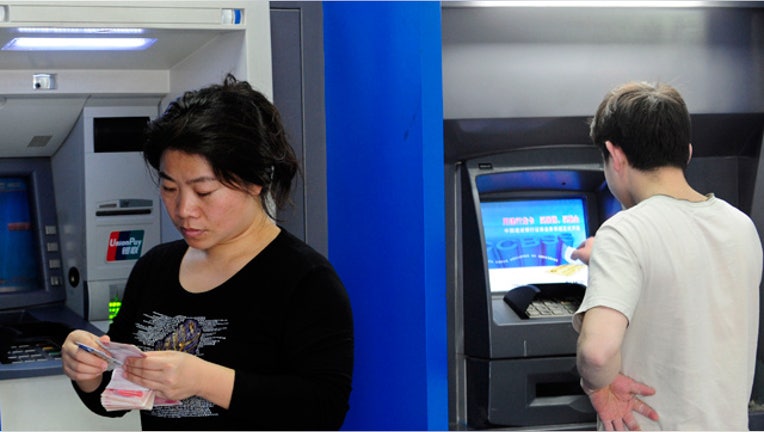 Checking High-Yield Checking: A Good Bet
Annoyed by freeloading cash that won't earn its keep with a decent return? High-yield checking accounts might be the answer to your problem.
High-yield checking, also known as rewards checking, pays interest rates comparable to online savings accounts or high-yielding certificates of deposit. In return, account holders typically have to meet a range of conditions, including making a certain number of debit card transactions per month, signing up for direct deposit or automatic payments and/or receiving electronic statements.
Bankrate's 2013 High-Yield Checking Survey of 56 high-yield checking accounts found that interest rates on those accounts have followed other deposit rates downward, with the average rate falling from 2.05% in 2012 to 1.64% this year. While there was a wide range of rates -- as high as 6.17% and as low as 0.2% -- the overall trend of falling rates is unlikely to reverse anytime soon, says Greg McBride, CFA, senior financial analyst for Bankrate.com.
Still, high-yield rates at many banks beat shorter-term, one-year CDs handily, according to Bankrate's research on both cash investments. For example, compared to the average yield in this year's High-Yield Checking Survey, the average yield on a one-year CD from Jan. 2 to May 8 was 0.26%.
"We're near a bottom, but we're not there yet," McBride says. "It's not that yields have a whole lot more to fall, but I do think they're going to continue to fall simply because we have the (Federal Reserve) doing everything it can to engineer a low-interest-rate environment."
Balance Caps Fall
The bigger news may be declining balance caps, McBride says. Most high-yield checking accounts only pay their highest rate on balances up to a certain dollar amount, and that amount has fallen substantially, declining from an average of $19,118 to $17,102.
"In a lot of places where the balance cap got cut, the yield also came down, so you're getting less interest on less of a balance," McBride says.
Combined with the decline in interest rates, it's possible to earn about $280 per year in interest on a high-yield checking account with the average interest rate and balance cap from Bankrate's 2013 survey, down from about $392 last year.
In these low-rate times, that's not too shabby.
"Yield is very hard to come by these days with anything kind of safe and stable," says Jude Boudreaux, a financial planner with Upperline Financial based in New Orleans. "If customers can find something that's going to give them some return on their cash without increasing their risk profile, I think that's generally a good idea."
Still, that has to be balanced against the amount of time and trouble it will take to move your money and ensure you're meeting all the conditions to get high yields, Boudreaux says.
What Will You Give Up?
"It's a question of what do you give up, and what do you get?" he says. "Customers have to realize that their time has a value, too, and that often gets overlooked because people are so frustrated with getting 0.1% interest."
Those who fail to meet the requirements of a high-yield checking account see their interest rate fall to 0.07% on average, down from 0.08% last year.
Consumers accustomed to using rewards credit cards for their day-to-day transactions should also weigh the value of those rewards before switching to a high-yield checking account, Boudreaux says.
McBride agrees that high-yield checking accounts aren't for everyone.
"It's one of those things that's like a glove. Either it fits or it doesn't," he says. "For people who are comfortable with electronic statements and they have direct deposit anyway and they use their debit card pretty routinely, the glove fits."
So, why are some banks offering checking account holders a noticeable return, while others aren't?
"The theory is, it brings in a more affluent type of customer who's going to be a better potential lending customer as well," says Ron Shevlin, a senior analyst with Boston-based Aite Group.
The overall number of banks offering high-yield checking accounts has fallen since the financial crisis, casualties of a low-interest-rate environment and regulations that limit the amount of money that many banks can make when customers swipe their debit cards, Shevlin says.
Still, there are options out there. Though 12% of institutions offer accounts nationally but require in-branch signatures or notarization to open an account, 48% are available nationwide without stipulations. Another 39% are available with some geographic limitations.
In the end, McBride says how rewarding a rewards checking account is boils down to the research consumers do to be sure they fit the profile for any particular account.
"You've got to determine, 'Am I going to be able to meet those requirements consistently, how much cash am I putting in and what's going to be the best fit for me in terms of yield and balance cap so I can maximize my earnings?'" McBride says. "You've got to do a little legwork and make sure it's going to be a fit for you."
Editor's note: Previous reporting on this topic was contributed by Laura Bruce.
Updated: May 30, 2013
Copyright 2013, Bankrate Inc.