2012 Cash-Back Card Survey: A Rebate Rundown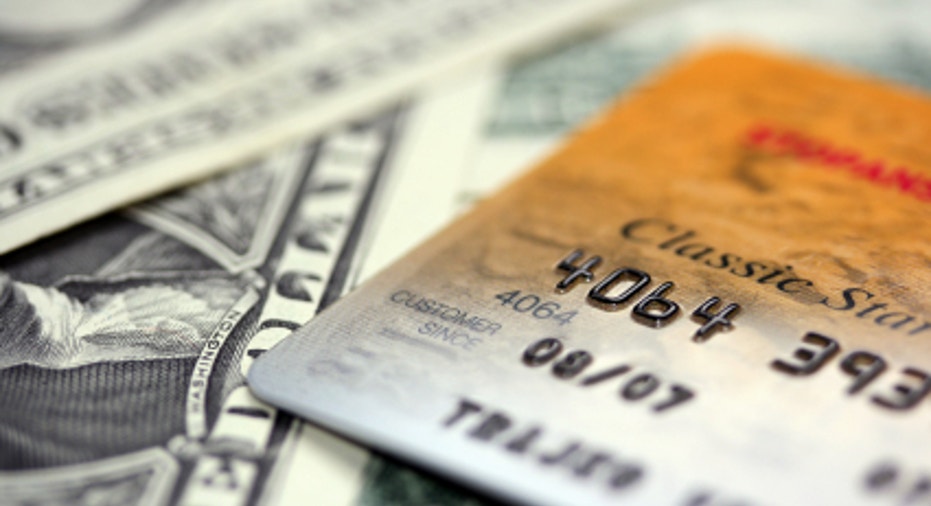 Not much is quite as satisfying as getting something for nothing, especially if that something is money. And that's exactly what cash-back cards seem to offer savvy consumers.
Cash-back stayed the top redemption choice among rewards credit card holders in the final quarter of 2011 at nearly 44%, according to a Capital One survey. The same survey showed that 3 in 5 cardholders said the notion of "free money" was the driving factor behind earning and redeeming credit card rewards.
"Cash is more tangible and can be applied to everyday life," says Lisa Hronek, senior analyst at Mintel Comperemedia. "That's why it became more attractive for consumers during and after the recession."
That largely explains the push by issuers to offer more cash-back rewards credit cards in the last four years. Forty-three percent of credit card rewards offers last year promoted a cash-back program, up from 27% in 2008, Hronek says.
With so many options, which cash-back card is best for you? Bankrate's 2012 Credit Card Rewards Survey breaks down cash-back cards by annual fee, introductory bonus, reward rate and expiration period.
The survey also lists rebate information for each card under "reward formula," which explains the reward offering and break points for higher payouts, if any. There is also a "cash-back ratio" column that gives the rate or rates of return for side-by-side comparison.
Which Pays Back the Most?
Nearly half the credit cards in Bankrate's survey, or 48%, pay 1% cash back from the first dollar you spend, up slightly from last year's 44%. Consider that your baseline as you shop around, says Greg McBride, CFA, senior financial analyst at Bankrate.com.
However, you probably want a better rate than the norm. A few cards offer a sweeter deal. For example, the Accelerated Rewards American Express Card from Bank of America offers a payout rate of 1.25%, while Fidelity's three rewards cards all offer a 2% return. Still, the majority of cash-back cards surveyed stuck to the baseline 1%; only 1 in 7 cards paid back more than 1% from the start.
Keep your calculator out. You may get more bang for your buck by choosing a rewards card that offers a higher return rate on purchases in certain spending categories. Almost half the cards surveyed by Bankrate pay more cash back -- up to 6% -- on gas, dining or grocery purchases. That's a big increase from last year, when only 28% of the cards featured higher payout categories.
Don't forget the caveats. These categories often rotate on a quarterly basis, McBride says. And some issuers require enrollment each time the categories change.
Also, take a close look at any tiered payouts based on spending, which were found in 12% of the credit cards surveyed. Most of the payouts start out well below 1% and max out at 1%. A plain-Jane card that offers 1% cash back on all purchases is a better bet.
"Big spenders should eye cards that offer an annual bonus reward -- on top of accumulated rewards -- once each year based on your annual spending," says McBride. "Or, target the top-paying cards that pay out 2% on all purchases."
A Little Extra on the Front End
Two out of every 5 cards offer some razzle-dazzle just for signing up, according to Bankrate's survey. Issuers either give you a bonus payout for charging a minimum amount of money after account opening or spending in specific categories during the first few months.
For instance, the Chase Sapphire Card offers 25,000 bonus points after spending $3,000 in the first three months. And U.S. Bank's FlexPerks Cash Rewards Visa Card gives 3% cash rewards on all gas purchases for the first 90 days.
McBride says on the surface, the intro bonuses seem better than last year, but many require more spending before you can receive the incentive.
Pet Peeves: Annual Fees and Expiration Dates
If you loathe paying an annual fee for credit card rewards, you're in luck. The vast majority of the cards Bankrate surveyed, or 82%, are annual fee-free. Only eight cards charged an annual fee, and four of them waive the fee the first year. They ranged from as little as $39 a year for the Capital One No Hassle Cash Rewards Credit Card to $500 a year for the Citi ThankYou Prestige credit card.
A third of the credit cards surveyed allowed rewards to expire, which is another nuisance for many consumers. In fact, 43% of respondents in the Capital One survey said eliminating rewards expiration dates would improve their redemption experience. Fortunately, the typical time frame was generous: between three and five years, according to Bankrate's survey.
Last, always scan the fine print for other pesky terms such as spending caps, redemption restrictions, and possible forfeiture of rewards due to delinquency or inactivity.
Bankrate surveyed 50 cash-back cards from 19 major issuers from Jan. 9-13, 2012.