2011 in Review: Best Smartphones Launched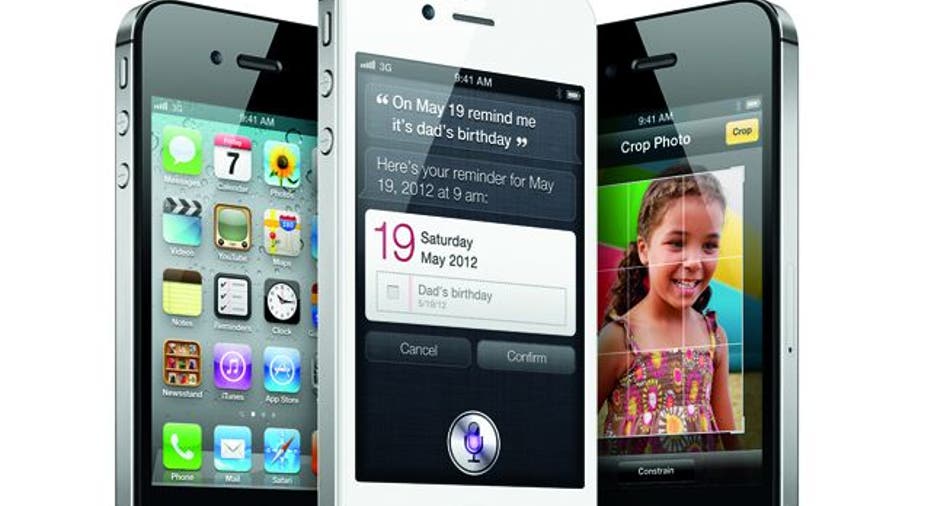 2011 was the year of the smartphones as new smartphone models were launched by different mobile companies offering more features, more storage, more processing power, and a lot more!
The launch of Android 4.0 or Android ICS also created a stir in the smartphone community due to the improvements it brought to Android-based devices. Apple's launch of iPhone 4S featuring Siri also made an impact with smartphone users because of the fact that Siri could respond to voice commands and provide information when needed thus acting as a personal assistant for iPhone 4S users.
The launch of these new smartphone features just means that the competition is just becoming stiffer as more and more devices are being launched in the market. Now that 2011 is coming to a close, what are the smartphones that could be considered as the "best smartphones" in the market?
Here is a list of the best smartphones for the year 2011:
Samsung Galaxy S II
Korean-based company, Samsung launched Samsung Galaxy S II with the intention of offering a smartphone that has a powerful design and performance. The company achieved its intention as many users deemed this smartphone as the best one to be released this year. This smartphone is one of the thinnest in the market (125.3X66.1X8.49mm) with a display size of 4.3" WVGA SUPER AMOLED Plus. It has a 1.2GHz Cortex A9 dual-core processor with 1GB of RAM, Internal memory of 16GB and microSD (up to 32GB), 2 cameras (8MP camera with LED Flash and 2MP front camera), Wi-Fi capability, Bluetooth version 3.0, USB v2.0, and Android Platform 2.3 as its OS. These specifications enable this smartphone to fully function as a high-end smartphone for users. Despite reviews stating that this phone feels somewhat "flimsy", other features make up for this disadvantage. The Samsung Galaxy S II is available in the U.S. market through AT&T. This smartphone was released in the market last October and it is available under the two-year contract plan for US$199.99. The Samsung Galaxy S II is already available on all Australian carriers.
iPhone 4S
Apple's latest smartphone offering, iPhone 4S is also included as one of the best smartphones to be released this year. Many users were rather surprised when iPhone 4S was released in the market since there were strong rumors regarding a possible release of iPhone 5. Despite the initial disappointment, many people were still eager to purchase this new smartphone from Apple. In terms of physical design, iPhone 4S is similar with iPhone 4 and it is available in 2 colors: black and white. It has a height of 4.5 inches, width of 2.31 inches, depth of 0.37 inch, and Weight of 4.9 ounces. It has a capacity size of 16GB, 32GB, and 64GB and utilizes iOS5 as its OS. iPhone 4S has Wi-Fi and Bluetooth (4.0) capability. The camera in this Apple device have improved considerably having 8MP with autofocus, LED flash, face detection and other features which makes taking pictures easier and better if compared to other models. Aside from these improvements, the inclusion of "Siri" was also a major selling point for iPhone 4S because it has the ability to act as the user's personal assistant through voice commands. iPhone 4S is already available in Australia with a selling price of AU$799.
HTC Rezound
HTC Rezound is one of the new Android smartphones that Verizon is offering to its customers this holiday season. It is probably one of the thickest smartphones in the market but despite that disadvantage, it has a beautiful screen display and powerful performance which could compensate with its bulkiness. HTC Rezound has a width of 2.6 inches, depth of 0.5 inch, and height of 5.1 inches. It also has a 4.3-inch 720p HD display, 1.5GHz dual-core processor, and 2 cameras (8MP rear camera with dual-LED flash and 2MP front-facing camera). This smartphone utilizes Android Gingerbread as its OS. Another feature of this smartphone is the inclusion of Monster Beats in-ear headphones. Though that is the case, the Beats Audio software can only be toggled in the Music application. HTC has yet to make an official announcement regarding the availability of HTC Rezound in Australia.
Motorola Droid Razr
In contrast with HTC Rezound, the Motorola Droid Razr has a slim and lightweight design which is also water repellent and scratch resistant. It has a 4.3-inch super AMOLED Advanced display, width of 2.71 inches, depth of 0.28 inch, height of 5.15 inches, and weight of 4.48 oz. This smartphone utilizes a 1.2GHz dual-core processor (TI OMAP 4430 processor) and Android 2.3.5 Gingerbread OS. This smartphone also has 2 cameras (8MP camera and 1.3MP front-facing camera), Bluetooth capability and has a talk time of up to 750 minutes while standby time could last up to 8.5 days. No official release date for this smartphone has been set in Australia but there are rumors that the model released in Australia will not have the 4G/LTE version and instead will utilize the traditional 3G HSPA version.
Samsung Galaxy Nexus
The premiere of the much-anticipated Android update which is known as Android 4.0 or Android ICS (Ice Cream Sandwich) was witnessed through the arrival of Samsung Galaxy Nexus. This new update in Android-based smartphones had a major impact regarding the performance of Samsung Galaxy Nexus as a smartphone. Samsung Galaxy Nexus has a width of 2.7 inches, depth of 0.35 inch, height of 5.3 inches, and weight of 4.7 oz. It has a 4.65-inch high resolution screen (1280 x 720 pixels), 1,2GHz dual-core processor and 16GB of internal storage though there is no option for expendable memory through micro SD. This smartphone also has a 5MP camera with automatic focus adjustment and Bluetooth capability. The Samsung Galaxy Nexus is already out in the Australian market. For unlocked models, Australian users could purchase it at Mobicity for AU$789 (two-year warranty period) and at Kogan for AU$799 (12-month warranty period). Samsung Galaxy Nexus is also available through Australian carriers namely Telstra and Optus.