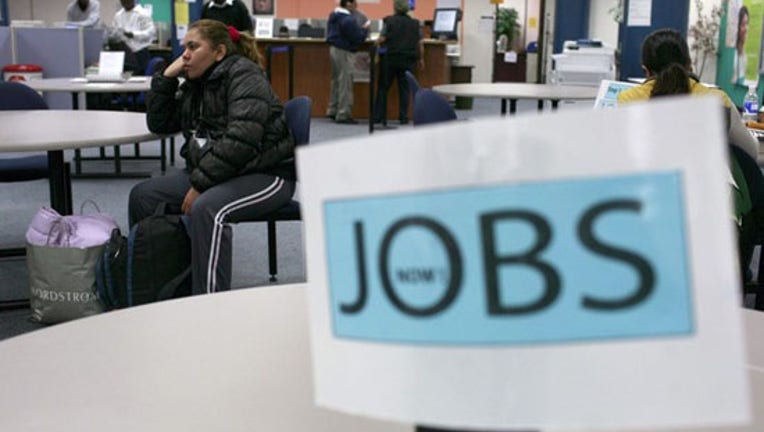 Job cuts fell to the lowest level in 19 years last quarter as the economy's recovery continued to strengthen and the labor market improved, according to data released Thursday by Challenger, Gray & Christmas.
The outplacement consultancy firm recorded 121,341 job cuts last quarter, down 16% from the 145,041 cuts tracked during the first three months of 2013. That makes the first quarter the lowest for layoffs since the second quarter of 2013, when 113,891 jobs were axed.
The first period after the busy holiday shopping season, during which retailers hire hundreds of thousands of temporary workers, usually experiences some of the heaviest job cutting of the year.
In fact, since Challenger began tracking planned layoffs in 1989, the first quarter has recorded an average job-cut total of just over 205,000.
However, the sharp springtime decline in 2014 underscores the economy's strengthening recovery as it enters the sixth year since the 2008 financial crisis.
There were just 34,399 cuts in March, the second lowest monthly total since January 2013 and 18% below the 41,835 planned job cuts reported in February. That's also 30% lower than a year ago when employers racked up 49,255 cuts.
"Employers are well below that pace this year, suggesting that layoffs continue to decline in a recovery that is approaching its five-year anniversary," Challenger CEO John Challenger said.
Of course, that upbeat view only tells part of the story. Last week, the number of Americans filing new claims for jobless benefits rose by 16,000 to a seasonally adjusted 326,000, according to the U.S. Labor Department.
Cuts in the first quarter were led by the retail sector, as expected, according to Challenger, with the financial sector following closely.
The health-care industry had a high percentage of cuts in March as hospitals adjusted to lower Medicare reimbursements and cutbacks in Medicaid funding, and temporary workers hired to sign-up Americans for health insurance under the Affordable Care Act were let go.
"With the sign-up period ending on March 31, call centers around the country have been purging their payrolls of these temporary employees," Challenger said.
Job cuts within the telecom industry have also risen sharply, particularly among call center workers, many of whom were impacted by a series of layoffs from Sprint (NYSE:S) as the wireless carrier streamlines to better compete with larger rivals AT&T (NYSE:T) and Verizon (NYSE:VZ).
On Friday, the Labor Dept. will release its monthly employment figures. Economists are expecting employers to add 200,000 jobs in March, up from 175,000 in February.