15-Inch Apple MacBook Air Coming in 1Q: Report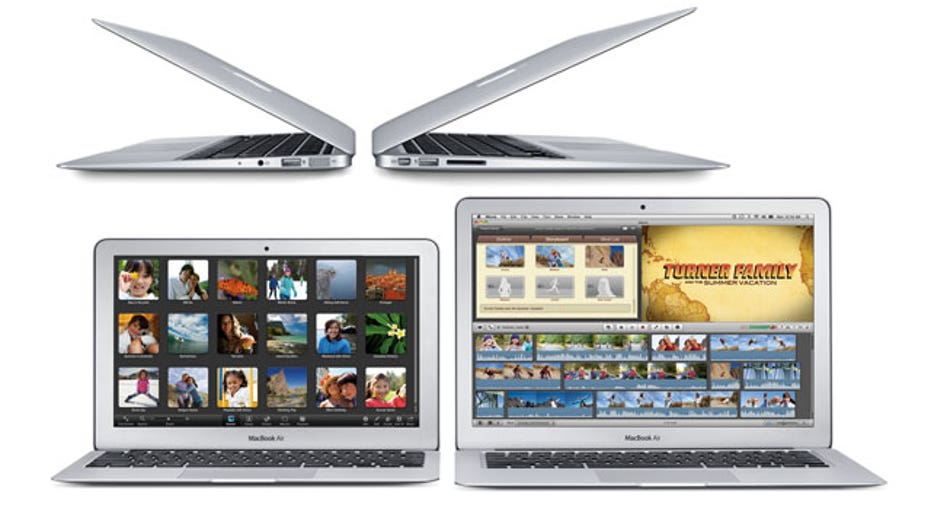 Apple is reportedly planning to launch a brand new 15-inch MacBook Air in the first quarter next year.
Keep up with the latest technology news on the FOX Business Technology Facebook page.
A new report from DigiTimes cites unnamed sources from within Apple's parts suppliers in claiming that Apple will launch a completely refreshed MacBook Air lineup in early 2012. Consisting of 11.6-inch, 13.3-inch and 15-inch models, the new Air line of MacBook laptops is already in the early stages of production according to the report.
DigiTimes also says Apple will drop its pricing on current MacBook Air laptops before the new models launch some time next quarter.
The site had previously reported that Apple intends to launch its new 15-inch MacBook Air in the second quarter next year.
This content was originally published on BGR.com
More news from BGR: - Nokia to sell 2 million Lumia phones in Q4, Deutsche Bank says - Hitachi, Sony reportedly begins shipping next-gen 4-inch iPhone displays - 'Inferior products' to blame for weak HTC sales in Q4, Citigroup says