14 Big Brands Helping Small Startups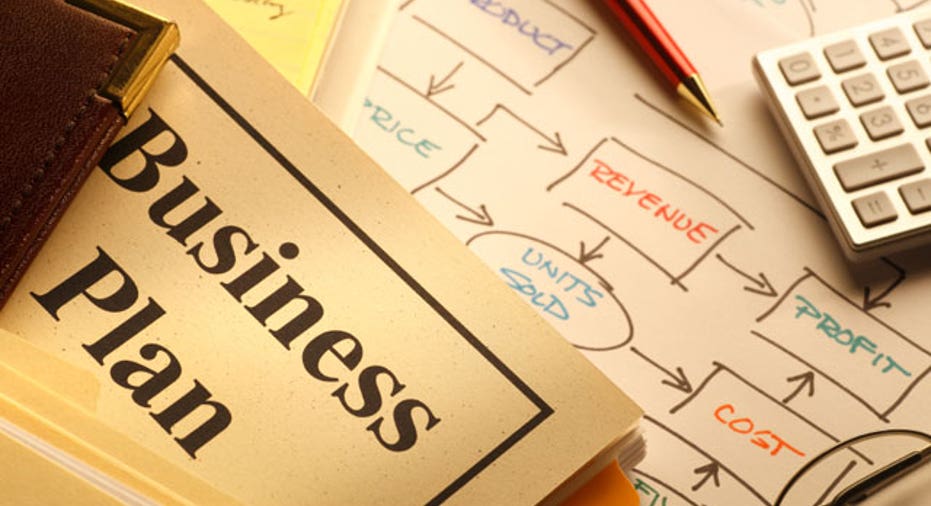 Entrepreneurs share the names of 14 big companies that are doing the most to lend a helping hand to new businesses:
No. 1: TOMS Marketplace
From Bridget Hilton of LSTN Headphones 
One big brand that is doing a tremendous amount to help social entrepreneurs succeed is TOMS. Its marketplace has given LSTN Headphones and 29 other startups a ton of exposure to its audience.
No. 2: Amazon Web Services
From Wade Foster of Zapier
Amazon Web Services (AWS) has changed the game for many startups. Amazon continues to shirk profit margins in favor of keeping the cost of infrastructure as low as possible. AWS makes it possible for startups to actually start with a reasonable amount of money.
No. 3: American Express
From John Hall of Influence & Co. 
American Express is a brand that truly cares about the success of startups and small business owners. It has put a lot of resources toward sites like OPEN Forum, where it supplies small business owners with valuable content that can help them grow their company.
No. 4: L'Oreal
From Doreen Bloch of Poshly Inc.
L'Oreal has been great to tech startups during the past few years through the phenomenal Women in Digital NEXT Generation program. Poshly was honored with the award for advancing personalization technology for the beauty industry, and through the program, we have been able to pitch decision-makers and work with executives to craft a roadmap.
No. 5: Dell Center for Entrepreneurs
From Danny Boice of Speek
Speek was an early member of the Dell Center for Entrepreneurs, and we have seen immense value since then. Ingrid Vanderveldt (Dell's EIR) and her team go above and beyond to help startups succeed. We have received help in the form of a credit line, a Dell concierge, a marketplace listing, pitches to enterprise buyers and even a trip to the Hamptons.
No. 6: Coca-Cola
From Andrew Schrage of Money Crashers Personal Finance
Coca-Cola recently became a sponsor of Startup Weekend, and it provides information and expertise to help startups get off the ground and start succeeding in a short period of time. It also offers a variety of assets in the realms of infrastructure and scalability.
No. 7: Tory Burch Foundation
From Lauren Perkins of Perks Consulting
Tory Burch has leveraged her own brand experiences and network to help up-and-coming female entrepreneurs gain access to influential advisors and resources that can help businesses get off the ground and scale.
No. 8: American Airlines
From Brent Beshore of adventur.es
American Airlines does a phenomenal job of providing resources to startups that typically don't have the cash flow to fly or have a marketing budget. Sometimes going to that face-to-face meeting or conference can be the difference between success and failure.
No. 9: Indiegogo
From Andrew Thomas of SkyBell 
Indiegogo makes every effort to help startups reach a huge audience, raise money through pre-orders and receive instant validation for their ideas and target markets. These are the three most important things to a startup, and they are three of the many benefits of a successful Indiegogo campaign. Indiegogo's open policies allow for maximum creativity.
No. 10: Office Depot
From Kelsey Meyer of Influence & Co.
Office Depot created a portal specifically geared toward educating and supporting small business owners and entrepreneurs. Small Biz Club provides tips and tools to help companies grow. They are also supporting two entrepreneurs by sponsoring our work to get them published.
No. 11: Twitter
From Ryan Buckley of Scripted, Inc. 
Twitter released its bootstrap design framework a few years ago, and it changed the way startups build websites. Rather than struggling to make their first sites pretty and automatically respond to smaller screens, startups can download free software from Twitter that makes a website look decent very quickly. They saved startups countless hours of work.
No. 12: Kaplan
From Andrew Fayad of eLearning Mind
Most recently, Kaplan launched the EdTech Accelerator in partnership with TechStars and gave education technology entrepreneurs access to industry mentors, resources and investment opportunities.
No. 13: Hitachi Foundation
From Suzanne Smith of Social Impact Architects
The Hitachi Foundation has a 25-year-long commitment to young entrepreneurs through programs such as the Yoshiyama Young Entrepreneurs Program. It is focused on using entrepreneurial talent to solve poverty. The success rate is amazing; many of the entrepreneurs go on to become real players in the field.
No. 14: American Family Insurance
From Heidi Allstop of Spill
American Family Insurance has made a huge push to aid the startup community through the DreamBank program. DreamBank invests capital and resources in small businesses and startups that could serve as future strategic innovations for AFI. It also provides workshops, networking events and mentorship for startups that are looking for guidance.
The Young Entrepreneur Council (YEC) is an invite-only organization comprised of the world's most promising young entrepreneurs. In partnership with Citi, YEC recently launched StartupCollective, a free virtual mentorship program that helps millions of entrepreneurs start and grow businesses. Email your questions about best practices for starting up and/or managing a small business to smbs@foxbusiness.com.