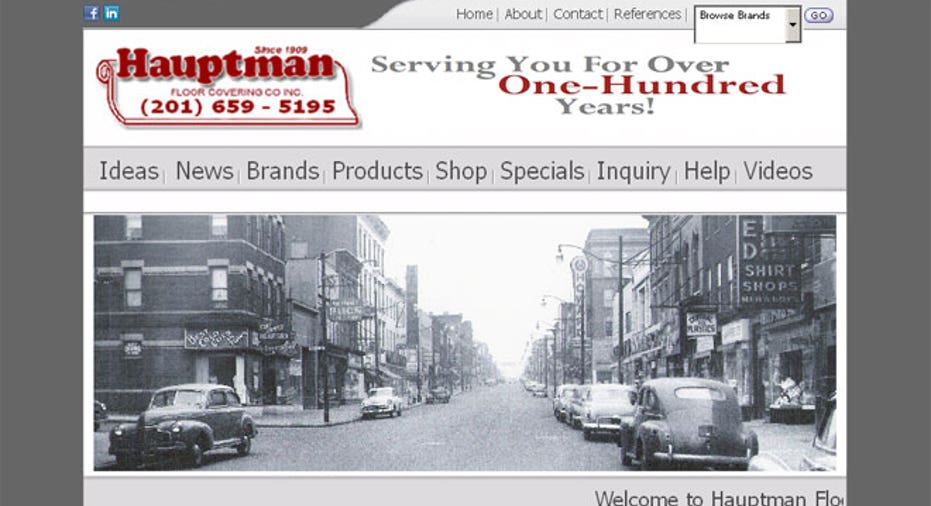 We're highlighting small businesses from around the country as nominated by you, our readers. If your favorite small business is using Twitter to communicate with customers, let us know about it @fbsmallbiz with the hashtag #mysbc, and it may be featured as an upcoming Small Business Spotlight.
Small Business Spotlight: Hauptman Floor Covering Co.
Who: Ed Solomon, 29, @hauptmanfloors
What: Commercial and residential flooring
When: 1909
Where: Jersey City, N.J.
How: Hauptman Floor Covering has graced Jersey City's Central Avenue for 103 years. The Solomon family continues to operate the mom-and-pop business after Ed Solomon's grandfather purchased it in the 1960s.
"We represent Hauptman, and Hauptman represents us," Solomon, a sales manager, said. "We have customers that knew my grandfather, and they tell me stories about him. The products have changed, but the customers are still there."
Hauptman installs hardwood floors, carpeting and other types of flooring in homes and businesses, such as hotels, in the tri-state area. Solomon explained that being a family business allows Hauptman to pay close attention to detail, especially when it comes to customer service.
"It's easy to get in touch with someone who cares," he said.
Quote from the owner: "After 103 years, there's no good time to stop. You've got to keep it going."