10 Unexpected Things Every Business Plan Needs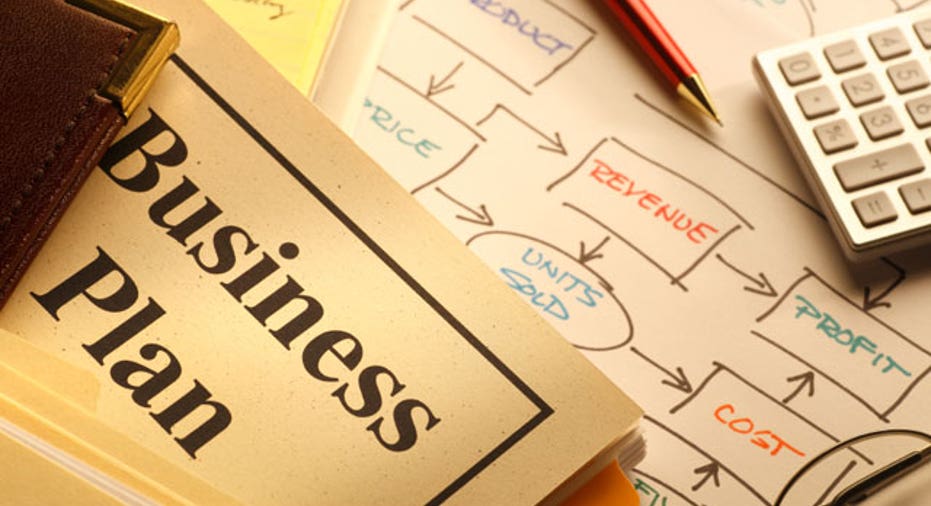 All great businesses may start with an idea, but the first step toward turning your idea into reality is creating a well-thought-out business plan.
BusinessNewsDaily asked 10 experts to help us create a business plan template to help you get started. Each cited something nontraditional that they said every business plan must have. The 10 things are:
A review of the competition
If companies focus only on themselves in their business plan, they are making a big mistake. Businesses should use their business plan partly to address the competition.
"It is important to know your competition and how your business differs," said Ashley Lafaye Nelson, a personal finance coach, creator of The Bow Bank, and founder of B.O.W. Life. "You do not want to be placed into a substitution category. Clearly outlining your competitors' strengths and weaknesses in your business plan will help your business position itself over the competition."
Innovation
Companies that want to be innovative must make it a priority from the start. To accomplish this, companies should highlight the importance of innovation in a business plan.
"Innovation must be a critical component of every business plan," said Amy Hutchens, business strategist and CEO of AmyK International, which specializes in executive development. "By making innovation part of the plan, the process becomes intentional, not reactive or accidental, and sets the stage for a culture of creativity and innovation for the long run."
A contingency plan
Since it is highly unlikely that you will start a business without ultimately having to make significant changes, business plans should allow for change.
"In a digital era where businesses iterate much faster, it's vital to include a contingency in your business plan for knowing when you need to shift," said Justin Palmer, founder and CEO of MedSaverCard, a free prescription drug card to help users save money. "An example of a contingency might be: 'If we do not have 1,000 paying customers within six months of operations, we need to shift product focus.' A metric such as this is especially vital if your business operates on the Web or builds software. A business plan is great, but there's no point in sticking with a failing plan for too long."
Preparation for success
On the other hand, businesses also should use their business plan to prepare for unexpected success.
"When creating a business plan, be sure to set up contingencies for a normal scenario and an insanely successful scenario," said Elle Kaplan, CEO of Lexion Capital Management, an investment management firm. "When I started my business, I was in no way prepared for the success and level of growth we obtained. I should have planned bigger and prepared for faster growth versus being surprised and having to rework my plan."
Commitment to follow
Business plans are not much good unless companies and employees follow them.  For that reason, companies and employees should be committed to follow the points included in a business plan.
"The business plan should include a signed commitment by the leadership team," Bob Shirilla, marketing director of online retail stores Keepsakes Etc. and Simply Bags. "This ensures that the leaders understand and will support the business plan. Consensus decision-making is key to moving a company forward. Many organizations fail to achieve their goals because of lack of understanding and buy-in to the plan."
Exit plan
Although it may be the last thing on your mind when starting a business, providing an exit strategy with your business plan can be a great help later on in the life of a business.
"Most people start a business without thinking about what they want to get out of it," said Nate Bunger, a serial entrepreneur who started four businesses, including LinkBuilders, an online business consulting firm. "But every business plan needs an exit plan. The main goal behind starting a business, aside from providing value to customers, is to build an asset to sell. When and for how much? This needs to be understood before ever starting a company."
A way to implement the plan
A business plan is only as good as the ability to implement it. For that reason, Linda Pophal, author of "The Complete Idiot's Guide to Strategic Planning" (Penguin, 2011), says all business plans should include a guide to implementing the plan's ideas.
One of the key challenges for businesses "is actually implementing the plan," said Pophal, who is owner and CEO of Strategic Communications, a company that helps health care, education, not-for-profit organizations and consultants maximize their communication strategies. "I think that is because often by the time the planning process is over the team is exhausted and burned out and they have a tendency to just go back to doing things the way they've always done them."
Psychographics
For companies to succeed, they must effectively reach their target demographic. However, a business plan also should look to target customers by factors such as lifestyle, needs and desires.
"These days it's not enough just to include demographic information (age, gender, income, etc.) about your potential customers in your business plan," said Amber Goodenough, founder of the OnRamp, which  helps businesses formulate their business plans. "Psychographics ?or customer values, lifestyles, habits and interests  ?give you a deeper insight into your customers' needs, wants and frustrations' which then helps you create products and services that really meet those needs and solves their problems. And the better you do that, the more money you make."
A social media strategy  
As social media continues to grow in popularity, business plans need to highlight how to turn the use of social media into a strategic advantage.
"One thing that every business should include in their business plan is how they intend to leverage social media and social networking as a means to drive business to their website or storefront business," said Stephanie Ciccarelli, co-founder and chief marketing officer at Voices.com, an online marketplace that connects businesses with voice-over talent. "These efforts may also tap into a company's advertising, search engine optimization and customer service efforts. No business plan should be without a section dedicated to the use of Facebook, Twitter, LinkedIn, Pinterest or Google+ as part of their marketing efforts and channel for supporting and engaging customers."
A way to keep employees engaged
A business plan should be sure to focus on how companies will keep their employees engaged.
"Never forget a systematic way to keep all employees engaged in the business and focused on their responsibilities," said Bill Rosenthal, CEO of Communispond, a company that provides employee skills training. "The plan must include ways to show employees their well-being aligns with that of the company; establish metrics for everyone's performance; and spell out the rewards for meeting the metrics."
Follow David Mielach on Twitter @D_M89 or BusinessNewsDaily @bndarticles. We're also on Facebook & Google+.