10 Tips on Landing Your First Job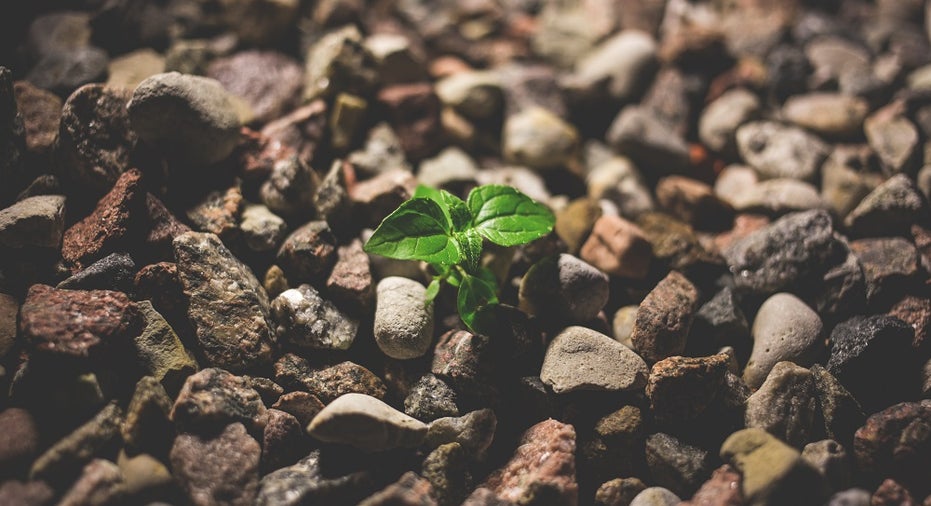 It's that time of year again, when so many recent graduates and soon-to-be-graduates are preparing to start their careers. In order to be successful, these young workers must be ready to battle the competition and prove themselves to be the best of the best.
If you're one of these young workers, we're here to help with a list of ten of the most important tips for your job search:
1. Think Ahead
It's a pity, but young people have to essentially become fortune-tellers: They must decide what careers they want before even graduating.
It's in your best interest to make use of your university experience and all the resources your school offers. Try out everything career-oriented that sparks your interest, like volunteer work, events, and clubs. Participating in some non-academic activities while you're studying is a good idea because it will give you an idea of what careers may suit you the most. You can also gain a little motivation and self-confidence by trying new things.
2. Consider Starting as a Freelancer
Many people start their careers with freelance jobs. One area in particular that grads may want to look at is the field of freelance writing. You already wrote a lot of papers in high school and college, so it shouldn't be too hard. Just polish your skills, brush up on your writing knowledge, and practice.
3. Leverage the Strongest Aspects of Your Character
Every person has their unique personality traits. Think about your character and how it lines up with potential jobs. What behaviors do employers look for in the positions you're seeking? Do you demonstrate them? What unique features do you have that will help you succeed on the job?
Answering these questions will help you not only prepare for an interview, but also evaluate whether or not a potential job is right for you. It's important to determine your fit before accepting a job -- after all, you don't want to end up running away in a panic after a month, do you?
4. Create a Knockout Resume
Even if you don't have much experience to put on it, you still need to create a standout resume. Remember that the point of your resume is to introduce yourself and prove to employers that you are the best candidate for a given position.
Remember that work experience is not the only thing you have to offer. Think about hobbies you have that may have taught you skills related to this job and projects you worked on in school that are relevant to the role.
If you need a little help putting your resume together, try using a tool like CVMaker for some guidance.
5. Check and Double-Check Your Resume
Spelling mistakes, bad grammar, and inaccurate information on your resume can kill your chances of landing a job. You need to make sure your resume is perfect before sending it out.
Start by thinking about the skills you have listed on the resume. How do they match the requirements for the job? Never include false information. This won't help you at all. At best, you'll be caught during the interview. At the worst, you'll be fired after a week.
Next, use editing tools like Grammarly to ensure your document is in top shape. You don't want a small typo to spoil your plans!
6. Research Your Potential Employers
If your resume makes the cut, you'll be invited to an interview. Be sure you know about the company before walking into the interview room. Research the organization's industry, its defining features, its goods/services, etc. Not only will this give you a good idea of what you'll be doing if you get the job, but it will also help you give more tailored, relevant answers during the interview.
7. Ask Questions
During the interview, the interviewer does not have a monopoly on questions. Not only should you ask questions when you don't understanding something, but you should also ask plenty of questions to demonstrate your interest. Your questions should show off your knowledge of the company's specialization and services.
The best way to ask questions during the interview is to mention that you already know something, but would like some more detail. Ask about training opportunities, career growth, special business features/strategies, communication within the company, and anything else you are interested in.
8. Dress Properly
You should always show up to an interview looking professional and tidy. Even if you're told that the dress code is informal, remember that you still need to look presentable. You may not need to wear a suit and tie to every interview, but at least get yourself a nice formal shirt. It will stand you in good stead.
9. There Is More Than One Vacancy Out There
Applying for more than one job is not a crime. In fact, it is the smart thing to do. It will help you become more experienced with the hiring process. Try applying to different types of jobs and different types of companies. You never know which will be right for you.
10. Follow Up
If you don't hear back from the employer immediately, there's no need to panic. Wait a few days -- remember, the employer is probably busy interviewing many other candidates -- and then call or email, asking if the company has a verdict on your candidacy.
If you still don't hear back, wait a a few more days, and then message the company again. You don't want to be importunate, but you do want to show that you care about the position.
--
It is true that first impressions are everything in the job search. Hopefully, these tips will help you leave a good one.
Veronica Hunt is an ed. tech guru, a blogger, and a freelance writer at Aplusonly.com.