1 in 4 Employers Catch Workers Faking Sick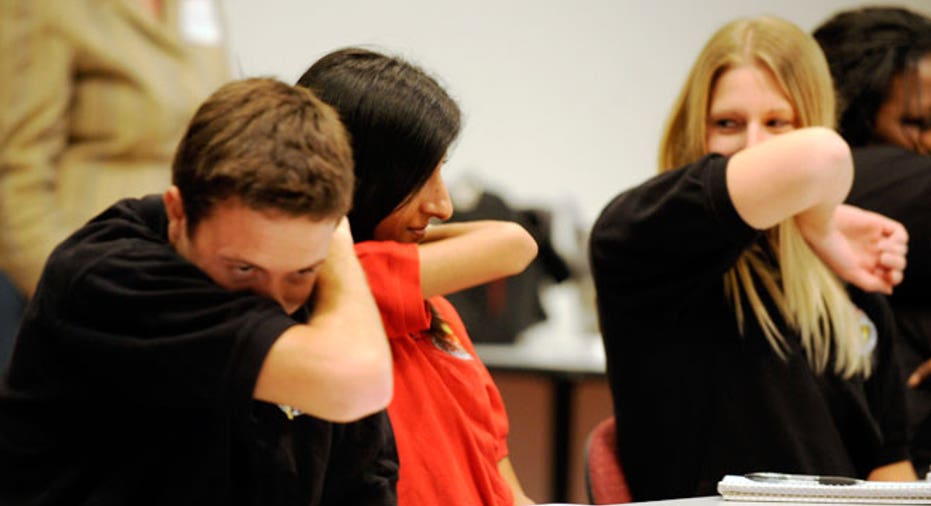 Bueller? Bueller? Bueller? It turns out playing hooky isn't just for high school students. A recent survey from CareerBuilder finds that 28% of employees have faked sickness to stay home from the office – many for no reason at all.
Thirty percent of fakers say they just didn't feel like going in to work, while 29% wanted the day to relax. Other top reasons included attending a doctor's appointment and catching up on sleep.
While nearly half of survey respondents say they have a paid time off policy that allows them to call out of work for personal reasons, 23% are still compelled to fib. And though a white lie may be harmless, don't broadcast your Bueller-inspired hijinks online: 24% of employers have caught their employees lying about being sick through social media.
Need some inspiration about what not to say, if you are fake-coughing on the phone? Here are the top 10 most unbelievable excuses, according to CareerBuilder:
Employee just put a casserole in the oven.
Employee's plastic surgery for enhancement purposes needed some "tweaking" to get it just right.
Employee was sitting in the bathroom and her feet and legs fell asleep. When she stood, up she fell and broke her ankle.
Employee had been at the casino all weekend and still had money left to play with on Monday morning.
Employee woke up in a good mood and didn't want to ruin it.
Employee had a "lucky night" and didn't know where he was.
Employee got stuck in the blood pressure machine at the grocery store and couldn't get out.
Employee had a gall stone they wanted to heal holistically.
Employee caught their uniform on fire by putting it in the microwave to dry.
Employee accidentally got on a plane.