'Yellowstone' inspires Western fashion trend among fans embracing 'cowboy couture'
Fans have started wearing cowboy hats and suede jackets as the Paramount Network series sparks a Western wear trend
"Yellowstone" has inspired a Western fashion trend among the hit series' suburban fans.
Viewers of the show, many of whom live far from the pastures of Montana where "Yellowstone" is set, have taken to dressing like the series' cattle rancher characters. 
"I've definitely adopted a very western style to my wardrobe," New York resident Ryan Capalbo told The Wall Street Journal.
Capalbo, a social worker from Dobb's Ferry, N.Y., said he is a huge fan of "Yellowstone" and began emulating the characters' style soon after the show debuted in 2018.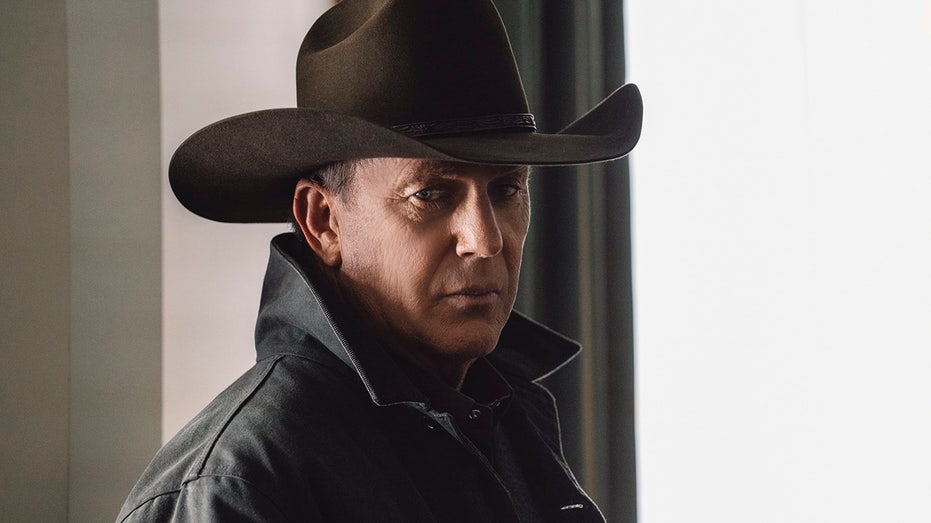 GOLDEN GLOBES: 'YELLOWSTONE' STAR KEVIN COSTNER SAYS HE HAD TO MISS CEREMONY DUE TO FLOODING AFTER LA STORMS 
"Once the show came out, I got really into cowboy boots," he told the WSJ, adding he now has five pairs.
Capalbo told the outlet his love for the show led him to throw his bachelor party in Montana.
"I forced all my friends who don't even really watch the show to come with me and pretend to be cowboys for five days," he said. 
"Yellowstone" is a neo-Western drama that follows the powerful John Dutton (Kevin Costner) and his family, who own the largest ranch in Montana. The show, which recently completed airing the first half of its fifth season, is the most-watched scripted series on TV.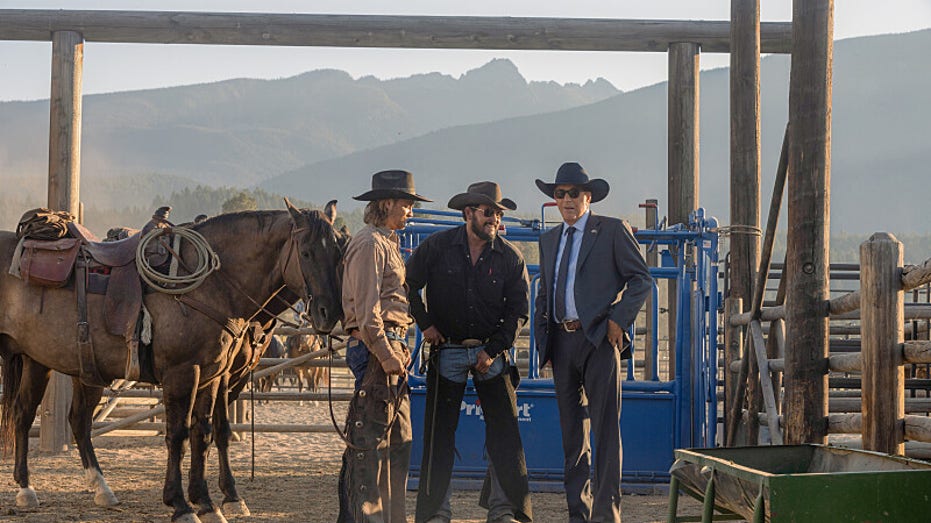 The series centers on a family of ranchers, and the characters often wear Western wear, including cowboy hats and boots, blue jeans, denim shirts, suede jackets, snap-button shirts, flannels, patterned bandanas and leather belts with large buckles.
Though "Yellowstone" takes place in the American West, the show and its characters' fashion have attracted a worldwide audience. German fan Vince Schneck told the WSJ, "From the start, when I watched the show, I could immediately see me in the style."
The 33-year-student, who lives in Cologne, Germany, said he recently bought a shearling-collared Filson jacket because it resembled one worn by ranch hand Lloyd Pierce (Forrie J. Smith) on the show.
"People want to look and live like a Dutton," Shop the Scenes owner Jill Martin told the WSJ.
Shop the Scenes is a website where people can buy clothing and accessories that were worn by characters on shows, including "Yellowstone," "Emily in Paris" and the "Yellowstone prequels "1883" and "1923." "Yellowstone executive producer David C. Glasser co-founded the website.
"Cowboy couture is cool," Martin added. She noted that the website has frequently sold out of the $995 faux lynx fur coat worn by John's headstrong daughter Beth Dutton (Kelly Reilly) when she married ranch hand Rip Wheeler (Cole Hauser).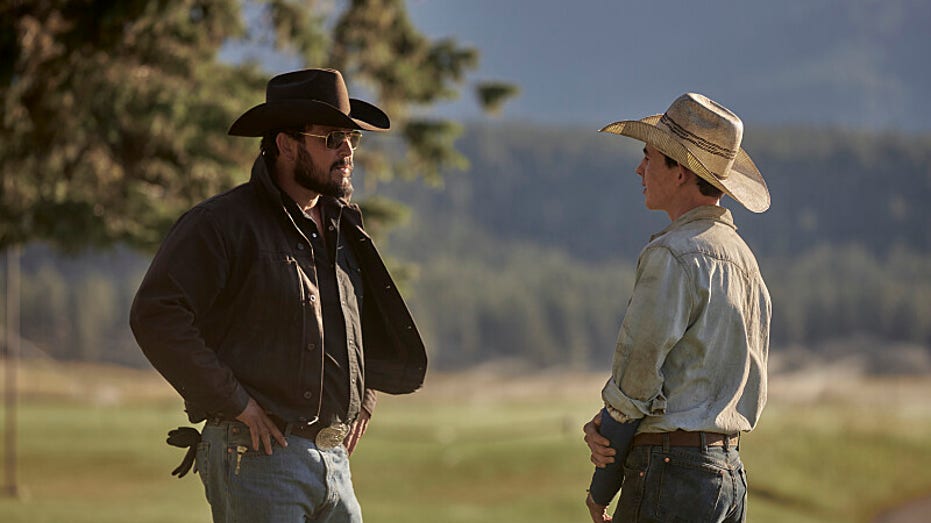 Greeley Hat Works owner Trent Johnson, who makes cowboy hats for "Yellowstone" and sells replicas in his stores, told the WSJ, "I sell 'Yellowstone' hats all over the world — Japan, Australia, all these places."
Johnson worked with Ruth E. Carter, who was the show's costume designer during its first season, to craft individual styles for each character. Johnetta Boone has served as the costume designer since season 2. 
CLICK HERE TO READ MORE ON FOX BUSINESS
Johnson noted that he often sells out of styles modeled after cowboy hats worn by fan favorites John and Rip.
Famed cowboy hatmaker Stetson has also seen a huge increase in demand. The company's vice president of marketing, Tyler Thoreson, told WSJ, "We're in this massive western moment."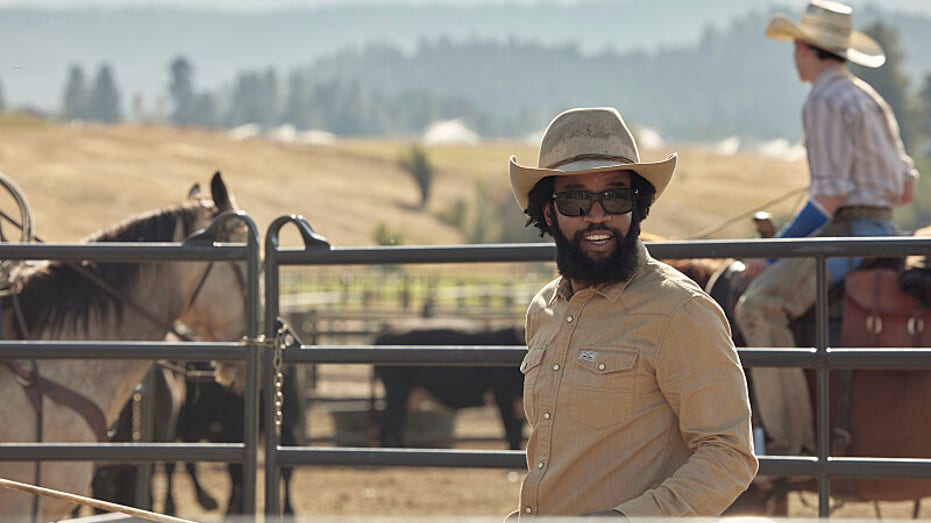 Though Thoreson noted that Western style was already on the rise before "Yellowstone" premiered, he said the show "helped shine a light on something that's been there all along."
The show's influence led Stetson to enlist Luke Grimes, who plays Kayce Dutton, as the face of its fragrance line. In 2021, the denim company Wrangler launched a line of "Yellowstone"-inspired apparel. The company debuted a new collection in November 2022. 
GET FOX BUSINESS ON THE GO BY CLICKING HERE
Costner recently won the Golden Globe for best actor in a drama series for his performance "Yellowstone." It was the first Golden Globe nomination the show had received. "Yellowstone" is expected to air the second part of its fifth season this summer.