Princess Diana's secret letters during 'ugly' Prince Charles divorce could fetch $110,000 on auction block
Late mother of Princes William and Harry died from injuries in Paris car crash at age 36
A shocking collection of Princess Diana's secret letters that she penned to her friends during her "desperate" divorce from Prince Charles has hit the auction block.
Princess Diana leaned on friends Susie and Tarek Kassem during her tumultuous relationship with now-King Charles III. The confidential batch includes 32 cards and letters.
"Susie & Tarek Kassem, as very close friends of Diana, Princess of Wales, have treasured these letters for over 25 years. They reflect the special and loving relationship they had with the most unique women [sic] that they had ever known," Lay's Auctioneers said in a statement.
HOW MUCH DID PRINCESS DIANA LEAVE BEHIND FOR PRINCE HARRY AND PRINCE WILLIAM?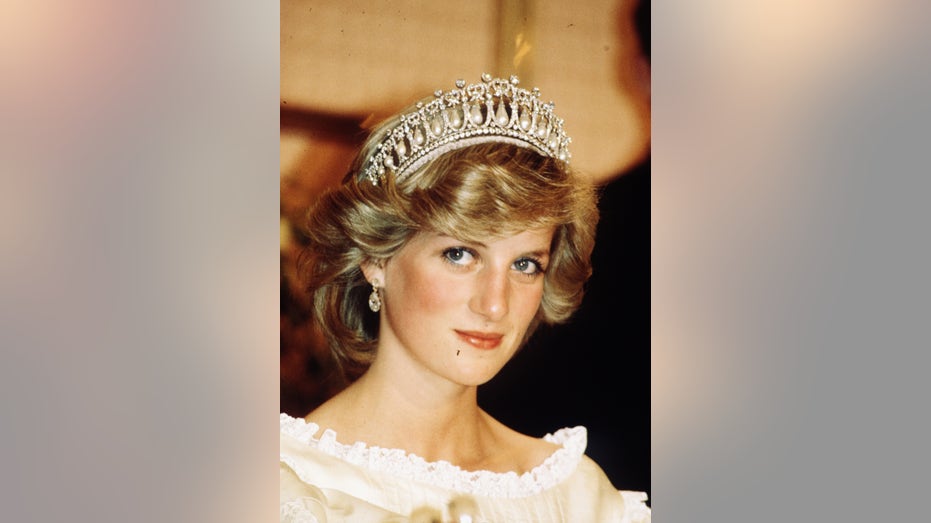 Princess Diana wrote the following on Feb. 17, 1996, on red and white Kensington Palace stationery:
"If I'd known a year ago what I'd experience going through this divorce I never would have consented," she penned.
"It's desperate and ugly."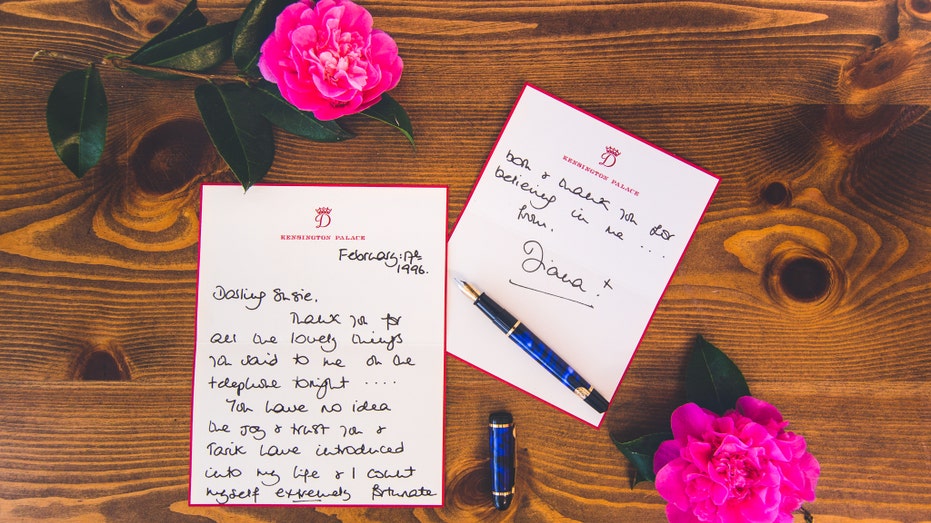 The late princess detailed that she was under strict surveillance and that writing letters to her beloved friends was the best way to communicate.
"It is difficult to discuss personal issues as my lines here are constantly recorded and passed on."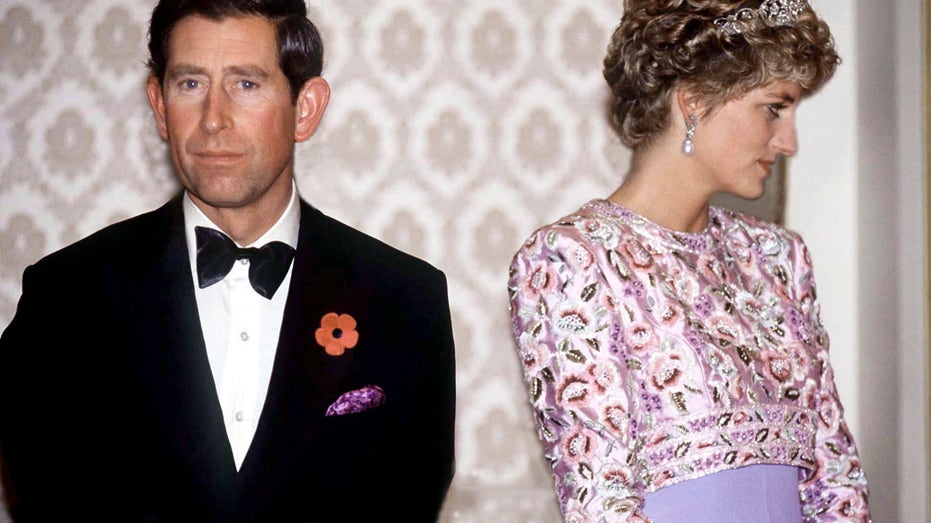 Then-Prince Charles and Princess Diana wed in 1981 when she was just 20 years old.
However, their marriage proved to be far from a fairy tale. The Prince of Wales, at the time, admitted infidelity, and his long-time links to Camilla Parker Bowles torpedoed his marriage to Diana.
PRINCE HARRY SAYS MOM PRINCESS DIANA WOULD FEEL 'VERY ANGRY,' 'SAD' ABOUT ROYAL FAMILY FALLOUT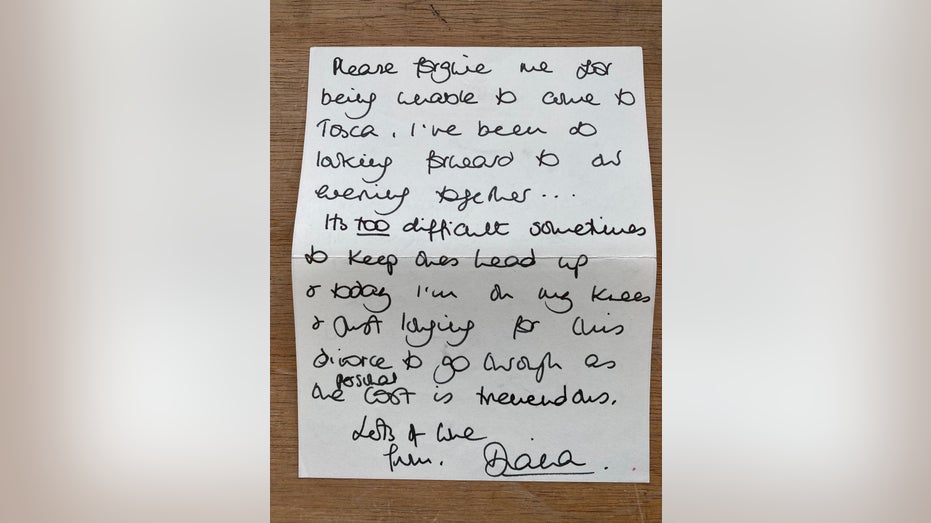 "I am having a very difficult time and pressure is serious and coming from all sides," Diana wrote on April 28, 1996.
"It's too difficult sometimes to keep one's head up and today I am on my knees and just longing for this divorce to go through as the possible cost is tremendous."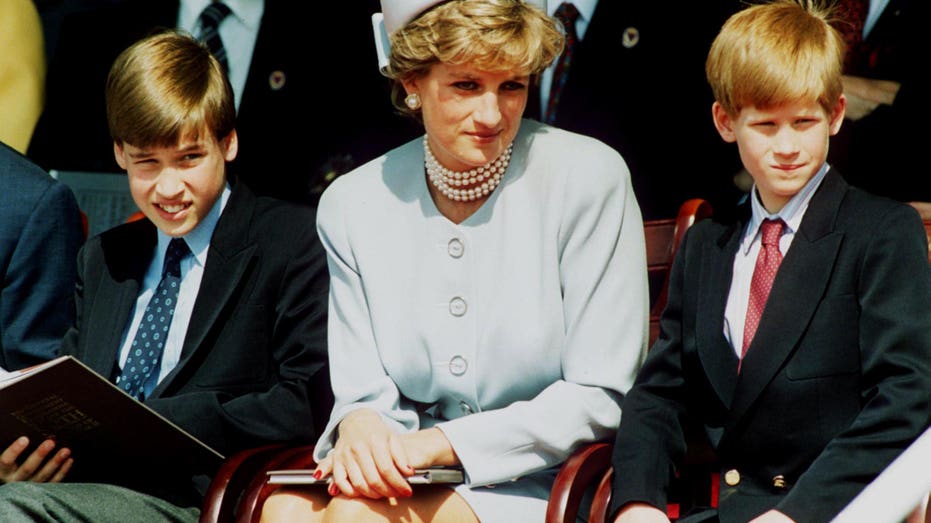 Charles and Diana's divorce was finalized in 1996. A year later, the glamorous mother of Prince William and Prince Harry was killed after sustaining serious injuries in a Paris car crash at age 36.
CLICK HERE TO READ MORE STORIES ON FOX BUSINESS
"Some letters do touch on the enormous stress she was experiencing during periods of very public heartbreak, yet her strength of character and her generous and witty disposition shine through," Lay's Auction stated on their site.
GET FOX BUSINESS ON THE GO BY CLICKING HERE
Princess Diana's companions noted that proceeds of the sale will support charities that were close to Susie and Diana's hearts.
The letter collection could reportedly fetch up to $110,000. The auction is to be held on Feb. 16.