Kurt Cobain's smashed, autographed guitar sold to Nirvana fan for almost $600K
Nirvana singer Kurt Cobain misspelled his name as 'Kurdt Kobain' on the guitar
A decades-old guitar autographed and smashed by Nirvana frontman Kurt Cobain sold for over half a million dollars, an auction house reported on Saturday.
Julien's Auctions sold the instrument for $595,000 at New York City's Hard Rock Cafe. The black Fender Stratocaster is no longer playable and covered with scratches and dents.
"The man was angry, and you could feel that on stage. And you would feel that by the way he would treat his instruments," Julien's Auctions director Kody Frederick told the news agency AFP.
"You can see here the break that took place as he slammed down the guitar, where the neck here kind of connects, as well as down here on the bottom where he slammed the guitar down,"  Frederick added.
'JEOPARDY!' HOST KEN JENNINGS SLAMMED BY 'BIG BANG THEORY' STAR FOR CROSSING THE PICKET LINE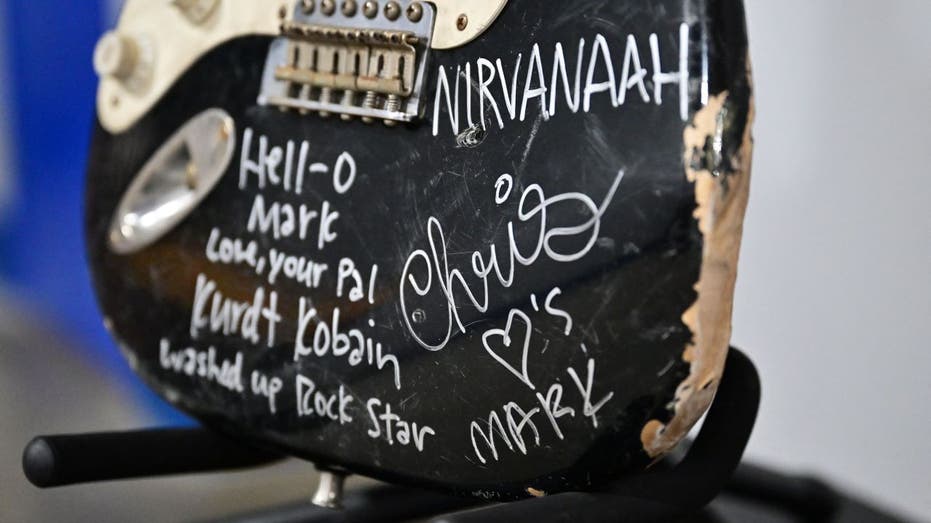 Julien's Auctions predicted that the instrument would sell between $60,000 and $80,000, but bidders went far beyond that. The identity of the owner is not known, but Julien's Auctions told Fox Business that the buyer is a Nirvana fan who works in finance.
The instrument was signed by all three Nirvana band members, including Dave Grohl and Krist Novoselic. Cobain's signature was directed to his friend, Mark Lanegan, who was a member of Screaming Trees.
"Hell-O Mark," the "Smells Like Teen Spirit" singer wrote on the guitar. "Love, your pal Kurdt Kobain".
HOLLYWOOD WRITERS' STRIKE HIGHLIGHTS AI: INDUSTRY CREATIVES 'SHOULD BE CONCERNED' FOR FUTURE, EXPERT SAYS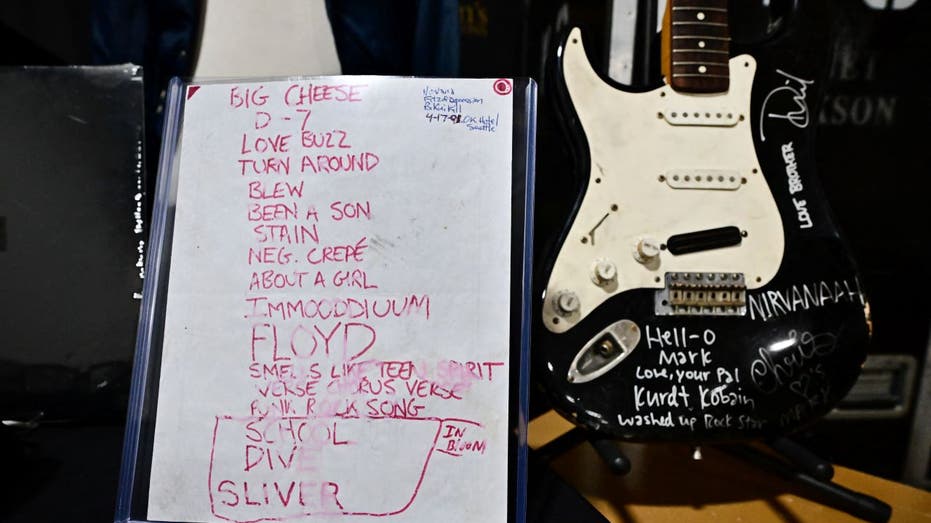 Cobain often misspelled his name on autographs or wrote humorous things. The autograph added: "Washed up rock star".
"Sold for $595,900," Julien's Auctions announced in a Facebook post. "A lefty black Fender Stratocaster electric guitar, smashed by Kurt Cobain during Nirvana's Nevermind era and signed to the body by all three band members."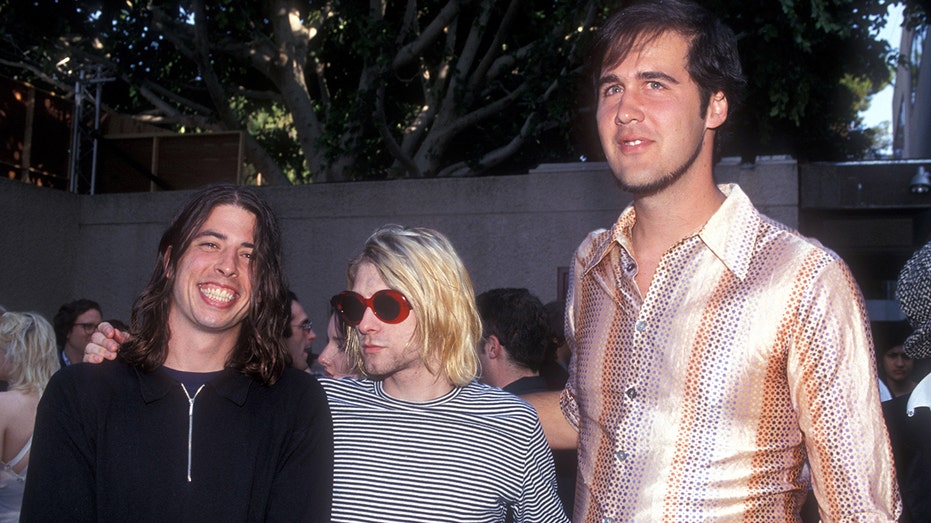 GET FOX BUSINESS ON THE GO BY CLICKING HERE
Cobain, who struggled with substance abuse and depression, committed suicide in 1994. Nirvana disbanded soon after, with drummer Dave Grohl going on to form the Foo Fighters.
Fox News' Tracy Wright contributed to this report.