Angela Lansbury's longtime Los Angeles estate lists for $4.495 million
The beloved 'Murder. She Wrote" star lived in the home for almost 40 years until her death last October
Angela Lansbury's longtime home in Los Angeles is on the market for $4.495 million.
The beloved "Murder, She Wrote" star lived in the Brentwood estate for almost 40 years until her death at the age of 96 last October.
The legendary actress and her late husband ,Peter Shaw, purchased the home for $925,000 in 1985. The property was Lansbury's primary residence and "radiates her timeless charm," per the listing provided by realtor Mick Partridge of Beverly Hills Estates.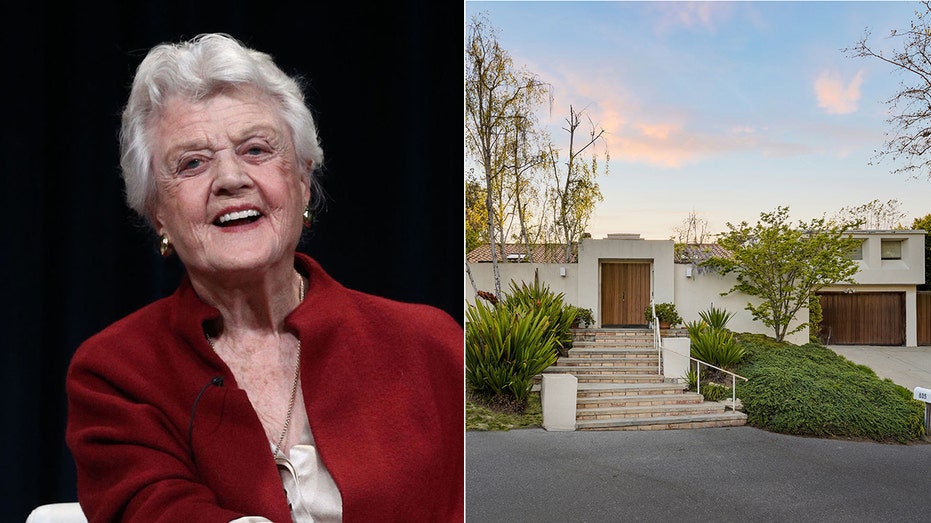 The 3,700 square-foot four-bedroom, four-bathroom home sits on a lot that spans just under half-an-acre.
HOW ANGELA LANSBURY WAS ONCE THE RICHEST WOMAN IN TELEVISION HISTORY
Per the listing, the Spanish-style home features a terracotta-tiled roof matched with terracotta tile floors throughout its interior. 
The home boasts vaulted wood-beamed ceilings with skylights and large windows providing ample natural light.
"It has lots of light, which is what my mom craved," Lansbury's daughter Deirdre Shaw told the Wall Street Journal. "It's light, light and more light."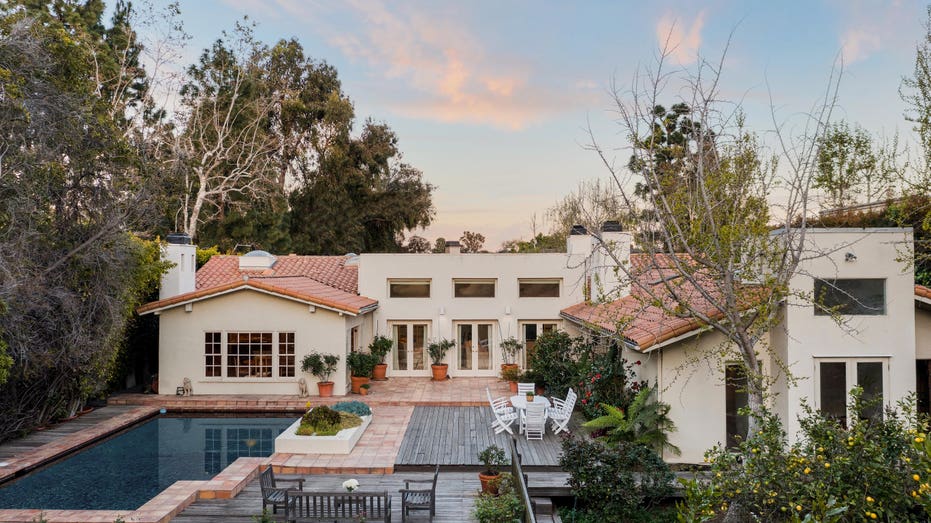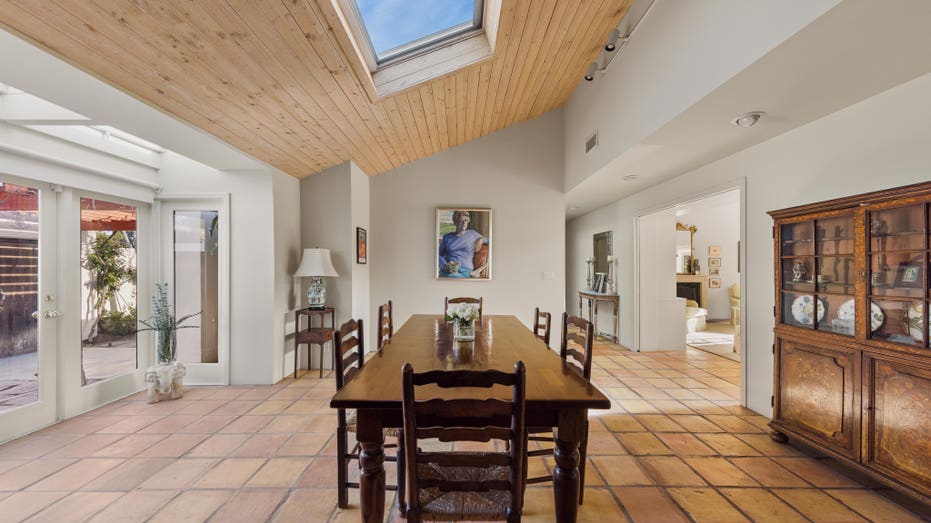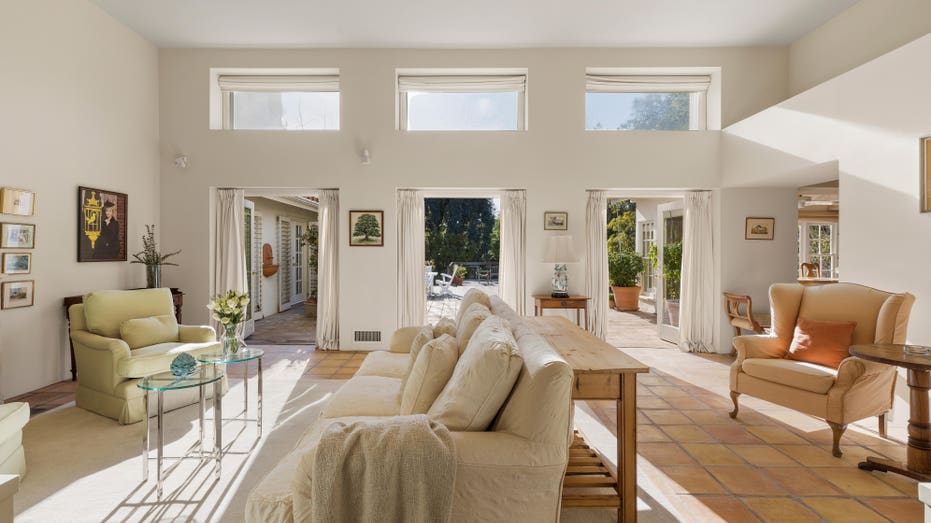 The property's outdoor area features a pool flanked by a raised garden bed and surrounded by an extensive patio and wooden deck.
The deck leads down to a backyard that features abundant foliage, a terraced garden area, stone walkways and a greenhouse. 
Shaw told the WSJ that her mother was an avid gardener and cook who grew herbs in an English garden that she planted at the back of the home.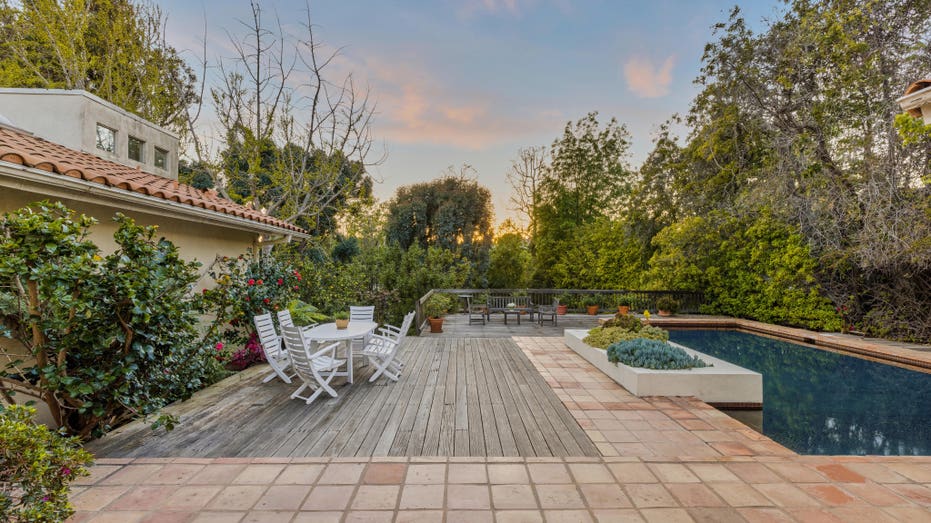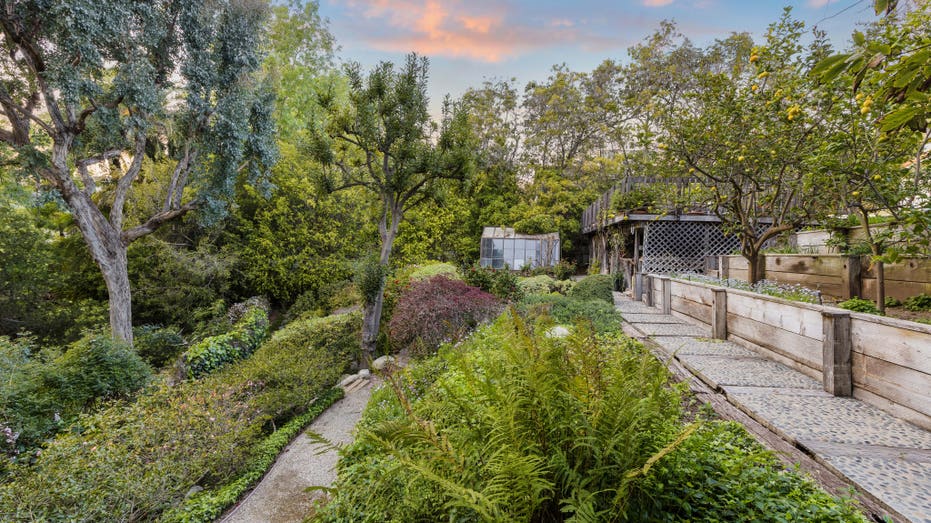 Compared to other lavish celebrity residences, Lansbury's home is relatively unassuming. Shaw explained that it was indicative of her parents' values, telling the WSJ that they were not "into material things."
CLICK HERE TO READ MORE ON FOX BUSINESS
"Neither she nor my father came from money, and they appreciated everything they had," Shaw said. "A lot of big stars these days, they forget. But they never did."
The couple shared Shaw and son Anthony. The "Beauty and the Beast" star was also stepmother to Peter's son David, whom he shared with his ex-wife Mercia Squires
Shaw told the outlet that the family made the hard decision to sell the home because "it's something we all need to move on."
She added, "That's what Mom would want."