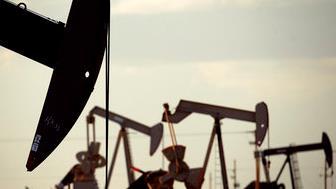 Oil prices remain firm on Iran sanctions, with both West Texas Intermediate crude oil, the U.S. benchmark, and Brent crude, the international benchmark, trading at multiyear highs.
Brent is trading comfortably over $80 a barrel. Commodity trading company Trafigura forecast Brent crude oil could hit $100 by the end of the year, and Bank of America isn't far behind with a $95 price forecast, although for the second quarter of 2019.
Driving oil higher is a supply pinch as Iranian oil buyers like South Korea and India have started to scale back purchases ahead of the implementation of U.S. sanctions against Iran despite some sentiment that the sanctions won't stick.
The climb in oil prices comes even as Saudi Arabia reported, according to Reuters, that its oil production is near a record.
Also, Russia and Saudi Arabia reportedly struck a private deal in September to raise oil output to reduce prices, and informed the United States about this move before a meeting in Algiers with other oil producers.
Sources told Reuters that Saudi Energy Minister Khalid al-Falih and his Russian counterpart Alexander Novak agreed to hike production during a series of meetings.