US, Canada, Mexico continue brinkmanship on trade deal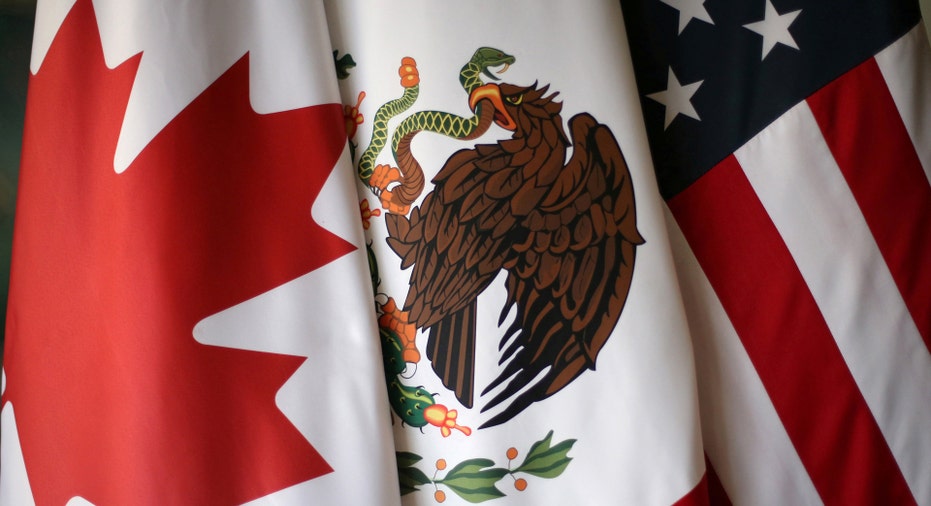 The leaders of Mexico, Canada and the United States were due to sign a North American trade pact on Friday, although brinkmanship over the final details of the deal continued through the eve of the signing.
It was unclear what exactly the three countries would sign. They agreed on a deal in principle to govern the more than trillion dollars of mutual trade after a year and a half of acrimonious negotiations concluded with a late-night bargain just an hour before a deadline on Sept. 30.
Since then, the three sides have bickered over the wording and the finer points of the deal and still had not agreed just hours before officials were due to sit down and sign it as the G20 Summit kicks off in Buenos Aires.
Legislators from the three countries still have to approve the pact, officially known as the United States-Mexico-Canada Agreement (USMCA), before it goes into effect.
While White House economic adviser Larry Kudlow said U.S. President Donald Trump would sign the agreement, Canadian officials were initially less emphatic.
Late on Thursday however, Canadian Prime Minister Justin Trudeau's spokeswoman confirmed Trudeau, Mexico's President Enrique Pena Nieto, Trump, and Canada's Foreign Minister Chrystia Freeland would attend the ceremony at 9 a.m. in Buenos Aires (1200 GMT).
Trump had vowed to revamp the North American Free Trade Agreement or NAFTA during his 2016 presidential election campaign. He threatened to tear it up and withdraw the U.S. completely at times during the negotiation, which would have left trade between the three neighbors in disarray.
Trump forced Canada and Mexico to renegotiate the 24-year-old agreement because he said the existing pact encouraged U.S. companies to move jobs to low-wage Mexico.
U.S. objections to Canada's protected internal market for dairy products was a major challenge facing negotiators during the talks, and Trump repeatedly demanded concessions and accused Canada of hurting U.S. farmers.
A side letter to the September agreement showed that Trump preserved the ability to impose threatened 25 percent global tariffs on autos while largely exempting passenger vehicles, pickup trucks and auto parts from Canada and Mexico.
(Reporting by Caroline Stauffer in Buenos Aires, David Ljunggren Ottawa and Sharay Angulo in Mexico City; Editing by Lisa Shumaker)