Roche executive Danial O'Day to be named Gilead CEO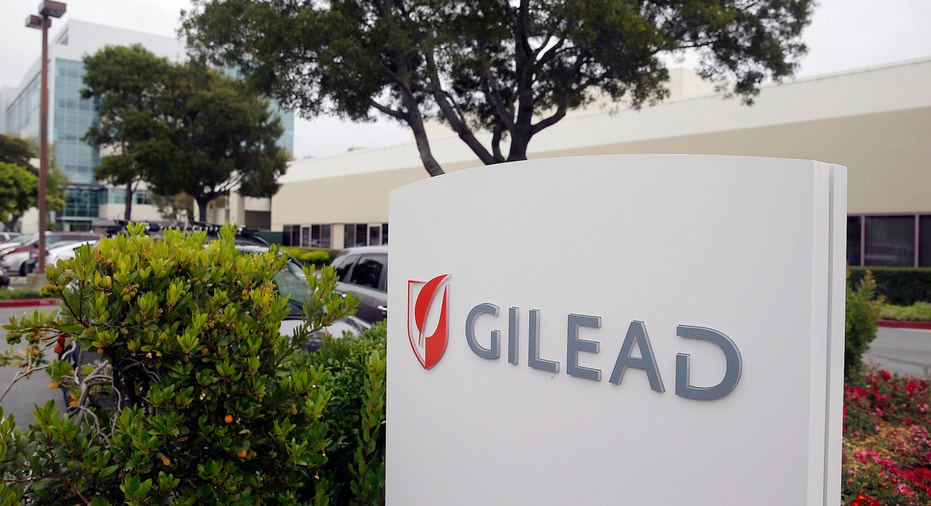 Gilead Sciences Inc. GILD -2.91% is planning to hire industry veteran Daniel O'Day to take the helm and help the drug company revive sales and recover from a disappointing deal, according to people familiar with the matter.
Mr. O'Day, whose hiring could be announced as soon as Monday, would become Gilead CEO after a long career at Switzerland's Roche Holding AG RHHBY -0.54% , most recently running its pharmaceuticals group, the people said. In the role, Mr. O'Day oversaw successful launches of several new cancer and other drugs, and turned the business into a top industry performer.
It is the kind of experience that Gilead has been seeking since CEO John Milligan unexpectedly said in July he will leave by year's end.
The Foster City, Calif., company is at a pivotal juncture as it looks to jump-start revenue growth and its stock price amid declining sales of its lucrative hepatitis C drugs, including Sovaldi and Harvoni. Those drugs helped Gilead's sales to nearly triple from $11.2 billion in 2013 to $32.6 billion in 2015.
But sales have fallen quickly since then because of competitive pricing pressures and declining patient demand, and the company's total revenue this year is projected to be $21.7 billion, according to S&P Capital IQ.
Mr. O'Day will be tasked with using Gilead's roughly $28 billion in cash and short-term investments to hunt for new acquisitions and research and development deals.
But among Mr. O'Day's first orders of business will be making good on the company's recent foray into a new kind of cancer treatment. The treatment, known as CAR-T, takes a patient's own immune cells, weaponizes them to fight cancer and then returns them to the patient to attack the disease.
Gilead paid about $11 billion last year to buy one of the CAR-T technology's pioneering companies and its lead drug Yescarta. The move was aimed to help fill the hole left by slowing sales of Gilead's hepatitis C drugs. But Yescarta sales have been meager so far, just $183 million for the first nine months of this year.
Mr. O'Day has a record turning drugs into big sellers, in cancer and other diseases. Sales of new multiple sclerosis, hemophilia and cancer drugs have been propelling Roche's pharmaceuticals business in recent quarters.
Roche's multiple-sclerosis drug, named Ocrevus, has had among the industry's most rapid launches since it was approved in the U.S. last year. It rung up 1.7 billion Swiss francs ($1.7 billion) in sales during the first nine months of this year. Roche took the unusual step of pricing Ocrevus below many of its rivals.
Sales at Roche's pharmaceuticals business rose 7% to 32.7 billion Swiss francs during the first nine months of this year from the same period a year earlier. The business is Roche's biggest segment.
Yet turning around Yescarta looks especially challenging. The drug is more complicated and expensive to make than other cancer treatments and only a select number of highly trained cancer centers can deliver them.
Gaining reimbursement is also proving tricky. Yescarta lists for $373,000. But the cost for such cellular therapies involves not just the drug but also a range of hospital services that can bring the total tab to $1 million.
Another accomplished cancer-drug seller, Novartis AG , has also struggled to sell its CAR-T.
Dr. Milligan, and his mentor John Martin, had transformed Gilead from a fledgling biotech into one of the industry's fastest risers by treating infectious diseases HIV/AIDS and then hepatitis C.
Its drugs provided lifelines to patients facing potential death sentences, while ringing up tens of billions of dollars in sales for the company.
Yet Gilead has found it difficult to maintain its growth. High prices drew criticism—notably for the initial $1,000-a-pill price tag for Sovaldi. Eventually competition drove down prices for the hepatitis C drugs that had been powering its recent growth, hurting sales. The HIV-drug franchise couldn't pick up all the slack.
Gilead's revenue of $16.3 billion during the first nine months of this year was almost a fifth less than the same period a year earlier.
Write to Jonathan D. Rockoff at Jonathan.Rockoff@wsj.com and Joseph Walker at joseph.walker@wsj.com