American Media boss David Pecker exits Postmedia board following Cohen controversy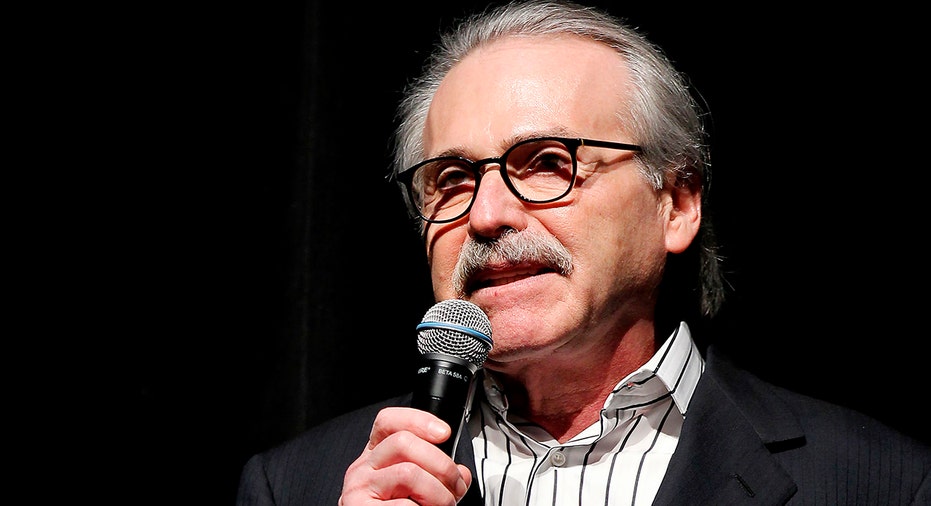 David Pecker, chief executive of American Media – publisher of the National Enquirer -- has decided to step down from the board of Postmedia, a Canadian newspaper company.
The move comes after Pecker was implicated in the scandal involving payments to women who allegedly had affairs years ago with President Trump.
Pecker has served as a Postmedia director since October 2016, according to Bloomberg News.
Last week, Trump's personal lawyer, Michael Cohen, pleaded guilty to criminal charges and said American Media knew about or played a role in payments before the 2016 election to two women who had affairs with Trump more than a decade ago.
The payments were directed by Trump and amounted to illegal campaign contributions, according to Cohen.
Since Cohen spoke last week, it emerged that federal authorities granted immunity to two key witnesses. Allen Weisselberg, the longtime chief financial officer of the Trump Organization, is cooperating, the Wall Street Journal reported.
Pecker has been granted immunity by federal authorities.
American Media owns the National Enquirer and allegedly made "catch and kill" deals that helped keep the alleged affairs out of the tabloid, Vanity Fair first reported.