With concerns growing over the sluggish growth of the U.S. economy and job market, the competing economic plans of Republican presidential candidate Donald Trump and Democratic presidential candidate Hillary Clinton were addressed in the final debate of the 2016 presidential race.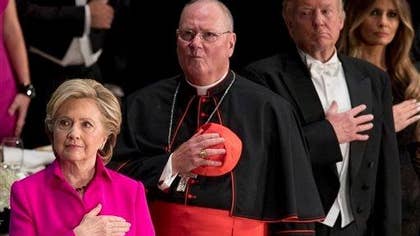 Fox News Contributor Father Jonathan Morris says there were harsh barbs exchanged between Donald Trump and Hillary Clinton during the Al Smith dinner.
With Donald Trump, Hillary Clinton and Bernie Sanders all expressing concerns over AT&T (NYSE:T) agreeing to acquire Time Warner (NYSE:TWX) for $85.4 billion, Libertarian presidential candidate Gary Johnson ...
Opinion: What's bad for consumers is grandstanding politicians who overreach by spinning every megamerger as anti-competitive.
AT&T, Time Warner make it official -On Saturday AT&T (NYSE:T) announced it was buying Time Warner (NYSE:TWX) for $85.4 billion, the biggest deal of the year.