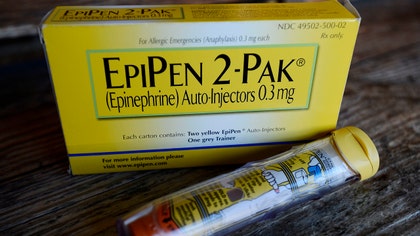 Jeff Lederer, father of EpiPen user, and Dr. Devi Nampiaparampil, Metropolis Pain Medicine director, discuss Mylan's price hike of devices that can stop potentially life-threatening allergic reactions.
Former Sen. Mary Landrieu, (D-LA), who served in the Senate during Hurricane Katrina's devastation in Louisiana in 2005, discussed the recent flooding in the southern part of the state and efforts to kick start the recovery process.
For the last 30 years, President Jimmy Carter and former First Lady Rosalynn Carter have partnered with Habitat for Humanity for the Jimmy & Rosalynn Carter Work Project.
Green Party presidential nominee Dr. Jill Stein, who according to the most recent Quinnipiac University is polling at 4%, is continuing her crusade to end fossil fuels by 2030.
Former Obama economic advisor Austan Goolsbee says the Fed's mistakes in its rate increase forecast thus far, along with incoming economic data, may cause Donald Trump to see a boost in the polls.