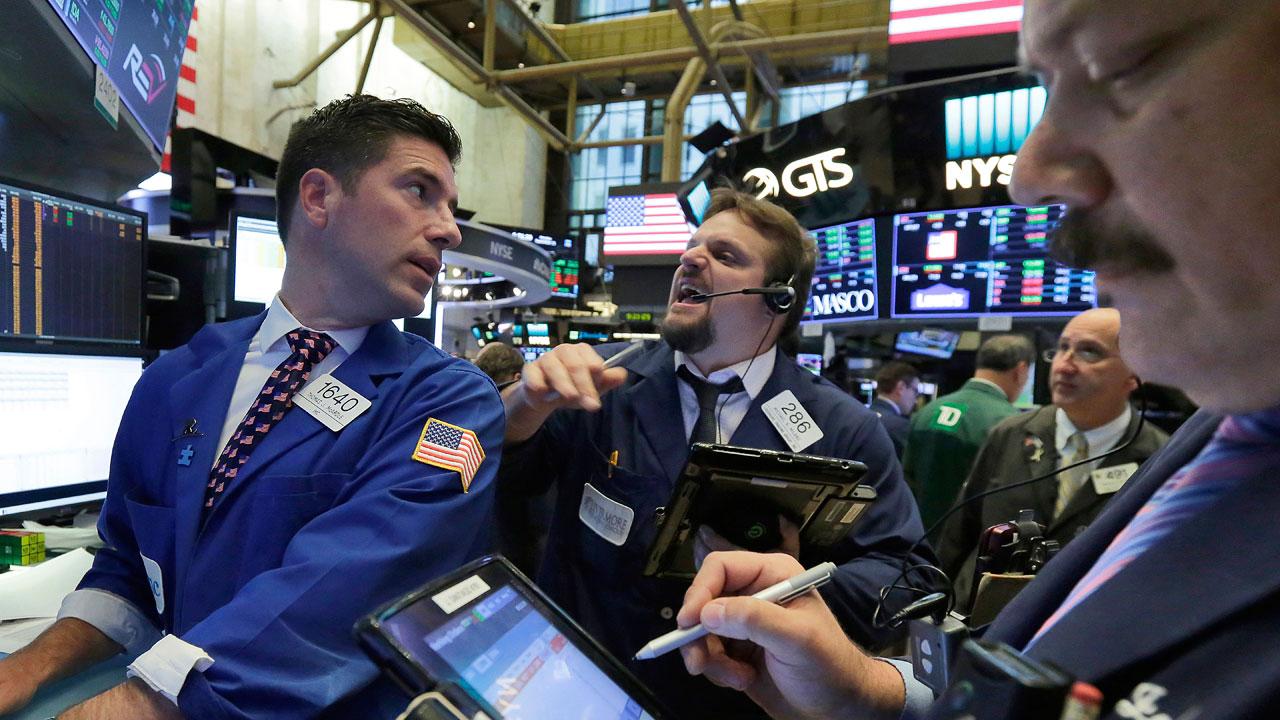 Investors will look to a slew of economic reports and specifics on the president's infrastructure and budget plan for direction after one of the most volatile weeks for global equities in history.
Over the past six sessions, U.S. equity markets, saw wild swings and 1,000-plus point drops for the Dow, which racked up two of the worst point declines in history. The VIX index, the so-called fear gauge which measures volatility, hit the highest level in a year.
Investors will get a fresh read on the U.S. economy with a host of reports during the upcoming week. January's U.S. consumer price index and the producer price index—two key readings on inflation from the Labor Department—will be released on Wednesday and could determine the market's behavior for the week. Higher-than-expected results could trigger more see-saw reactions for stocks.
Mortgage rates in the U.S. also were also affected, rising to their highest in more than a year. The average 30-year rate rose to 4.32% at the end of last week, 10 basis points higher than the week prior.
President Donald Trump will unveil his long-awaited infrastructure plan on Monday, which will use $200 billion in federal infrastructure spending over the course of a decade in an effort to stimulate $1.5 trillion in improvements to the nation's roads, bridges, airports and other infrastructure.
In Europe, London's FTSE, France's CAC and Germany's DAX all opened higher.
Overnight in Asia, China's Shanghai Composite index was up 23.71 points or 0.76 percent at 3,153.56. It lost nearly 10 percent last week.
South Korea's Kospi closed up 0.9%, boosted by sjhares of Samsung.
Hong Kong's Hang Seng rose 0.3%.
Japan's Nikkei was closed for a holiday.
As of 6:10 am ET,  Dow futures were higher by 294 points or 1.23  percent to 24,466. S&P 500 futures pointed 30 points higher or 1.16 percent to 2,649 while Nasdaq futures rose by 74 points or 1.14 percent to 6,491.U.S. 10-year Treasury yields hit new 4-year high at 2.902 percent.
Oil rose 2 percent on Monday, recovering some of last week's steep losses.
The Dow Jones industrial average closed 330.44 points higher last Friday, led by technology stocks, though it still marked the worst week for the blue chip average and the S&P 500—which gained 38.55 points, or 1.49%, at the close—since Jan. 8, 2016. The Nasdaq Composite also saw its biggest weekly drop since Feb. 5, 2016 despite rising 97.33 points, or 1.44%, to 6,874.49 at the close.
FOX Business Senior Editor Charles Brady and Home Page Editor Ken Martin contributed to this report.
Continue Reading Below
Advertisement