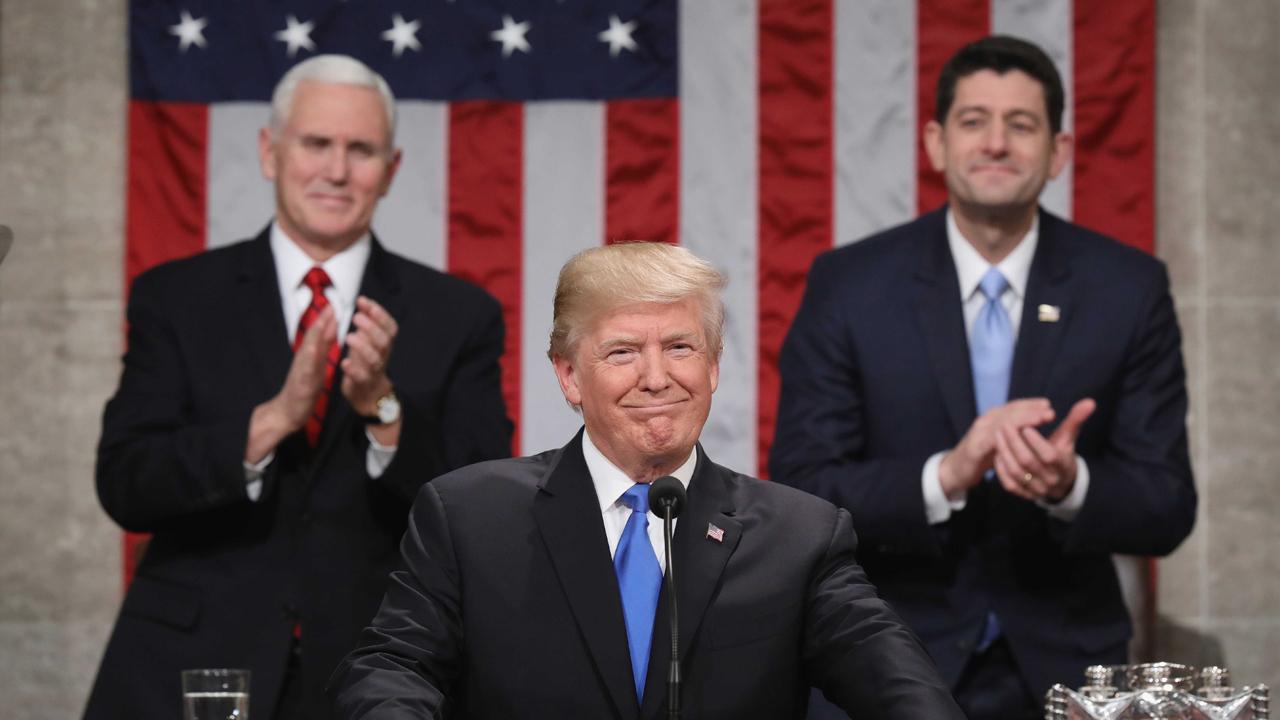 President Donald Trump called on congressional Democrats and Republicans to unite during Tuesday's State of the Union address on one of his key agenda items for 2018: a $1.5 trillion infrastructure rebuild.
"I am asking both parties to come together to give us the safe, fast, reliable, and modern infrastructure our economy needs and our people deserve," he said.
Trump asked Congress to come up with a bill that provides for at least $1.5 trillion in funding over the next 10 years, which would ideally include partnerships with state and local governments, as well as private sector investors "where appropriate."
Among the projects the president hopes will be tackled under the proposed initiative include rebuilding roads, providing clean water to rural areas and expanding access to broadband. The White House said 25% of the funds will be allocated toward addressing the needs of rural America.
The president also addressed burdensome regulatory and permitting practices during his speech, calling for those processes to be streamlined down to two years at the maximum.
In addition to reducing traffic delays and improving bridge and water main safety, the administration is hopeful a nationwide infrastructure revamp will continue to stimulate economic growth. As previously reported by FOX Business, manufacturers are looking to the plan as not only a way to create direct spending and new jobs, but also to increase intra-industry efficiency.
Business groups were pleased with Trump's call to action on Tuesday night, but also recognized that the burden now falls on Congress to ultimately move forward with the agenda.
"We're encouraged President Trump is making infrastructure renewal a priority, as he highlighted in his State of the Union address. Now the administration and Congress must act with urgency to fix America's roads, bridges and other important arteries of American commerce. The cost of inaction is too high for all Americans who depend on reliable, modernized infrastructure," Michael Burke, chairman and CEO of AECOM and chair of the Business Roundtable Infrastructure Committee, said in a statement on Tuesday night.
Congress has yet to approve a budget for the current fiscal year, though the White House is expected to detail its 2019 blueprint next month.
Continue Reading Below
Advertisement