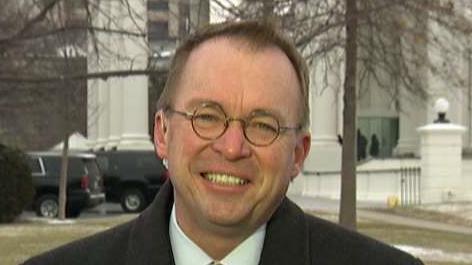 Republicans are hoping to pass a stopgap measure to fund the government as bipartisan budget discussions hit a seemingly insurmountable snag, with the funding deadline looming at the end of the week.
The big stumbling block with congressional Democrats is over funding for continued protection of young, undocumented immigrants brought into the U.S. as children, known as Dreamers. The stopgap measure being discussed by Republican leadership reportedly doesn't address this demographic and would temporarily fund the government for another month, according to Reuters.
With the possibility of discussions continuing into the eleventh hour, and unremitted opposition from the minority party in Congress, here's a look at who would be affected, and how, if Congress fails to reach a deal to fund the government by midnight on Friday.
What is closed?
If the government shuts down, which happened most recently in 2013, most federal operations come to a halt because the government loses its authority to spend money. The services that continue are those that are essential to national security and health. For example, veterans' hospitals usually remain open.
The postal service will continue delivering mail and Social Security beneficiaries will continue receiving checks.
During the last shutdown, national parks, national monuments, museums, application and visa processing centers all closed.
However, Office of Management and Budget (OMB) director Mick Mulvaney said on Wednesday that a shutdown under the Trump administration "would look very different than it would under the previous administration," adding that national monuments would remain open.
All workers who are employed at places that are shut down will be furloughed.
It's costly
The last government shutdown, which took place over the course of 16 days, cost the U.S. an estimated $24 billion, according to Standard & Poor's. That breaks down to about $1.5 billion per day. The ratings agency also estimated at the time that it had a significant impact on GDP during the quarter in which it occurred.
Money is lost in productivity, government services and from Americans being unable to visit parks, museums, etc. Money can also be lost in the form of delayed contracts.
Who doesn't get paid?
Furloughed workers don't get paid when the government is shut down, though they generally receive back pay once things are up and running again. Mulvaney said federal employees could expect to eventually be paid if the government does shut down under the current administration.
The last government shutdown impacted about 850,000 federal employees, or 40% of the government's civilian workforce.
Even the military is affected. While active duty members and all critical support staff are required to work, they do not get paid during a government shutdown.
Meanwhile, members of Congress will continue getting paid because they are not subject to furlough. However, in 2013, some voluntarily forewent their paychecks. It is also forbidden for the president to be denied a salary during any time in office. While President Donald Trump has said he would not take a salary during his tenure, he does donate it.
The 2013 shutdown is the only other time so far during the 21st century that Congress failed to reach a deal to keep the government funded.
The tax bill
Federal workers have been busy implementing the GOP's new tax law, which includes updating processes, systems and forms. On Wednesday, Mulvaney said it has not yet been determined whether these employees would be furloughed during a potential shutdown.
As a result, he added "it's too early to say" whether a shutdown could have an effect on the roll out of the legislation.
Continue Reading Below
Advertisement