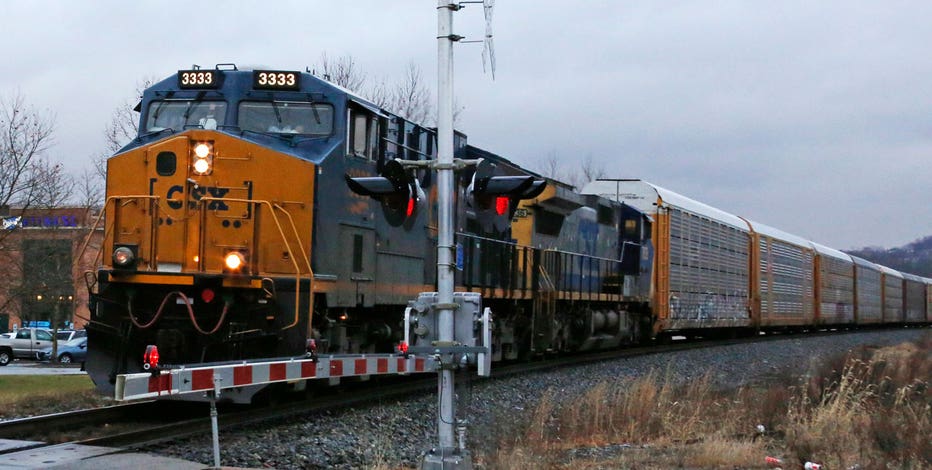 For CSX (NYSE:CSX) CEO Jim Foote, who is in his job just over a month, the deadly Amtrak crash Sunday outside Columbia, South Carolina is the latest crisis facing the rail company in the midst of a turnaround as officials work to determine who is responsible.
An Amtrak passenger train traveling from New York to Miami collided with a parked CSX freight train during the early-morning hours on Sunday. Two Amtrak personnel, engineer Michael Kempf, 54, and conductor Michael Cella, 36, were killed and more than 100 were taken to area hospitals, officials said.
"It appears to me that the CSX train was on the track it was supposed to be on," South Carolina Gov. Henry McMaster said at a news conference. "It appears Amtrak was on the wrong track. That's what it appears to me."
Amtrak said in a statement: "CSX maintains all of the tracks and signal systems. CSX controls the dispatching of all trains, including directing the signal systems which control the access to sidings and yards."
The incident comes as CSX is making an effort to revamp its struggling business. In late December, Foote replaced former CEO Hunter Harrison, a railroad turnaround specialist known for his work with the Canadian National Railway Co., after his sudden death. In disclosing his passing, the company said it was "due to unexpectedly severe complications from a recent illness," shortly after taking a short medical leave of absence.
During his tenure as chief executive, Harrison implemented an aggressive plan that resulted in locomotives and freight cars being taken out of service, laying off thousands of employees, closing certain rail yards and transitioning its operating model to a precision scheduled railroading format, all in an effort to streamline operations and drive probability.
This is the second deadly crash to impact both CSX and Amtrak. Last week, a passenger train carrying GOP lawmakers to a retreat slammed into a garbage truck, killing one person. The incident took place on tracks owned by CSX, as reported by the Washington Post. A CSX spokesman told the paper the tracks were leased to Buckingham Branch Railroad and the company "is responsible for maintenance, signaling and dispatching train traffic on the line."
In a statement to FOX Business, a CSX spokesperson said: "Our sincere condolences go out to the families of the two individuals who passed away following the tragic events that took place in Cayce, South Carolina early this morning. We remain focused on providing assistance and support to those impacted by today's incident. CSX hosts more passenger trains on its network than any other major railroad in the United States, and passenger rail remains one of the safest ways to travel. The National Transportation Safety Board is leading the investigation into this incident and CSX will continue working with the investigating team."
In mid-January, the company reported its fourth-quarter profit grew 25%, and said it benefitted from a $3.6 billion gain due to the corporate tax reduction signed into law by the president in December. Expenses fell 14% compared to the same period last year, though revenue for the quarter decreased 6%.
"CSX's performance continued to strengthen in the fourth quarter, building upon the scheduled railroading model that was instituted by Hunter Harrison," Foote said in a statement.
The freight rail company operates about 21,000 miles of track in 23 states and two Canadian provinces.
Continue Reading Below
Advertisement