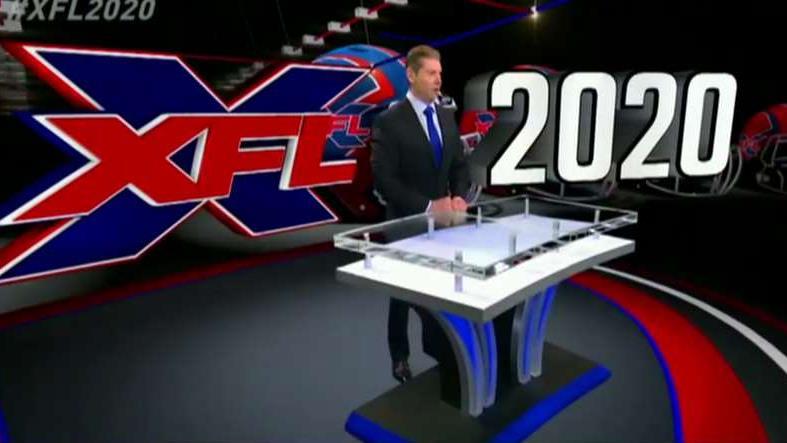 WWE Chairman and CEO Vince McMahon announced the XFL will return in 2020 as "professional football reimagined" offering fans more of what they want to see.
"The new XFL will be fan-centric, with all the things you like to see and less of the things you don't. We will present a shorter, faster-paced, family friendly and easier-to-understand game," McMahon said Thursday.
Bruce Prichard, a former XFL Development Team Member, told FOX Business that the new version of the league will be distributed through all media platforms, creating a new network for the league.
"I believe by the time 2020 comes around, you will have an XFL network where you can see all things XFL and enjoy it how you, the fan, want to enjoy it," he said.
Many of the technological advances seen in today's National Football League games were pioneered by the XFL, according to Prichard.
"The X camera that hangs above the field that covers the action. Everybody laughed when the XFL first said, 'we are going to have an X camera to cover the action,'" he said.
The first XFL season is expected to debut at the end of the NFL season in 2020 and it will be comprised of eight teams, 40-man roster, playing a 10-week schedule.
Continue Reading Below
Advertisement